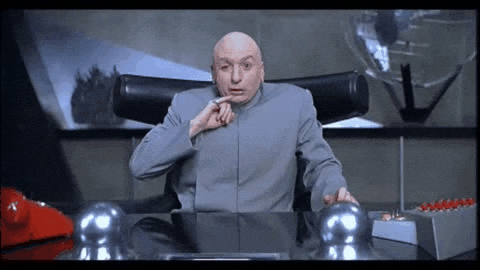 $1,394,727!
That's up $260,972 (23%) since June (up 132% for the year) as of Augst 18th and yes, I've had a very busy summer and haven't kept up on the review summaries – sorry. Honestly, if it wasn't for the virus, I'd be on a cruise this summer – we decided the market was too high on Memorial Day and now it's after Labor Day and we're even higher so yes, we made good money staying home but, on the whole, I would have much rather have spent the summer with my family enjoying Europe, wouldn't you?
That was our plan, we were supposed to go to Scandanavia on a 14-day cruise and I was really looking forward to it but, like most plans this year, they've been cancelled and, like most things this year, the markets have completely ignored it. We've been ignoring the market for the past month and our main LTP/STP combination is pretty rock-steady at $1.4M and we cut about 20% of our positions in August, raising more cash and making our downside hedges more effective (as they are the same but we have less to protect).
We had one nice dip but nothing too exciting and it's back to school I've been worried about as I think it's been a huge mistake but it's only week one – so not too many results are in yet. This week is also the big "Quad Witching" quartely expirations for options and Futures contracts so things could get crazy and we'll be doing our portfolio adjustments this week – probably aiming for even more CASH!!! (have I mentioned how much I like CASH!!! lately?).
Not only that but the Fed makes their announcement on Wednesday and Powell speaks at 2:30 that day AND we have the Retail Sales Report at 8:30 Wednesday as well. Have I mentioned how much I like CASH!!! lately?
So here's what we were thinking 30 days ago and stay tuned this week for our Live Portfolio Adjustments (Member Only):
Short-Term Portfolio Review (STP): No point in riding out the dip if we don't have to so we're going to raise more CASH!!! and there are plenty of great stocks to buy, like WBA, INTC, BA and VIAC (see Tuesday's Report and yesterday's Live Trading Webinar) so we'll have somewhere to put that cash if the market doesn't crash but I'll feel a lot better heading into the Back to School Disaster with more CASH!!! in our portfolios.
Our Long-Term Portfolio Positions are up over 100% for the year and they are protected by our Short-Term Portfolio, which is up 315% for the year at $415,152. That's actually down about 100% as TSLA has once again spiked up on us but we think we can outlast the Tesla bulls – even as the stock hits $1,600 again today. It's time, once again, to make some adjustments as the Nasdaq tests 11,150 as well this morning:
CANE – Just a simple bet on Sugar. I don't see any reason not to ride it out as it's breaking up nicely.
AAPL -

On track and we don't need the margin but we may as well buy it back and clear the slot

.
INTC – Good for a new trade.
JPM - Not enough left in this one to bother keeping it open for 18 months so we'll cash it in.
We use the short puts to help offset the cost of our hedges. In this case, the AAPL and JPM short puts made us over $9,000. The hedging concept is very simple, we pick blue-chip stocks that are undervalued and we offer to buy them for even lower prices. In this case we offered to buy AAPL for $160, INTC for $50 and JPM for $50 so we REALLY want to own those stocks at those prices in our LTP which means the money we are being paid to make that promise is essentially free.
If the market goes lower, our main hedges (TQQQ, SQQQ, SDS) will go up and we'll have more money to buy our stocks with and, if the market goes higher, it's not that likely our short put stocks won't go up too and then the money we collected helps offset the loss on our hedges, a well-balanced system!
SDS – Speaking of main hedges… This is aggressive as we're only 2/3 covered and the S&P is back at it's highs. We are still in the money but the short calls are up 75% so we're kind of done with those and now we should be realistic. If the S&P drops 20%, SDS goes up 40% from $16 to $22.40 so that's our target. Our time-frame is still January but let's play it like this:

Close the 200 short Jan $30 calls at 0.60 ($12,000)

Roll the 300 Jan $15 calls at $2.35 ($70,500) to 300 2022 $15 calls at $3.70 ($111,000)

Sell 200 Jan $22 calls for $1.10 ($22,000)

So we're spending net $30,500 and we're buying another year of protection and we're still only 2/3 covered and, if there's a total disaster, we can roll the short calls to a higher strike and have more coverage. If the S&P stays up, we can sell more short calls and start making up what we spent. At $20 + we'll have $150,000 on our spread, the current net is about $60,000 + $30,000 more we're spending so $90,000 means at least $60,000 worth of protection here.
TQQQ -

We may as well buy back the Jan $55 puts at $4 ($20,000) as they will only get in the way of cashing in the long puts. The Jan $90 puts are $12.20 ($61,000) and we can roll those up to the Jan $100 puts at $15.50 for $3.30 ($16,500)

and that buys us $50,000 more protection. If the Nasdaq falls 20%, TQQQ drops 60% to $50 and those $100 puts would be worth $50 ($250,000) and currently net $40,000 + $36,500 we're spending is $76,500 so $173,500 is our net protection here.
CMG – The short Aug $1,050 calls are in the money but we think CMG is very toppy here at $35Bn since they only made $350M last year so it's a fast-food franchise trading at 100 times earnings. Even in this market, that's ridiculous!

We're going to roll the 3 short Aug $1,050s at $110 ($33,000) to 3 Sept $1,050 calls at $125 ($37,500)

and we're not even going to sell more puts at the moment as it's too risky.
TSLA – This stock is so insane! It was on a nice path down but now back to $1,600 and there's not much to do but grin and bare it as we should save our money for adjustments if we have to make them. The stock is splitting and people seem very excited but that still doesn't make the company worth $300Bn, which is 10x sales and 300Bn times profits. Remember, this is also a hedge – it will do well if the market crashes and pay us about $300,000 if TSLA goes back to $1,200.
UNG – A long play on natural gas into hurricane season. So far, so good.
So we have a good $500,000 of downside protection, about 1/2 the value of our Long-Term Portfolio and, since the STP is $400,000 now, even if the LTP were completely wiped out and the LTP gained $500,000, we'd still have $900,000, which is 50% more than the $600,000 we started the year with.
Now I can sleep soundly over the weekend!
Long-Term Portfolio Review (LTP): $979,575 is up 95.9% and up $78,147 (15.6%) since our last review so we're in excellent shape yet, as I mentioned in the Webinar on Wednesday, I think now is certainly the time to cut back whatever we can – just to be safe. While we do have plenty of hedges, that's no reason to over-expose ourselves in such a volatile (and toppy) market.
IBM, JO and STZ are all too profitable to risk leaving open

. The upside is limited and the risk is more than 100% – so why do that?

FCX – Could go lower so we'll kill it. We already have GOLD for commodities

.
INTC – I think they are way too cheap and I'd LOVE to own them for net $27 so – Keeper.
KO – Very fair price at net $38 so – Keeper.
MU – Net $25.50? Keeper.
MYL – Net $11.50? Keeper.
TIF -

How did that get in here? Kill it

.
PAA – Net $3.80 and it's at $7.25 and we expect to be called away at $5 so no worries there. Just paid an 0.18 ($1,440) dividend on July 30th too.
AVGO – At the money and net $83,000 on the $120,000 spread. Keeper with 5G coming.
BRK/B – Proxy for the S&P. #1 is net $37,500 out of $50,000 and #2 is net $22,000 out of $30,000 so I guess we can keep them.

Let's buy back the short June $130 puts to reduce the risk on the overall spreads

.
CAT – Housing is going well so I guess we'll hold it as it's $20,000 out of $30,000 on the spread.
CSCO – Was doing great but took an ugly dip but also should do well.
FL – Just posed some good numbers. No reason to sell.
GILD – Took a big downturn so good for a new trade now.
GM – $24,000 on the $35,000 spread is room to run and I don't think the puts are risky.
HMY -

$28,000 out of $30,000 so we'll kill it but leave the short puts

.
IMAX – I was going to kill it but the March $10s are only $4.10 and the Dec $10s are $3.60 so let's buy some time and see what happens. The short calls will go worthless and then we'll sell March $15s (now $2) so why cash out the spread for net $1.80 when we can collect $1.50 and still be in it?
LABU – Net $30,000 out of $50,000 is a keeper. Not worried about the short puts.
M -

Let's buy back the short calls, they aren't much use

.
MIDD – Calmed down a bit but right where we want them. Keeper.
MJ – Was doing well and now trailing off again. I want to stick with it.
MMM – $30,000 out of $45,000 is a keeper.
MO – $48,000 out of $75,000 is a keeper. Not worried about the short puts.
RH – So far in the money, even though it's $68,000 out of $80,000, it's not like we have something better to do with the cash.
SKT – See this one we hedged better and have better results. No changes.
SPG – $24,000 on the $50,000 spread is a keeper.
SPWR – You know I love them too much to let them go.
TXT – $41,000 out of $68,000 and on track. I guess I don't have a good enough reason to sell.
VIAC – Love them!

Still $43,000 out of $50,000 – we can do better so let's kill this one and hope for another opportunity

.
VLO -

I'm not confident enough to stay in

.
WBA – Another one I love. It's fun having stocks you really like in your portfolios! Great for a new trade with another downturn.
Wow, we are only able to ditch 6 out of 34 positions. This portfolio is just too good to close! Most of the positions are good for 50% more so $1.5M if all goes well.
Butterfly Portfolio Review: $312,459 is up about $20,000 (10%) from our July 19th review and we'd be up a lot more if our short AAPL calls weren't killing us at the moment. We had a lot of changes last month so now we have very few changes to make but let's make sure we don't mind riding out a crash with this group.
AAPL – The short puts are hurting but fortunately just the 10 that we rolled last time and our $400,000 bull call spread is 100% in the money but only netting $265,500 so $134,500 left to gain if AAPL stays over $400 so even if we give $100,000 back to the short $350s at $450, they are currently at $119,475 anyway so we'll be in excellent shape.
AMZN – What a lot of legs! Hopefully they pull back a bit but we're in very good shape as it's a $180,000 spread that's net $150,000 and the short $3,000 calls are 50% premium and, of course, we will roll them if we have to.
DIS – This one is on track and I certainly think DIS is a bit high now.
KO – Went from being very flat at $55 to being very flat at $47 – a perfect butterfly play! This is just the kind of chart you want to use for this kind of investing (selling short-term puts and calls for income).
MDLZ – Also perfect but doesn't look like it as they've fully recovered but now they can flatline for 2 years. The short $50 puts will expired worthless and we're aggressively long otherwise so

let's sell 10 Sept $55 calls for $2.40 ($2,400) just so we're not negligent in collecting our income

.
MJ – The premiums we collect on the short positions is incredible on this ETF. We're also aggressively long in the long-term but I think that's warranted.
WHR – Yes, people still do laundry. We're in trouble on the $140 short calls but it's a $45,000 spread and it's net $40,000 so

let's cash out the bull call spread and buy 25 of the 2022 $150 ($49)/180 ($32.50) bull call spreads for $16.50 ($41,250)

so we have a bit more to gain on the new $75,000 spread if WHR stays this high as our next move would likely be rolling the 7 short Jan $140 calls to 10-12 short something highers. Like the other trades above, once WHR finds a new channel and calms down, we should be in good shape.
Earnings Portfolio Review (since we already started the discussion): $182,547 is up 82.5% for the year in this self-hedging portfolio. That's down about $2,000 (2%) from our last review on 7/17 but that's fine as we don't trust the market so flattish is fine. We'll see if we can find something to cut but this is a very cashy portfolio using very little margin so hard to panic.
HRB – Left over put leg from the trade we took off the table. Certainly not worried about owning 1,000 shares at net $9 so no reason not to leave it there.
ACB – They never really got it together but it's a small play so let's give them some time, this is their price/sales ratio compared to CGC, which has regained half their losses since the crash. It wouldn't take much of a positive spin from ACB to get them back to $20 and that would still be 1/2 of CGC's relative valuation.
GILD – Nice, new trade we added and on track so far. Still good for a new trade. See, we waited PATIENTLY for it to come back down and then we bought it again (we sold at $85 because that was too much).
HBI - Our co-stock of the year in 2018 (with LB) is now a solid performer we're happy to own. As with HRB, there's simply not enough downside to owning 1,000 shares at net $9.60 to worry about this trade.
INTC – Another new addition to the portfolio and even cheaper than our entry at the moment so still good for a new trade.
IRBT – Didn't we just have a big discussion about these guys? Maybe it was the webinar? Anyway, this was our original Stock of the Century back in 1999 when it was below $10 and then it hit $100 and we were done (and they spun off their military division, which was our favorite part) but then they won us back with all their cool consumer stuff but they were too expensive until this crash – so we jumped back in after PATIENTLY waiting 3 years for a chance. Sensing a theme here?

The core is a $70,000 spread and our current net is $40,983 so a long way to go but let's buy back the short puts and short calls to reduce our risk

and that leaves us with a bull call spread that can double up or we can add short puts again on a sell-off.
M – This is a tough call during a crisis. We have such a good entry and I consider it to be such a great value. I can't pull the plug on this one nor can I see covering it so it stays.
SQQQ – We just pulled these hedges and we'll add new ones tomorrow.
Dividend Portfolio Review: $194,202 is down 2.9% and that's a 7.2% improvement from last month so nice comeback – especially for a portfolio without any internal hedges. We rode out a downturn once and I hope we don't have to do it again but, like the Butterfly Portfolio, these are super-solid, battle-tested positions I would hate to part with.
PFE -

Up too much to leave it on so we'll close this one

.
CHL – Just paid us a very fat dividend so no reason to sell them and they are even on track with the short puts and calls.
ET – Also right where we want them.
MO – A bit lower than we hoped but on track and paying our dividends so it's fine.
SPG – Right on track. This one makes for a good bullish bet at this price.
TWO – On track.
F – Suspended the dividend but we still love them at 1/13th TSLA's price.
M – Also no dividends being paid but I'm still hopeful on the recovery.
SIG – Suspended dividends. We're aggressively long and hopefully they are consolidating for a move up.
SKT – Suspended dividends and we're aggressively long.
T – Still paying a dividend. We have been buying T at $30 or less ever since PSW started and it's still a great thing to do. They paid us 0.52 on July 9th, that's $4.08/yr on a $29.74 share – that's 7% dividend AND you get to own T at $29.74. How can you people say there aren't things to buy when there are things like this to buy?
For the T-less LTP, let's add the following:

Sell 25 T 2022 $28 puts for $3.25 ($8,125)

Buy 75 T 2022 $28 calls for $3.40 ($25,500)

Sell 75 T 2022 $33 calls for $1.40 ($10,500)

That's net $6,875 on $37,500 spread so there's $30,625 (445%) of upside potential if T can simply move up 10% over the next 18 months and, since our worst case is owning 2,500 shares of T for $28 ($70,000) + $6,875 if we're wiped out on the spread, that's about $30, which is the current price so our worst case is owning T and collecting 7% dividends - not a bad worst case.
Future is Now Portfolio Review: This one is easy…
This is today:
See how easy that is? The S&P 500 is up 10% and we're up 20% so all is well but let's buy back the short puts as we're done with them and we'll look for new, fun things to sell

.
ARNC -

The $8/12 spread is $7,700 out of $8,000 possible so that's done and the short puts aren't worth keeping

.
BYND -

The $40/65 spread is $21,000 out of $25,000 and the short puts aren't worth keeping either

.
SPWR #1 – Actually our newer one and a better spread. This is a $20,000 spread at $11,000, that's a keeper. Not worried about the short puts.
SPWR #1 – This is a $28,000 spread at $14,000 so also a keeper. Good for a new trade if you aren't too bored with just a double in 18 months.
TOT -

$7,000 on a $7,500 spread is not worth keeping and we may as well kill the whole thing

.
Money Talk Portfolio Review: Only up 13.6% at $113,567 as we haven't been able to make beneficial adjustments along the way. Our TSLA play is costing us $8,000 at the moment – that hurts. We can't make any changes so we'll continue to ride it out and we don't have hedges so I HOPE we don't have downturn before I'm on the show again.
I'm not worried about the short puts but I'd probably take them off to be safe.
TSLA is what it is at the moment. Of course I would buy back the short puts. Though they are unlikely to get back in the money, they prevent you from selling the long puts on a downturn.
GOLD – No worries.
IBM – On track.
M – You know I love them.
SKT – One day.
SPWR – Love them.
VIAC – Love them.
Nothing wrong with doing nothing with this group.
Do you know someone who would benefit from this information? We can send your friend a strictly confidential, one-time email telling them about this information. Your privacy and your friend's privacy is your business... no spam!
Click here and tell a friend!