By Anna Peel. Originally published at ValueWalk.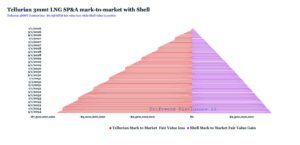 Tellurian Cannot FID Driftwood
Q4 2021 hedge fund letters, conferences and more
He says that "6 months ago this would have been impossible" referring to the bank debt !  Then why was he proposing Driftwood more than 6 months ago as if it was possible back then ? 
He also says that Driftwood would be 1/3 equity and 2/3 debt. But debt on what cash-flows ?
Driftwood liquification gas in 2026 would lose -$6/mmbtu per month.

At the current curve Tellurian stands to lose billions by FIDing the contract that they have with Shell NA LNG LLC…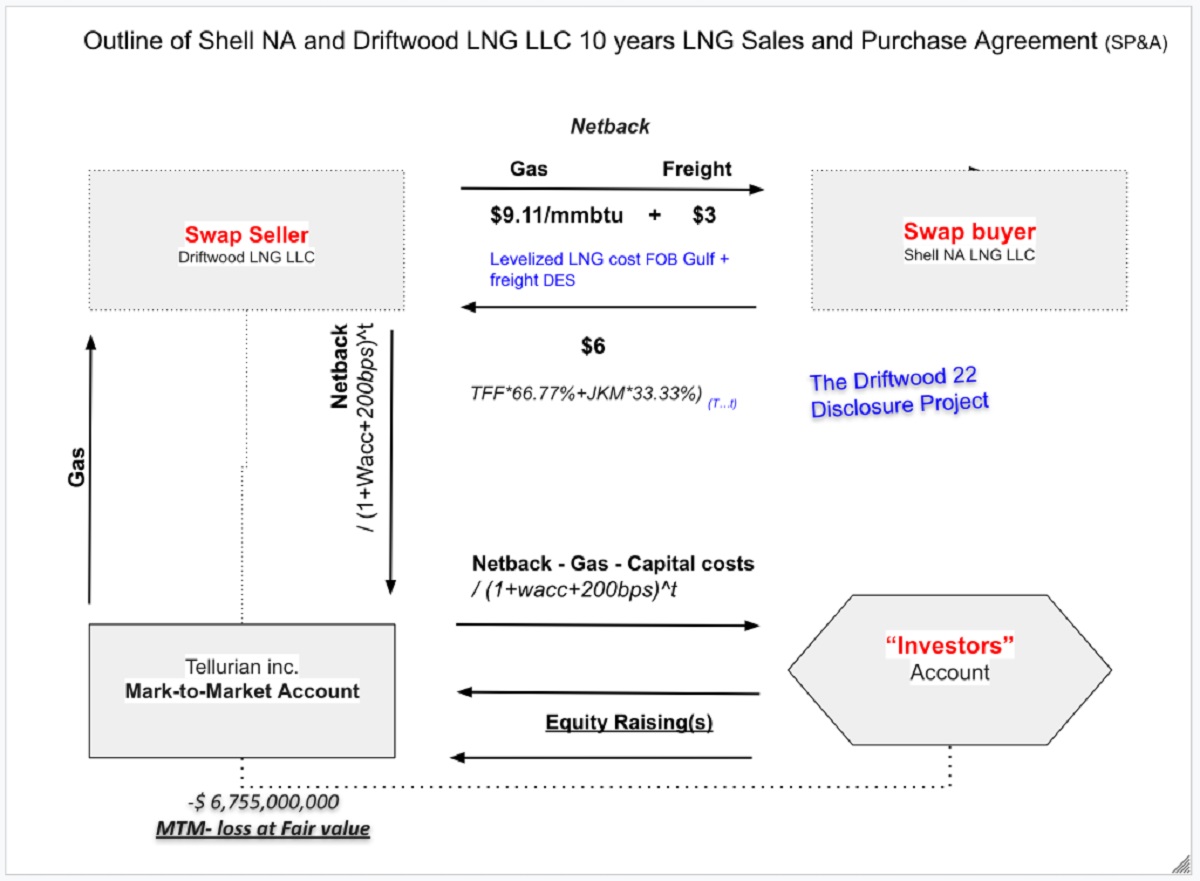 Put it another way… when one side (buyer) makes too much money, the other side (seller) is losing and cannot tender the FID or finance.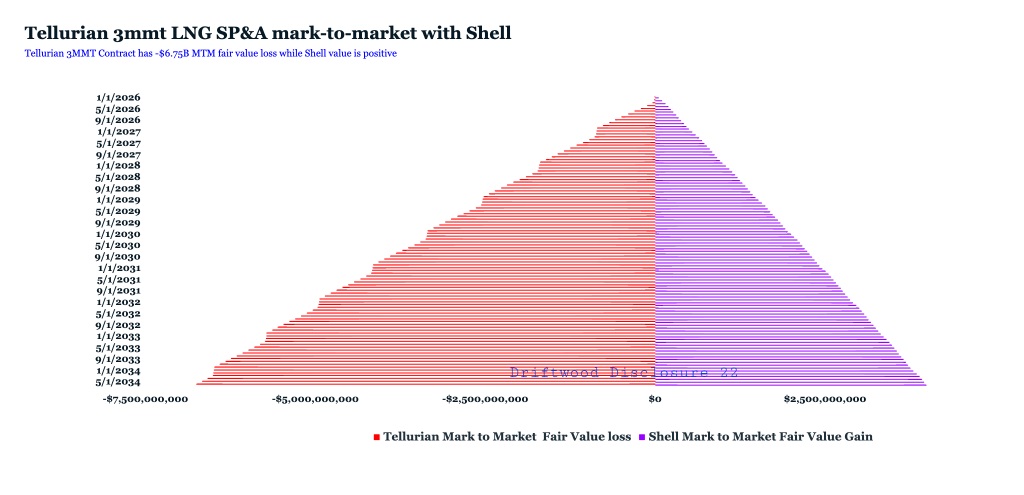 We see a pattern:  We see a pattern: – Driftwood costs and break-even have been misrepresented to the marketplace since 16′
"Fair Mark-to market value loss of Telluriuan LNG 3MMTPA netback contract with Shell". Download
It circles back to the original fraud in Aspen Colorado.
The project was never meant to become commercially financeable.
The object was raising money from 10 round of investors, sell LNG equities, not Lng and =>spend the money.
–The Driftwood 22 Disclosure Project
---
Disclaimer
The author may have short position in stock.
Updated on
Sign up for ValueWalk's free newsletter here.