By Anna Peel. Originally published at ValueWalk.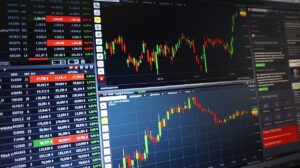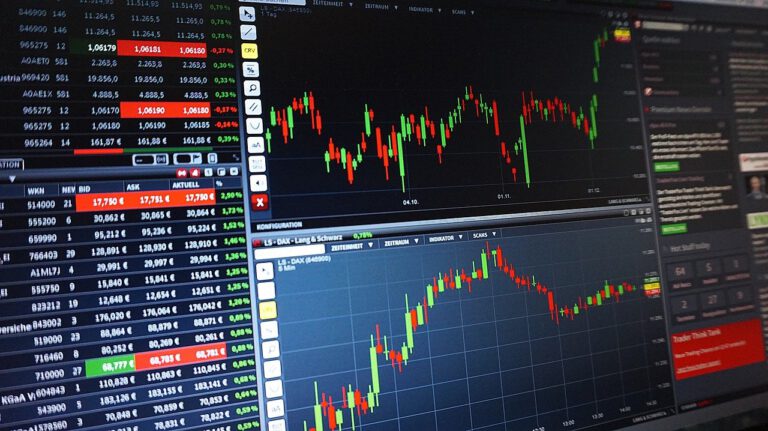 Stocks rebound as yields decline, JPMorgan struggles with inflation and suffers Ukraine loss, Delta's Tremendous demand, BOC leading aggressive tightening race, Oil rally returns, Gold eyes $2k, Bitcoin holds $40,000 – OANDA
Earnings season is here and so far the takeaway is that the short-term outlook for the economy is pretty good and that the consumer is handling widespread price increases. US stocks are rebounding as the bond market selloff appears to be over for now.  Fed rate hike expectations will get tested in the coming months and many traders are concerned that geopolitical and inflation risks will force them to be less aggressive with monetary tightening later this year.
Q1 2022 hedge fund letters, conferences and more
Delta
Delta Air Lines, Inc. (NYSE:DAL)'s quarterly results impressed, with a smaller-than-expected loss and robust revenue beat.  Delta had a great month of March, which was the first time monthly revenues were better than before the pandemic.  Delta Airlines touted robust consumer demand that is accepting higher fares and helping them offset the increase with fuel prices.  Delta's tremendous demand was expected, but not this good. This will be an amazing couple quarters for Delta, but widespread inflation will eventually weigh on consumers accepting higher fares.
JPMorgan
JPMorgan Chase & Co (NYSE:JPM) is optimistic about the economy in short-term, but significant geopolitical and economic challenges are right around the corner.  Investment banking disappointed and credit loss provisions rose. Buybacks were not enough of a reason to buy the stock. A first quarter $902 million net reserve build was needed to protect from downside risks due to high inflation and the war in Ukraine.  Trading was mixed, loan growth was heading in the right direction, but the hit from the war in Ukraine and commodity market volatility ultimately sent JPMorgan share prices lower.
BOC
The Bank of Canada delivered a super-sized rate hike as policymakers try to tackle inflation.  Currency traders are bracing for a very aggressive monetary tightening campaign by the BOC as they signaled, they are very far away from the neutral rate.  Quantitative tightening will include the end of replacing federal bonds as they focus on getting the balance sheet under control later this month.
The BOC is the first major central bank to deliver a super-sized 50 basis point rate hike and they won't be the last.  The Canadian dollar was slightly higher against the dollar following the policy decision.
Oil
Crude prices were unfazed after the EIA crude oil inventory report posted the biggest build since March 2021.  Overall, the EIA report was mixed as the massive build was offset by improving gasoline and jet fuel demand, while US production remained steady.  Oil prices are looking very comfortable above the $100 level as US and Chinese demand seems to be heading in the right direction.
Gold
Gold is knocking on the $2000 door and it looks like it might burst through it if traders continue to decrease their aggressive Fed tightening bets.  The inflation story is setting up for a few months of stubbornly high prices that will lead to inflation hedges and safe-haven bets for bullion.  This earnings season will likely be filled with a wrath of cautious commentary and that could be the catalyst that keeps stocks grounded, which is good news for gold.
Bitcoin
Bitcoin needs to be showing more signs of life of Treasury yields continue to decline.  A lot of the institutional money is seeing better volatility in equities and commodities and that might prevent some of the momentum buying that we normally see after Bitcoin defends a key technical level.  The $40,000 level remain key for Bitcoin and that should hold if risk appetite holds up.
Article By Edward Moya, OANDA
Updated on
Sign up for ValueWalk's free newsletter here.