By Cristian Bustos. Originally published at ValueWalk.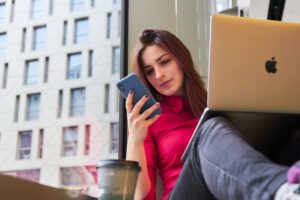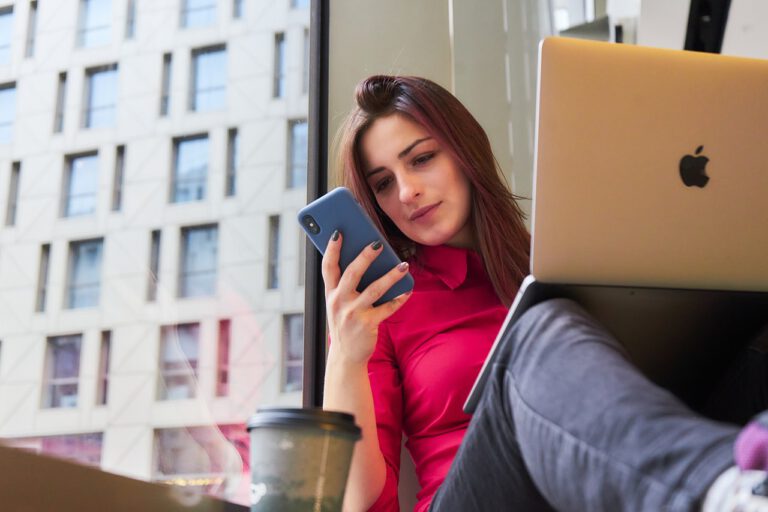 Workforce management companies have become more commonplace as the uptick of remote and work-from-home models has seen companies taking a new direction in business strategies.
New Workforce Management Concepts
The growth and distribution of remote teams have led to the development of new workforce management concepts that help teams effectively communicate, and automate most of their production procedures.
Q1 2022 hedge fund letters, conferences and more
The pandemic-infused digital economy has enabled exponential growth of workforce management tools and platforms, with an industry fueled by major-league players such as Verint Systems Inc. (NASDAQ:VRNT) and the recent $1 billion unicorn valuation of HR management startup Oyster.
Although SaaS innovation, machine learning, and big data are now helping the industry push forward, a different direction by Papaya Global, a woman-led startup with more than $444.5 million in Series D funding raised at a $3.7 billion valuation, is taking global payroll automation to a whole new scale.
Founder, Eynat Guez, has built a digital empire on the premise of remote teams and companies. Papaya Global, which now operates across several countries, helps companies better manage challenges they encountered throughout the pandemic.
In 2021, Eynat managed to become the first woman to lead a unicorn in Israel – one of the biggest ecosystems for hi-tech innovation in the world. Now, Eynat and her company are helping companies break through the glass ceiling of traditional working norms and challenges with the use of workforce management software.
"The trend towards remote work and distributed workplaces was already gaining momentum before the pandemic arrived. We started Papaya Global in 2016 to help companies hire and pay people in different countries in full compliance. Companies with different degrees of remote work were among our first clients," tells Guez.
While the pandemic managed to disrupt business operations bringing economies to a complete standstill, rapid growth and adoption of distributed workforce management tools soon started to take shape. By February 2020, around 164.6 million Americans were working remotely, now globally, around 16% of companies have transitioned to fully remote operations.
Businesses from various industries, and of all sizes are now willing to adopt more technological innovation in an ongoing effort to help cope with changing working habits and an even more challenging labor market.
Automating processes through the use of Artificial Intelligence (AI) and machine learning helped to mitigate mundane tasks, some of which still required human intervention before the pandemic took hold.
"For me, the lesson is clear: there are lots of good things about remote work, but the magic happens face-to-face." Working with employees from all landscapes can pose a new challenge for employers, especially when it comes to domestic tax codes and regulations.
"There are companies that have done it and have been very successful, but they put a great deal of thought into how to make it work and planned tremendously. They have hundreds of employees across the world, and each one is paid in compliance with all tax codes and labor laws. I think it's possible to do it well, but it takes a lot of work."
With the use of management tools such as Papaya, employers and financial departments are now able to connect global workforce payroll into a single platform of verified network vendors.
But beyond payroll management, what's been more meaningful for some businesses is how they can do more with a single platform such as Papaya.
"As a workforce management platform, we place tremendous importance on the employee experience. It can be as simple as making a global org chart accessible to people to build a sense of unity. A lot of it comes from the benefits package a company offers. We advocate a set of global benefits – benefits packages that are the same for people no matter where they work. It gives a sense of fairness and equality."
Remote Work Trends
A Gartner, Inc report for 2021 found that remote workers represent around 32% of the global workforce, with roughly 51% of knowledge workers finding remote positions, a strong jump from the 27% represented in 2019.
Even remote work allows for better control over employee schedules, giving them more freedom, and leniency when it comes to their work and personal life. There have been some notable challenges regarding the physical and mental wellness of employees that some companies are blindly ignoring, leading to increased amounts of burnout and higher levels of stress and anxiety.
Recent studies by Flexjobs found that roughly 75% of remote workers experience stress and burnout, with 37% stating they're working longer hours than what they did previously.
Between managing their job and personal life, while trying to remain productive as possible, remote employees are finding it difficult to cope with the various aspects that come with a more lenient job schedule.
"What's hard is building a company culture when people have virtually no interaction with most of their new colleagues," says Guez. When it came to her own company, which experienced massive growth at the start of the pandemic, Guez shares how her company handled the onboarding of remote employees.
"What made it possible to bring people together was the fact that we had put a set of values into practice at an early stage. People knew what we stood for when they joined, and we were adamant about applying our values equally to everyone, regardless of location, seniority, or gender. That transparency gave people something to grasp onto as a link to the company and the rest of the workforce."
Flexibility has been one of the key selling points of remote jobs. But through the aid of technology and SaaS capabilities, remote teams have better access to the tools they require to improve their productivity without feeling burned out.
Yet, even as the digital economy brings new technological innovation to our doorstep, and becomes a household concept that both employers and employees can benefit from, how are companies pushing forward without making processes too complex?
"The more of a sense of partnership that can be built between the company and employees, the more both sides have to gain from it."
Fostering new relationships with employees, while balancing both professional and personal experiences is not a challenge many companies have come across. Yet, it's perhaps possible that workforce management tools have enabled them to be more hands-on in their approach.
There are a lot of integrating concepts that help to mitigate the labor required to ensure remote working can be successful. These ideas, which have now transpired into reality, give way to startups to establish innovative features to keep partners and collaborators engaged.
But as the pandemic starts to subside, and some companies are requesting their employees to return to the office, the future of these platforms is nothing but short-lived.
"The combination of having an office for part of the week and working remotely for part of the week – the hybrid model – seems to be the best of all worlds. People get both flexibility and structure. And they spend some time together."
Cohesive structures, both human and technological, have fast established the transparent relationship companies can have with software and digital concepts. Looking forward, there's perhaps more we can learn from working and living with the pandemic, but more so, technology can aid in our ever-growing reliance on digital connection.
Updated on
Sign up for ValueWalk's free newsletter here.