By Anna Peel. Originally published at ValueWalk.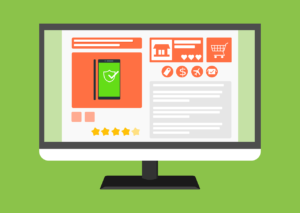 Millenial retail stocks are tipped to be making a comeback, such as Superdry PLC (LON:SDRY), Wickes Group PLC (LON:WIX) and Frasers Group PLC (LON:FRAS).
Will The Millennial Retail Stocks Recover?
Shaun Murison, Senior Market Analyst at IG comments on whether the demand in this sector is robust enough to help these companies recover:
"'Millennial' stocks such as Superdry, Frasers, Wickes are not seeing investor demand at present as these counters remain negative for the year to date.
Q1 2022 hedge fund letters, conferences and more
Demand for equities, in general, has been soft as rates are on the rise and the attraction of interest-bearing assets finds increased appeal. Stocks tipped for growth like these brands typically underperform within the equity asset class when markets are under pressure.
Stock markets are still in defensive mode on fears of slowing growth which could lead to a recessionary environment. Typically market uncertainty will see defensive, well-established stocks with strong balance sheets preferred for those looking to still invest in equity markets over this period."
---
About Shaun
Shaun has worked in financial markets for over eight years, and until recently ran IG's Durban branch in South Africa, before moving to Johannesburg. As market analyst he presents our CFD trading seminars around the country. In addition, Shaun is a regular commentator on local financial markets, making contributions to the various forms of media and writing daily and weekly market reports. He is a registered person on the Johannesburg stock exchange and a certified market technician (CFTE).
About IG
Established in 1974, IG is a global leader providing trading and investment opportunities to people worldwide. IG analysts report every day on the latest changes in the financial markets, providing timely fundamental, economic, and technical analysis and a close examination of promising chart formations with live currency quotes. IG also provides analysis of market moves, explaining economic, political, and technical factors driving the market.
Updated on
Sign up for ValueWalk's free newsletter here.