4 cities in China are now locked down.
Xi'an, Lanzhou and Haikou are also on restrictions again as hundreds of new cases are popping up – despite all the precautions China takes.  In the US, where we're back to having 107,533 cases per day with 37,472 people hospitalized each day – we don't seem very concerned despite the fact that this would be 39.3M people per year (over 10% of the population) because "only" 322 people a day are dying (117,530) and, as Americans, we're not going to let a little body count (almost double what we lost in Vietnam) scare us off the beaches, are we?  
I'm sure the Government looks at is as (mainly) 117,530 less Social Security checks they have to cut – that's about $3.5Bn per year – people have certainly killed for less, right?  As we already know from our previous $11Tn Covid experiment – lockdowns are very very economically expensive and the only reward you get for spending all that money is a huge pile of debt, higher rates and a Recession.   I guess those 117,530 people are looking more expendable now, aren't they?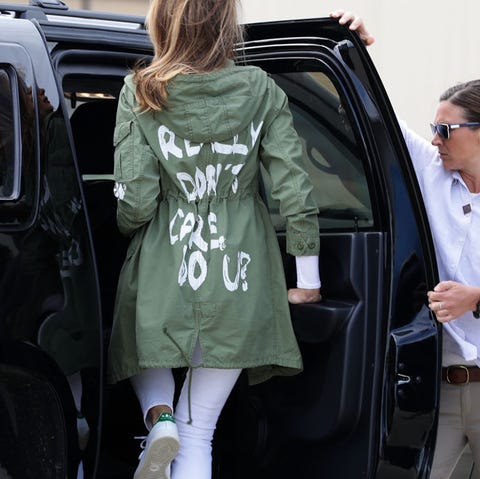 Don't be a baby about it – we make these decisions every day.  Cars could be 10% safer if they cost 30% more but "only" about 20,000 people lose their lives in auto accidents each year and we've reached the point of diminishing returns on safety – so we trade lives for money.  And don't even get me started on air travel and, of course, health care in general.  
China's economic engine has shuddered again in recent months, hurt by new lockdowns imposed to curb the spread of Covid. Housing sales have sagged and many shops and restaurants in some cities are shuttered – some maybe for good. Youth unemployment has also climbed, now 18.4%.  Premier Xi Jingping has doubled down on his policy:
"It would be preferable to have a little temporary impact on economic development, rather than let the physical safety and health of the public suffer," Mr. Xi said, state media reported. He cited the need to protect older adults as well as children from infection, and warned officials against becoming weary of the grinding two-and-a-half-year war against Covid. "Persistence," he said, "is victory."
China is scheduled to release their Q2 GDP Report on Friday and expectations are for 1% growth, down from 4.8% in Q1 and that tracks with the reductions predicted for the US economy in Q2 as well – though we have moved into negative territory (contraction) at this point.  
US Markets are trading lower with the rest of the World this morning and we'll have to wait until the open to see if US traders do care about Covid.  It's not a big data week:  Nothing today; Small Business Optimism tomorrow; CPI, Atlanta Fed and the Beige Book on Wednesday; PPI Thursday and Friday gets busy with Retail Sales, Empire State Manufacturing, Industrial Production and Consumer Sentiment – which has been in the crapper.  
Much more exciting this week is Earnings are back, getting into high gear on Thursday night and Friday morning with several big bank reports.  It's all about inflation this quarter as TRADERS are worried that corporations have not been able to pass rising costs onto Consumers fast enough while INVESTORS know that these things work out over time.  We'll see who dominates the market over the rest of the month.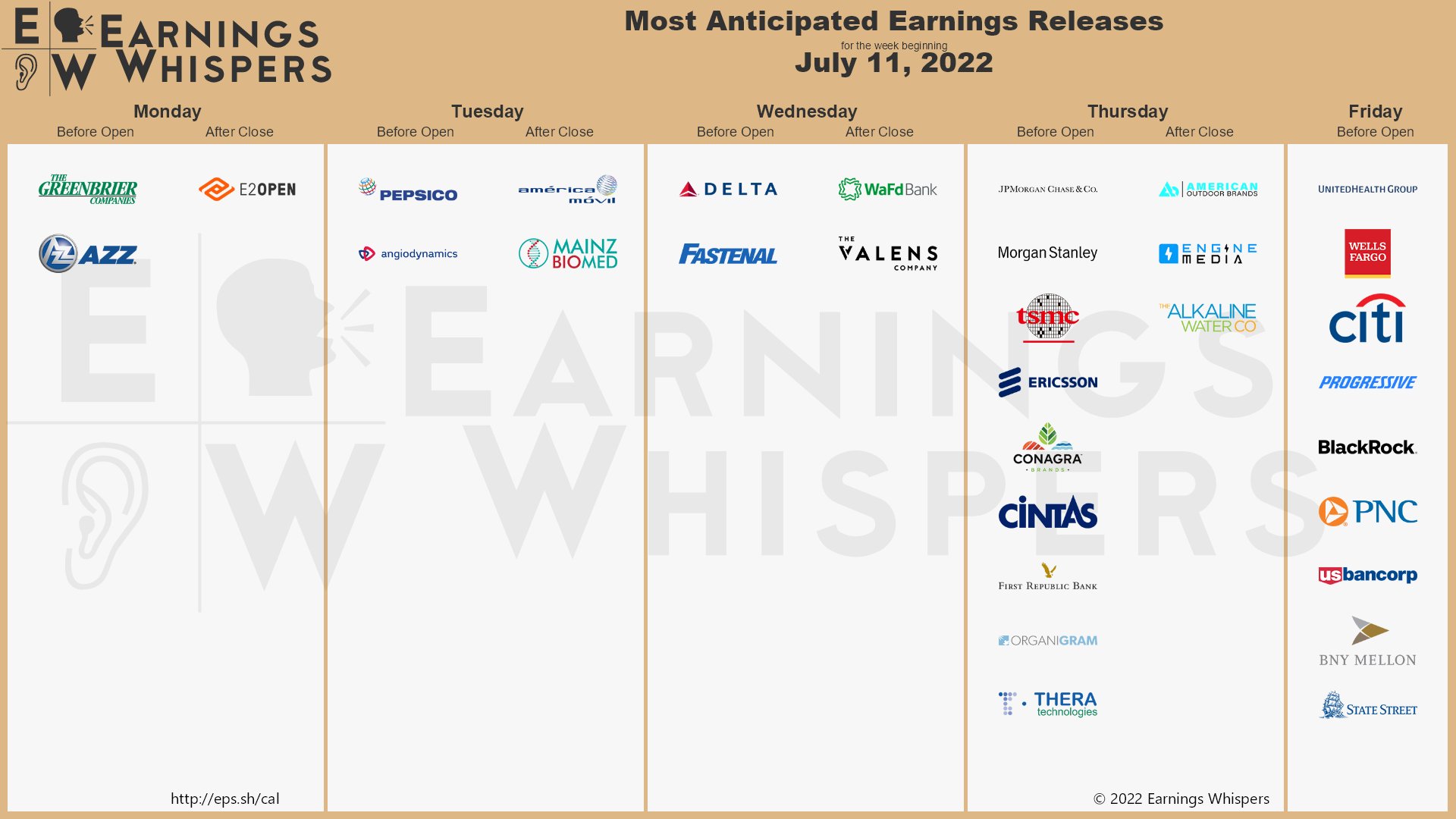 As I have noted all month, we're in technical danger or wasting some good MACD tailwinds and we've already lost the 4,000 line as likely to recover as the 50-day moving average crashed below it earlier in the month.  Now it's critical that the Weal Retrace Line shows support at 3,680 or the 50 dma will continue it's descent and that will mean we'll be LUCKY if 3,680 becomes our net mid-point on a zone that will bottom out at 3,520.
In a perfect World, we'll pop over the 50 dma (3,972) and consolidate for a move above 4,000 as earnings turn out not to be so bad but that's only what we HOPE will happen – it is not a prediction – this is a "wait and see" kind of week.  
Speaking of a perfect world, congratulations to all who played along with our Natural Gas (/NG) Futures Trades from last week (see last week's Live Trading Webinar for our macro discussion on /NG Futures) – they are up over $10,000 per contract and I'd say don't be greedy and take 1/2 off the table and keep a stop on the rest around $6.45 to lock in most of the gains.
We also noted we liked Silver (/SI) long at $19 and, despite the Dollar blasting up over 108 this morning, /SI is still at $19.18 for a $900 gain per contract and looking to break a lot higher.  It's premature because the other equity longs we took last week may blow up in our face, but I love to kick off the week with a sing and I'd say $10,000 per contract gains deserve a "You're Welcome" this morning!  
Have a fun week, 
− Phil