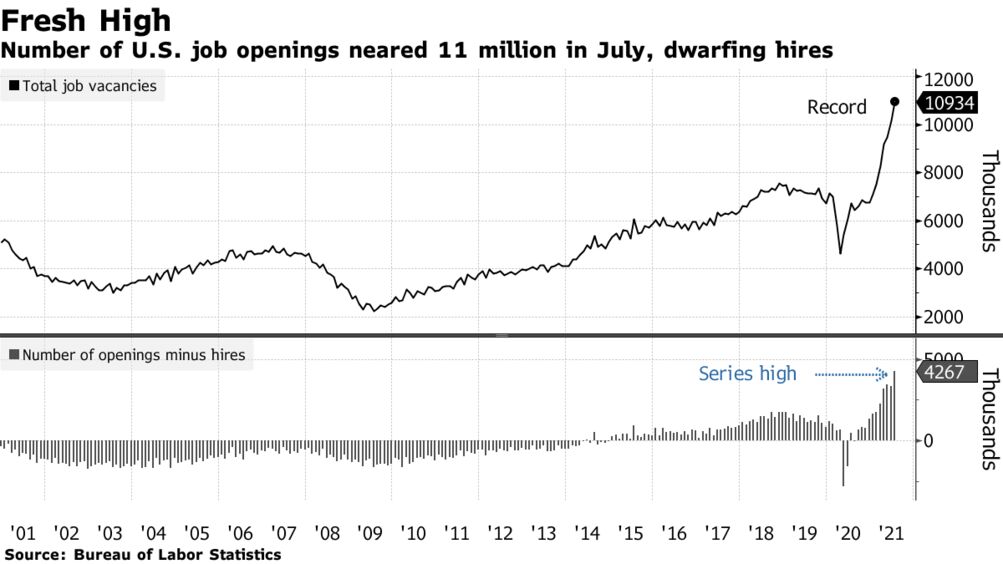 11.2 Million.
That's how many unfilled jobs are open in the US as of last month.  Not only that, but Productivity for the 165M existing workers is down 4.1% from last year and Wages are 6.1% higher so that's a 10.2% increase in Unit Labor Costs for our Corporate Masters – and they don't like that one bit.  
It's hard to grow the economy when there are no workers to fill the new jobs.  This is an issue that can clearly be traced back to 2017, when President Trump went to war against immigrants and now, 5 years later, we have the same 37.7M immigrants with jobs vs 39M at the peak in 2018 and we should have more over 40M, if growth had been normal and probably a lot more if we allowed people to simply come to where the jobs are.  
This is also a severe undercount because farms don't tend to report job opening to the BLS – they simply can't find workers and they weren't big on documenting the workers they did find but their absence is sharply felt when fruit is left rotting on the vine and vast fields remain untended.  
In the Great Depression of the 1930s, the Dust Bowl began because of drought conditions and not enough workers to tend the fields and that led to a decade of low crop yields.  We're heading that way now in the US and it's not just farming but fishing is also down considerably over climate change and labor issues: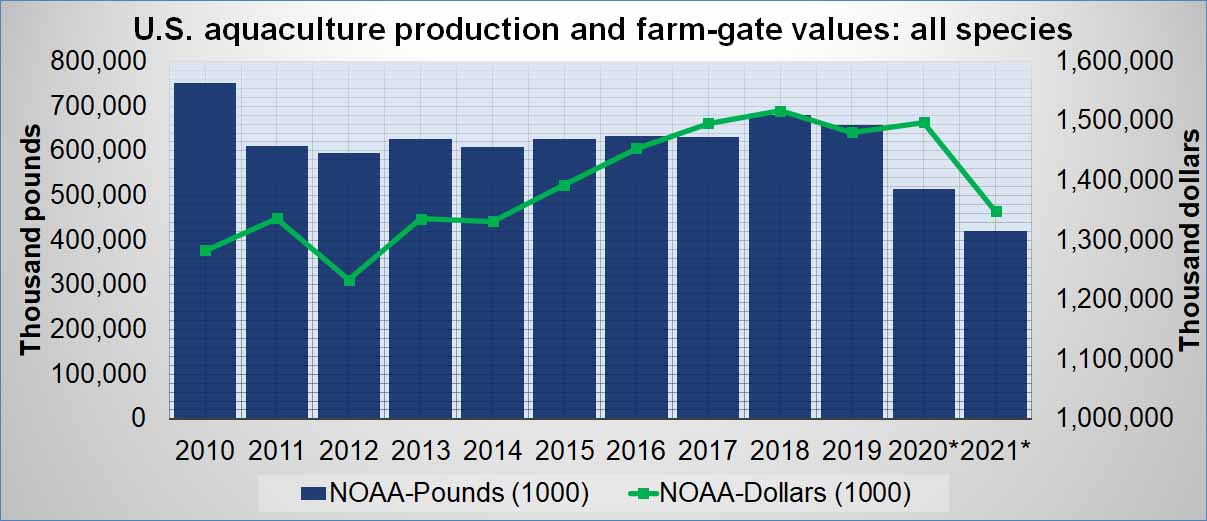 There aren't less people so this is why things are getting more expensive – there is simply less food available.  
8:30 Update:  Non-Farm Payrolls came in at 315,000 – in-line with expectations and down from 526,000 last month, which is what the Fed wants to see.  Now there are 11.5M unfilled jobs but it's better than 11.7M, right?  Also good for the Fed, Unemployment is us to 3.7% from 3.5% and I know you think the Fed is supposed to work towards maximum employment but that's just BS they say so they can find excuses to give all our money to the Top 1% (but maybe those jobs will "trickle down" any day).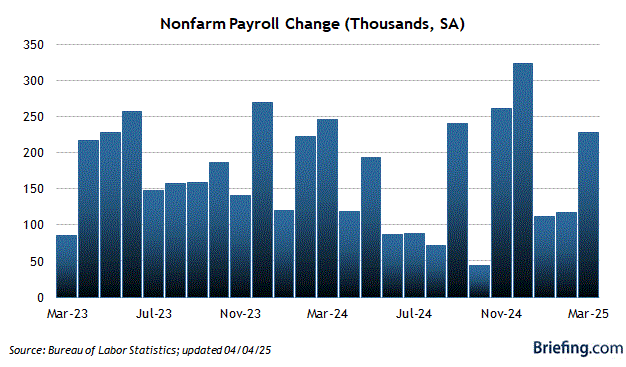 One big issue we have is the KIND of jobs that are available are not the kind of jobs people have the skills for and, so far, we have done nothing to address training the next generation of workers – even after having our kids miss much of their last two years of schooling.
Nothing will ever be fixed if the Government never does anything about it.  Clearly we need 1M more Business/Professional people than we currently have – wouldn't it make sense to start training people now?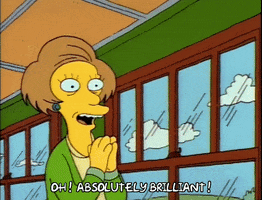 No, instead we're hoping the Fed can crash the economy so we don't need that many people to work – BRILLIANT!
We brilliantly did a lot of shopping yesterday, adding AVGO, CROX, TROX, NFLX, BIG and IMAX from our Watch List as the market bottomed (we hope).
We expected at least a 600-point bounce off the 12,000 line on the Nasdaq 100 so we'll be looking for 12,600 as the Weak Bounce.  If we can get over that, we'll look for the Strong Bounce at 13,200 next week.
Have a great weekend, 
– Phil