3,680!  
We had HOPED not to see the bottom of our trading range again but, as I often remind our Members, HOPE is not a valid trading strategy.  We have mainly watched and waited the past two weeks to see where the bottom would form and now we HOPE our Strong Retrace line holds up because, if it doesn't, then DOOM!!!  DOOM!!!! I say!!!
So let's hope it holds.  I'd be more worried but the market is falling against a ridiculously strong Dollar and the UK and EU economies need to collapse and Putin needs to drop some really big bombs (which would trigger the collapses) for their currencies not to come back at some point.  
Do you really think the political madhouse we live in is that superior to the European Union?  We're about to have another election and our last election almost ended in the overthrow of our Government!  Don't come to the US for Political or Fiscal stability…
The Dollar is up 5% since mid-September and the S&P 500 is down from 4,150 to 3,680 (11.3%), which is about the usual 2:1 effect the Dollar has on the market in the short-term.  It seems very unlikely to me that value investors don't step in here AND the Dollar pulls back a bit so I see no reason we shouldn't be re-testing the Weak Retrace line at 3,840 either this week or next – especially as our Fed has already done their worst.  
Economically, it's a busy week and I wish I had a calendar for it but Econoday is not working this morning so here's a list:
Tuesday:
08:30 ET:  Durable Goods 
08:30 ET:  Durable Goods 
09:00 ET:  FHFA Housing Price Index
09:00 ET:  S&P Case-Shiller Home Price Index
10:00 ET:  Consumer Confidence
10:00 ET:  New Home Sales
Wednesday:
07:00 ET:  
MBA Mortgage Applications Index
08:30 ET:  
Adv. Intl. Trade in Goods
08:30 ET:  
Adv. Retail Inventories
08:30 ET:  
Adv. Wholesale Inventories
10:00 ET:  
Pending Home Sales
10:30 ET:  
EIA Crude Oil Inventories
Thursday:
08:30 ET:  
GDP – Third Estimate
08:30 ET:  
GDP Deflator – Third Estimate
08:30 ET:  
Initial Claims
08:30 ET:  
Continuing Claims
10:30 ET:  
EIA Natural Gas Inventories
Friday: 
08:30 ET:  
Personal Income
08:30 ET:  
Personal Spending
08:30 ET:  
PCE Prices
08:30 ET:  
PCE Prices – Core
09:45 ET:  
Chicago PMI
10:00 ET:  
Univ. of Michigan Consumer Sentiment – Final
So busy, busy looking at data this week but Consumer Confidence is the key to it all tomorrow.  Of course, with all the Doom and Gloom talk surrounding the markets – I can't imagine we'll be beating last months 103.2.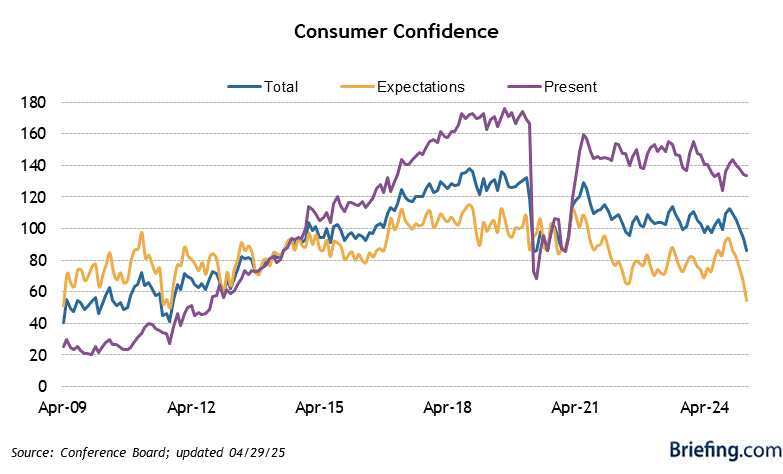 But notice how "Present" is MILES higher than "Expectations" – that's because the Economy is nowhere as bad as the MSM would have you believe.  People who want jobs have jobs and people who have jobs are getting raises and Biden is sending out Student Loan Relief to 43M people who are probably the ones most worried about the Future.  
The Fed feels the economy is strong enough (too strong, in fact) to handle rate hikes and they feel the need to slow it down.  While over-tightening does run the risk of sending us into a Recession – with 11M open jobs and 10% inflation (caused by too much money chasing not enough goods and services) – how is this too much?  
I'd like to say the picture is that clear but it's not.  Inflation is a tricky horse to ride and what will decide whether or not we begin to deploy our sidelined CASH!!! is how well our Corporate Masters have been handing inflation during the 3rd Quarter, which ends on Friday – we'll be watching these early reporters with great interest: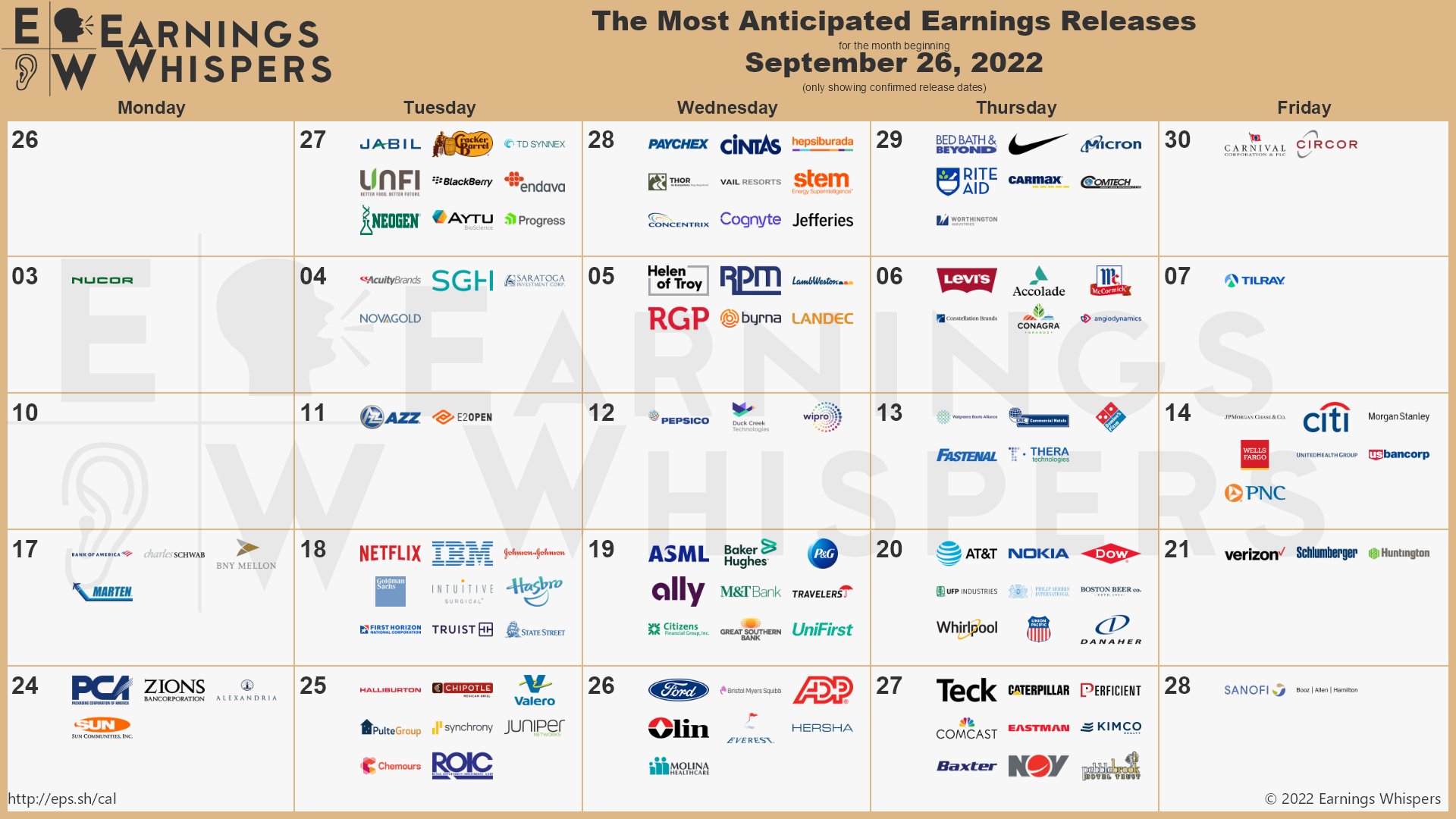 Be careful out there!