What a crazy week it has been.
And it ain't over yet as we've been bouncing up and down in the Futures as each earnings report crosses the wire.  So far, not terrible is the best we can say about this week but that will improve greatly if we can get back over our 3,680 line and hold it into the close.  
We expected earnings to get us back to at least the Weak Retrace line at 3,840 but we didn't expect to get so harshly rejected at 3,800 and make new lows – it's been a painful October so far and yesterday's bounce doesn't change that unless it forms a base we can build off over the next two weeks. 
Speaking of bounces – as our Members know I rarely make Futures call in the Morning Report but, in yesterday's mayhem, we made 7 bullish calls as the market FREAKED OUT over pretty much nothing.  We had reviewed the Fed Minutes in the Live Trading Webinar on Wednesday (replay here) and already decided the Fed couldn't be more bearish so the hot CPI Report we got in the morning that tanked the market (big red line on the chart) was already baked into the Fed's expectations and was NOT likely to have an effect on their next two rate decisions.  Given it seemed to be a huge over-reaction, I said before the open:
The good news is, DAL went right back on sale so you can still pick it up very close to our original net.  You can play the Futures for the bounce this morning:
Dow (/YM) 28,750
S&P (/ES) 3,500
Nasdaq (/NQ) 10,500
Russell (/RTY) 1,650 
Natural Gas (/NG) $6.50
Gold (/YG) $1,650 
Silver (/SI) $18.50
As you can see above, just 4 long contracts on the S&P 500 made $33,325 ($8,331 per contract) by the end of the day, the Dow was at 30,200 for a $7,250 per contract gain, Nasdaq 11,130 for a $12,600 per contract gain, Russell 1,740 for a $4,500 gain, Natural Gas $6.75 for a $2,500 gain, Gold (actually /GC) $1,675 for a $2,500 gain and Silver finished at $18.95 for a $4,500 gain.  
Not a bad side play in a choppy week, right?  
We still like /GC ($1,660), /SI ($18.68) and /NG ($6.60) long over the weekend but the indexes we were thrilled to cash in – turning an ugly market week into a weekend we can celebrate!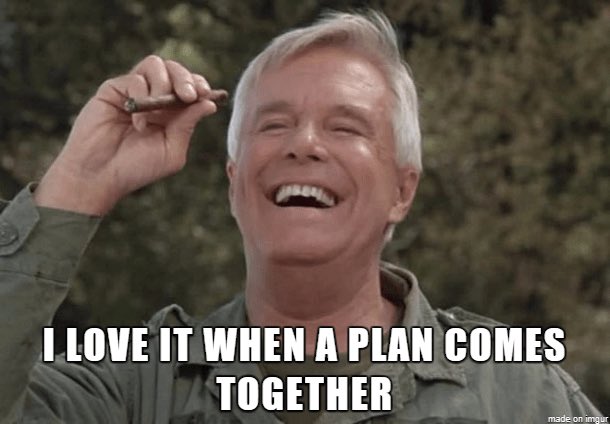 We were able to make that call because we'd already done our homework and, when we saw the reaction to the CPI Report, we KNEW it was wrong.  The charts looked AWFUL but charts are BS – they tell you where you've been – not where you're going.  Fundamental Investing is hard work – but it's a beautiful thing when a plan comes together…
Speaking of plans…  I spent the first part of the Webinar explaining how OPEC F'd up and ended up destroying demand and that was made obvious by yesterday's MASSIVE 9.9Mb build in Oil Inventories along with another 2Mb build in Gasoline, all only partially offset by a 4.9Mb draw in distillates.  And, keep in mind, this is occurring while we are EXPORTING 33.25Mb of Petroleum Products PER WEEK (4.75Mb/d) – which is 23.8% of the 139.65Mb we produce each week.  
See that Petroleum Products Export number?  It's DOUBLE what it was last year.  2.5Mb/d more than last year is 17.5Mb/week we send out of the country.  Sure we're helping Europe, etc but consider that, if we weren't doing that, we'd be DROWNING in Oil – there would be 910,000,000 more barrels in our reserves – and we'd STILL be exporting 2.3Mb/d.
So, next time someone tells you we don't have enough Oil you can laugh in their face but also consider the next time you hear someone on TV tell you we're running short of oil – they are LYING to you – because these FACTS are not that hard to dig up, are they?  
Have a great weekend,
– Phil