We have no Fed speakers this week.
There is a meeting next Wednesday so this is a "quiet" week for the Fed though we will get the Chicage Fed Index this morning, the Richmond Fed Index tomorrow and the KC Fed Report on Thursday.  The Fed finally shutting up will give the market more time to digest actual data and earnings which, so far, have run a bit ahead of gloomy expectations.
As seen above, China's President Xi has been "given" an unprecedented 3rd term and he shows Trump how to do it by removing anyone who crosses his path – in this case former President Hu Jintao, who starred in one of the best SNL sketches ever:
Apparently Hu Jintao had advised Xi not to seek a 3rd term so, in front of the nation, Xi accepted his 3rd term and then removed Hu from his seat at the Party.  That, along with a 3.9% GDP Report for China lowlighted by weak Retail Sales, has sent Chinese stocks plunging on US Exchanges this morning but the rest of the indexes are following-through on Friday's late rally – up about 0.75% across the board.
What a difference a day makes as Friday's action gave us a positive week and now there is no Fed to poop the party until Wednesday and, unless they raise rates by over 1% – there's not much they are likely to do to derail things – as long as earnings don't do it for them. 
3,840 is our S&P goal for the week and we should test 3,800 today and, once we get there, the 50 dma would only be falling at a rate of 1.5 points per day which gives us the whole months to make further improvements to keep it above the Weak Retrace Line, which will firm it up as the bottom of our range.  This is a huge technical improvement. 
Will the Fundamentals keep up is the question?  On the Data front, we have PMI this morning, Consumer Confidence tomorrow along with Housing Data that comes in all week.  Retail Inventories Wednesday along with Investor Confidence – which will be interesting.  Thursday is Durable Goods and GDP and Friday it's Personal Income & Outlays along with Consumer Sentiment and, next week, back to Non-Farm Payroll.
And then it is up to earnings and we have plenty of them coming in this week: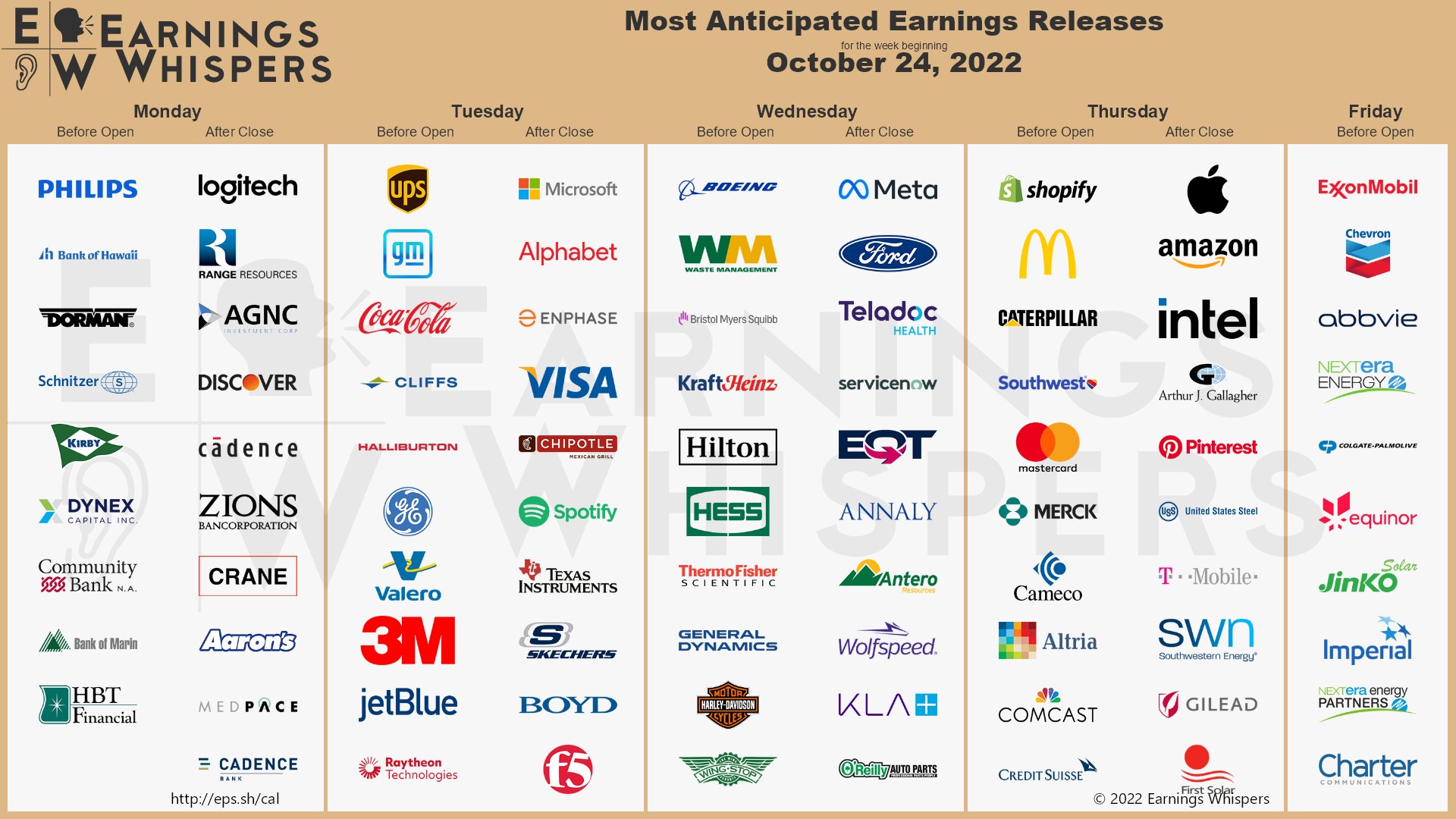 That will certainly keep us busy!  
IN PROGRESS