It's "Super Saturday" (they seem to just make this stuff up every year) but I was not overly impressed by the crowd at the Boca Town Center Mall yesterday at dinner time. 
It's hard to get into the Holiday Spirit in Florida when it's 85 degrees out and everyone is wearing shorts and t-shirts.  And we're all FROM New York, so we know what Christmas looks like and this ain't it!  We were not shopping, just there for dinner.  There were plenty of people but they didn't seem to be carrying very much actual stuff. 
This is why these surveys are so valuable – they cut through the BS of the media and give us real-time info.  We have a lot of smart Members from all walks of life with combined centuries of experience – who better to ask about shopping conditions all over the country, and the World?
The official estimate from the National Retail Federation is that there will be $860 billion spent this holiday season, which is a DECREASE of 3.5% from last year, despite the inflation.  Deloitte is calling for a higher spend ($1,455 per consumer vs $998 by NRE) so we'll see who's right.  Both Deloitte and ROI Revolution are calling Holiday Spending more like $1.3Tn but they called last year $1.25Tn so clearly they all use different benchmarks (so annoying).    
Nearly 60% of consumers are projected to cut back on non-food spending during this time of year. The biggest cutbacks are likely to be in the clothing and footwear department (25% decrease). To spread their spending out over time and get ahead of the crowds, people are choosing to shop earlier this year to find good deals.
The holiday hustle and bustle started in September for 25% of US shoppers, according to industry analysts, and half of shoppers planned to begin buying gifts in October. It comes as no surprise due to supply chain issues and concerns over getting the perfect gift in time for the holidays. Surveys suggest that fewer people will be shopping in November and December than ever before.
This is important stuff because 42 million Americans work in 3.6 million stores in America, a country that loves to shop. In fact, we love it so much that gift cards are now the top holiday gifts – so that other people can have the fun of shopping with your money. Again, I'm old-fashioned and don't feel like a gift card is a "real" gift but my kids actually put them on their Christmas list and this year they want Visa cards, not Amazon. My kids are certainly not alone. In an old First Data survey:
When asked whether a recipient would rather get a $20 gift or a $25 gift card, 92 percent opted for the gift card.
When asked whether a recipient would rather get a $25 gift or a $25 gift card, 87 percent opted for the gift card.
When asked whether a recipient would rather get a $30 gift or a $25 gift card, 79 percent opted for the gift card.
When asked whether a recipient would rather get a $45 gift or a $25 gift card, 52 percent opted for the gift card.
I find the last item VERY interesting, 52% would rather get a gift card that's half the value of an unknown gift – perhaps a good indication of how lousy people are at picking out good gifts for each other! Still, we need to be careful when we hear about these trends as gift card sales are expected to be $188 billion this year, up significantly from $24.8 billion when they did that survey 10 years ago.  That represents 15-20% of all Holiday Sales.  
To some extent, the rise of gift cards does shift that 15-20% off the holiday quarter and into Q1 as most retailers do not recognize the sale until the gift card is redeemed (despite the fact that they have the cash). Also, despite all the fuss, on-line sales are still under 20% of all retail (good growth prospects for AMZN!) and there's huge growth in Environmentally Conscious gift-giving:
I'd like to hear about your own shopping experiences and I'd really like to hear from people who own stores. According to the National Retail Association half the people expect to be done with shopping after this coming week, so I guess it's going to be a crazy week in the malls – if not in Florida. The retail stores are open all kinds of crazy hours this weekend so staffing costs will be high and I do hope it works out for them, for all our sakes!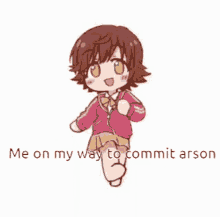 It's very hard to get a good read from the news because they are paid by retail advertisers to encourage you to shop so they're not going to interview a store owner who says "This is the worst holiday ever, I'm thinking of setting fire to the store for the insurance money." No, all you hear is the good stuff but we need to know what's real so we can make good investing decisions so if you are in retail, or know anyone in retail – please help us out and let's try to get some good numbers (comparisons to last year and "normal" years, etc.) in our last week of shopping.
If you are out shopping, all you have to do is keep your eyes open when you go to the stores, not just as to whether they are busy but as to whether people are actually buying thing and what kind of things they are buying – then just tell us what you saw.
Obviously, we care the most about stores we can invest in but general observations are good too. This is going to be make or break for the holidays but I think a lot of high expectations are already built in and this survey is a great way for us to gain insight as to what's hot and what's not around the country.
Try to include the symbols for the companies you discuss and be sure to give us a good idea, geographically of where you are shopping. In previous surveys, we got a great picture of what was going on in the country and it kept us from falling for the media hype about holiday shopping when it wasn't all it was cracked up to be.  
Only by comparing many people's experiences can we begin to get a good picture of the retail situation in this country, Thanks!