We are still rallying off of Friday's wage slowdown.  
Yes, workers are not being paid enough to keep up with inflation and that brought the S&P all the way back to where we were on December 22nd – before we dove back to the bottom of our recent range the same day – so enjoy it while you can!  
I'm not sure what the thesis is for workers falling further behind the pricing curve preventing inflation but at least our Corporate Masters will see another quarter of nice income as lower wages certainly isn't stopping them from raising prices, is it?  
Was the market a bit oversold?  Sure it was but the pundits on TV this weekend have been acting like we're at the beginning of some kind of rally and they are simply clutching for ways to justify it while I'd rather wait until we have more evidence than a single day's data and a low-volume rally. 
There's not a lot of additional data this week but Powell does speak to Congress (which we finally have on the EXACT 15th vote I predicted, by the way) tomorrow, so we'll see what he has to say.  There's a few other Fed speeches including Bostic at 12:30 today and CPI is Thursday but not a lot of data.  What matters is earnings, which begin in earnest on Friday with the Big Banks: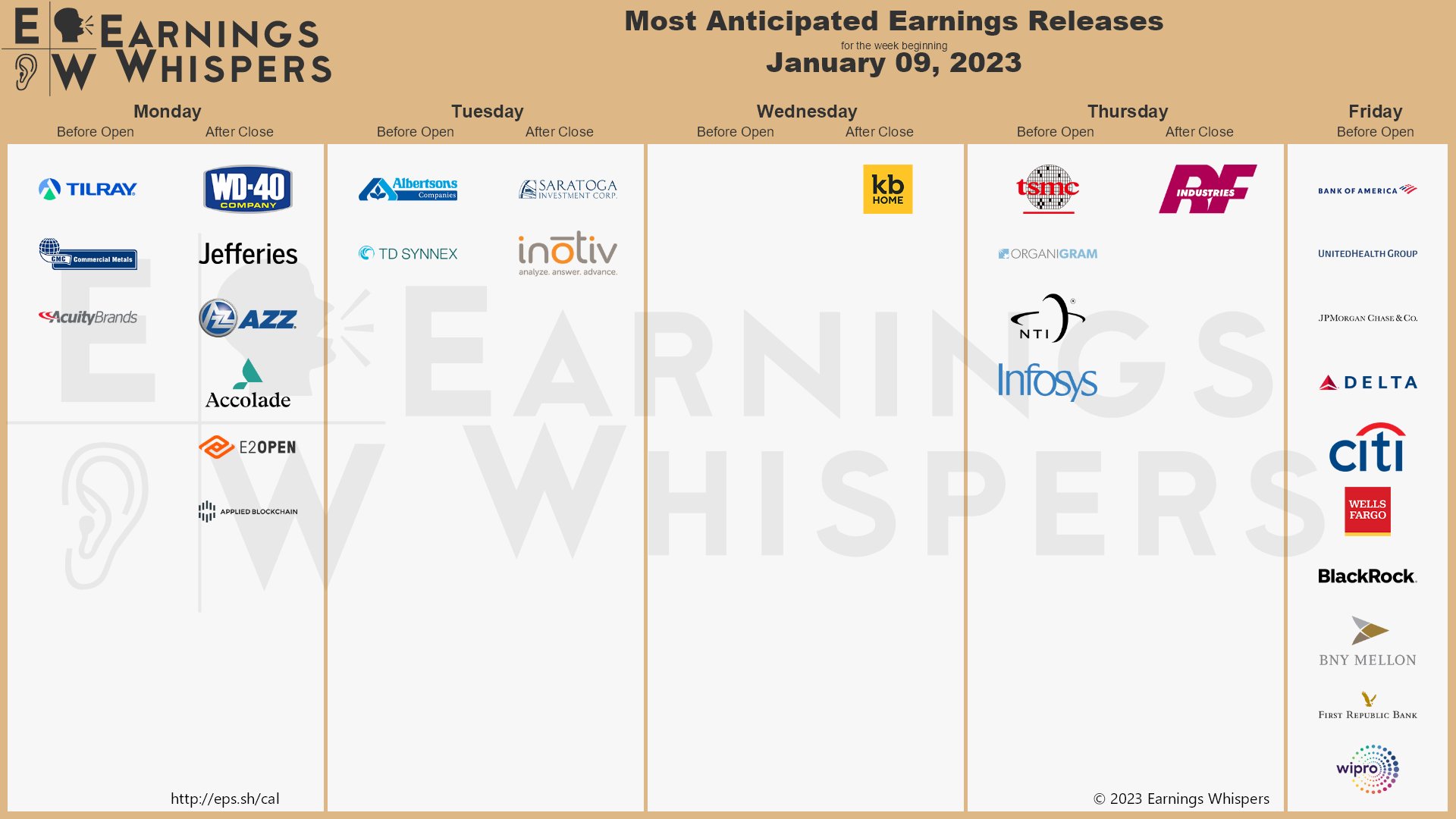 In other news, Brazil has their own insurrection going on as Conservatives try to overthrow the election over there as well.  The US has given all losers in Democratic elections the playbook to overthrow Democracies with the same BS claims about stolen elections, baby-eating public officials, etc. 
"The movement is in its nature and inner organization anti-parliamentarian; that is, it rejects… a principle of majority rule in which the leader is degraded to the level of mere executant of other people's wills and opinion." – Adolf Hitler
"This election will determine whether America is a free nation or whether we have only the illusion of democracy, but are in fact controlled by a small handful of global special interests rigging the system, and our system is rigged." – Donald Trump.
In other news: