Earnings are off to a good start.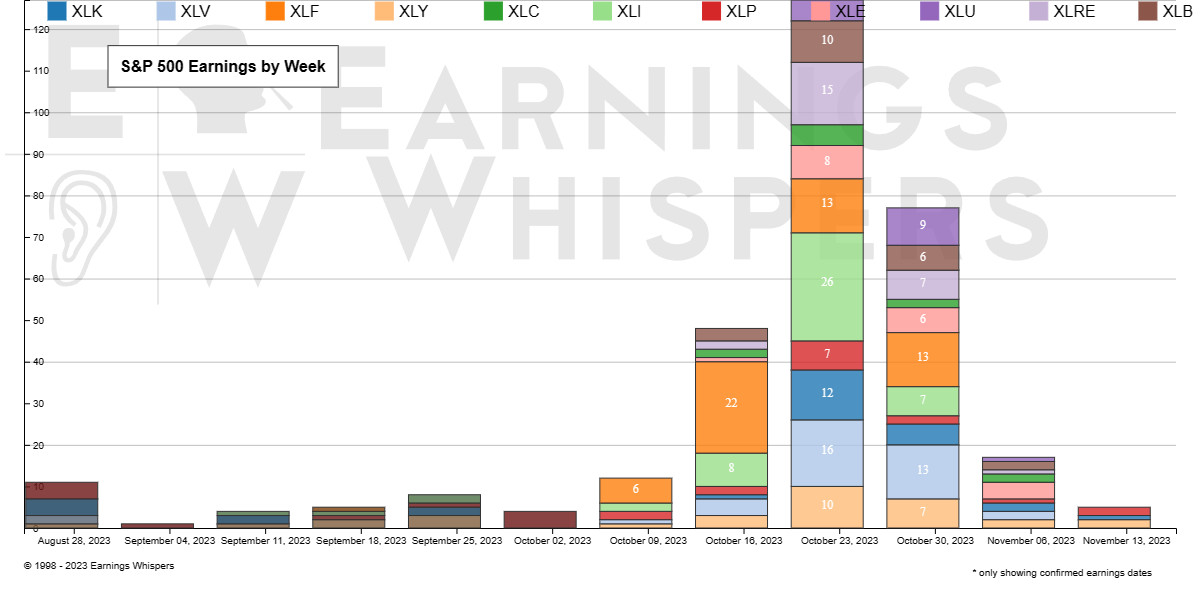 BLK, JPM, PNC and UNH all announced beats this morning and we're waiting on C.  Earlier in the week we had beats from NEOG, PEP, AZZ, DAL, DPZ and FAST and misses from CMC, WBA and SGH so 11 and 3 so far is a fantastic percentage. As you can see above, next week picks up a little but the weeks of the 16th, 23rd and 30th are where the action truly is - so get ready for a wild ride. These are the featured earnings reports below: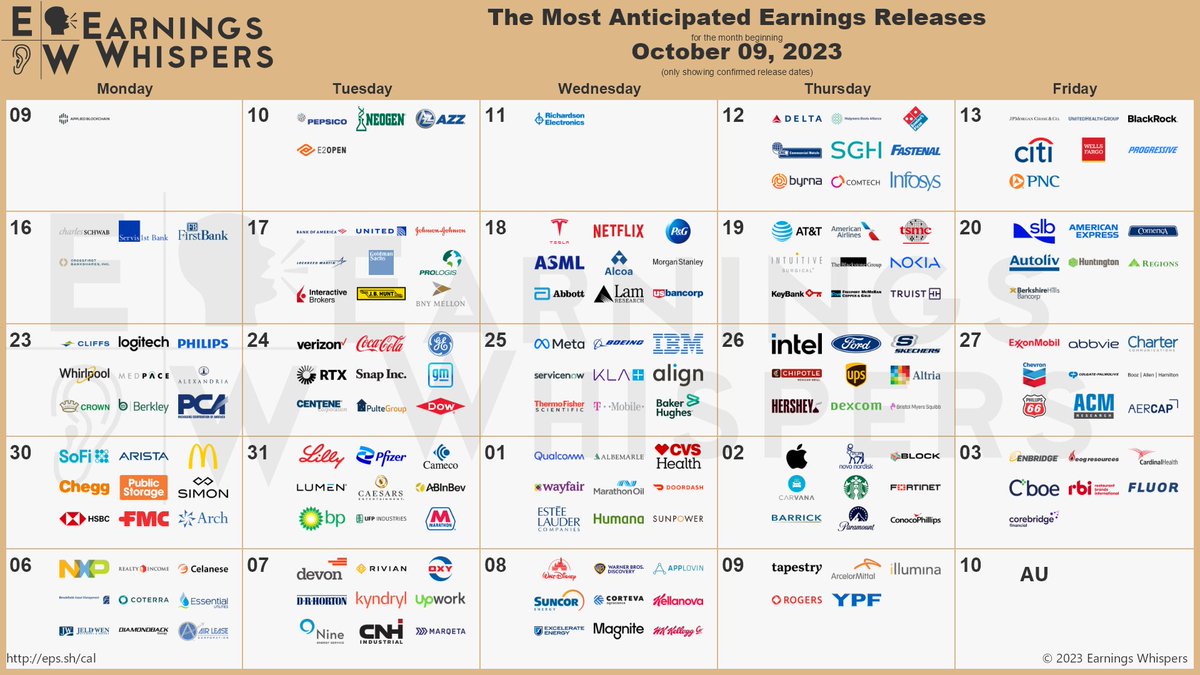 As you can see from the first chart, next week is all about banking and the Banksters are having a good time charging people 8.5% for mortgages and such. Citibank (C), for example, originated 101,000 mortgages last year worth $25Bn and let's say they averaged 4% so their income on those loans was $1Bn and at 8% it's $2Bn (obvious?) and C made $15Bn last year so $1Bn more is an appropriate 6.66% more than last year.  
Of course then it depends on what they have to pay to borrow funds but, when the rates rise rapidly as they did this year, it's very much to the banks' advantage. So we expect the first week of earnings to give us a positive spin - as it usually does - because the Banksters certainly follow our rule of BEING the House!  
So I don't think there's any great urgency to boost our hedges into this weekend but let's go over them just to make sure we feel comfortable with the risk. Actually, when we did our review of the $700/Month Portfolio on the 5th, we cashed in our hedges - so I'm pretty sure we need to add those back. We did, of course, nail the bottom and that plus our adjustments has given us a nice 7.6% gain in the past week - so we should lock it in, right?