Posts Tagged 'academic life'
by ilene - September 26th, 2012 3:33 pm
A new article "Robert Johnson: Economists As Marketeers for the Monied Interests" reminded me of this article from 2009. Here, Ryan Grim examines how the economics profession became essentially a servant to the Federal Reserve. ~ Ilene
*****
Ryan Grim is the senior congressional correspondent for the Huffington Post and former staff reporter with Politico.com and Washington City Paper. He's the author of the book, "This Is Your Country on Drugs" and won the 2007 Alt-Weekly Award for best long-form news-story. – Ilene
Intro by Tom Burger: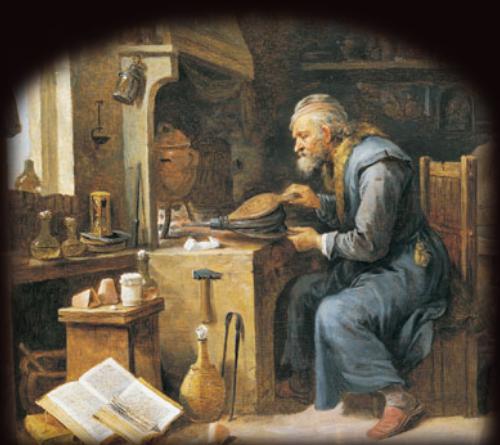 Here is a good article to consider when you are pondering how it is that nearly all mainstream economists toe the line with respect to monetary economic dogma.
As I have so often asserted: there is a darn good reason why these people have gone to such great lengths to nail down support from economists and government: their business is extremely lucrative. They have quite literally achieved the alchemist's dream of converting lead to gold (i.e. money). The only difference is that the Fed doesn't need even a lead mine. They can convert "nothing at all" to "gold."
This article, however, might lead one to believe that this Fed influence is a recent development; the author cites people who say this is how it has been since about the 1970s. Well, maybe the Fed's total dominance of academia is that recent, but their campaign began at least 15 years before the legislation that founded the Fed.
The big city bankers of that turn of the century era put together a comprehensive program involving a blizzard of articles for the public and for economists. They founded university chairs for "right thinking" economists, they lobbied legislators. The activities described by Rothbard and others went on and on. In my opinion, none of this — then or now — was done because these people thought it would be good for the public or for the economy. They did it because it opened the door to unlimited theft. Okay … the perpetrators probably didn't admit to themselves they were thieves. They probably just believed that unlimited wealth was their destiny because they were just so much smarter than everybody else.
If you doubt the Fed's destructive control over economic thought, please read this article. – Tom