Posts Tagged 'bad assets'
by ilene - October 29th, 2010 3:29 pm
Courtesy of Yves Smith at Naked Capitalism
I'm so offended by the latest Obama canard, that the financial crisis of 2007-2008 cost less than 1% of GDP, that I barely know where to begin. Not only does this Administration lie on a routine basis, it doesn't even bother to tell credible lies. .And this one came directly from the top, not via minions. It's not that this misrepresentation is earth-shaking, but that it epitomizes why the Obama Administration is well on its way to being an abject failure.
On the Jon Stewart Show (starting roughly at the 1:10 mark on this segment) Obama claims the cost of this crisis will be less than 1% of GDP, versus 2.5% for the savings and loan crisis (hat tip George Washington, sorry, no embed code, you need to go here):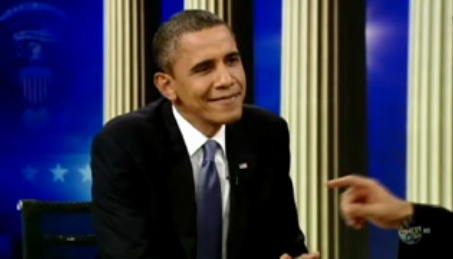 The reason Obama makes such baldfacedly phony statements is twofold: first, his pattern of seeing PR as the preferred solution to all problems, and second, his resulting slavish devotion to smoke and mirrors over sound policy.
The savings & loan crisis led to FDIC takeovers of dud banks and the creation of a resolution authority to dispose of bad assets. That produced costs which were largely funded by the Federal government. I've heard economists repeatedly peg the costs at $110 to $120 billion; Wikipedia puts it at about $150 billion. This approach, of cleaning up and resolving banks, has been found repeatedly to be the fastest and least costly way to contend with a financial crisis.
The reason Obama can claim such phony figures is that many of the costs of saving the financial system are hidden, the biggest being the ongoing transfer from savers to banks of negative real interest rates, which is a covert way…