Posts Tagged 'Basel III'
by phil - September 13th, 2010 8:03 am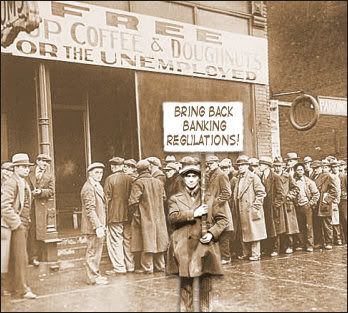 Nice pop in the futures this morning!
The big news, which we already discussed in the "Weekend Reading" post, is the historic remake of the World's banking regulations, which was finalized in Basel, Switzerland by the G20 Finance Ministers over the weekend. You can click over there for the details, as well as discussions on gold, college costs and the jobs market – so I won't get into all that here. Suffice to say, the rules are good and, like FinReg, they will take a long time to go into effect and the markets are relieved that the uncertainty is over (well, that particular uncertainty, at least).
Jean-Claude Trichet, President of the European Central Bank and Chairman of the Group of Governors and Heads of Supervision, said that "the agreements reached today are a fundamental strengthening of global capital standards." He added that "their contribution to long term financial stability and growth will be substantial. The transition arrangements will enable banks to meet the new standards while supporting the economic recovery." Nout Wellink, Chairman of the Basel Committee on Banking Supervision and President of the Netherlands Bank, added that "the combination of a much stronger definition of capital, higher minimum requirements and the introduction of new capital buffers will ensure that banks are better able to withstand periods of economic and financial stress, therefore supporting economic growth."
All seems right with the World this morning as Oil touches our $77.50 goal in pre market trading and Gold stays below the $1,250 mark (no panics). Copper is in the upper end of our expected $3.40-$3.50 range and is likely to break over -even our poor Natural Gas is catching bids at the $3.80 mark, now $3.85 and TLT continues to fall (TBT continues to climb – see Dave's chart) . This is all despite a strong dollar That held the 50 dma all last week – another week over the line and we begin to bend it up to match the rising 200 dma and then the fun can begin. Fortunately, we have had less of a run in the commodity sectors this time so, hopefully, the rising dollar won't be the market-killer it usually is but we will be watching out for that.
Another chart we'll be watching is the VIX, the volatility index, which is known as a "fear" indicator for the markets, hasn't been below 20 since April and,…