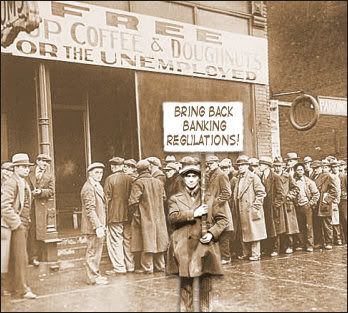 Nice pop in the futures this morning!
The big news, which we already discussed in the "Weekend Reading" post, is the historic remake of the World's banking regulations, which was finalized in Basel, Switzerland by the G20 Finance Ministers over the weekend. You can click over there for the details, as well as discussions on gold, college costs and the jobs market – so I won't get into all that here. Suffice to say, the rules are good and, like FinReg, they will take a long time to go into effect and the markets are relieved that the uncertainty is over (well, that particular uncertainty, at least).
Jean-Claude Trichet, President of the European Central Bank and Chairman of the Group of Governors and Heads of Supervision, said that "the agreements reached today are a fundamental strengthening of global capital standards." He added that "their contribution to long term financial stability and growth will be substantial. The transition arrangements will enable banks to meet the new standards while supporting the economic recovery." Nout Wellink, Chairman of the Basel Committee on Banking Supervision and President of the Netherlands Bank, added that "the combination of a much stronger definition of capital, higher minimum requirements and the introduction of new capital buffers will ensure that banks are better able to withstand periods of economic and financial stress, therefore supporting economic growth."
All seems right with the World this morning as Oil touches our $77.50 goal in pre market trading and Gold stays below the $1,250 mark (no panics). Copper is in the upper end of our expected $3.40-$3.50 range and is likely to break over -even our poor Natural Gas is catching bids at the $3.80 mark, now $3.85 and TLT continues to fall (TBT continues to climb – see Dave's chart) . This is all despite a strong dollar That held the 50 dma all last week – another week over the line and we begin to bend it up to match the rising 200 dma and then the fun can begin. Fortunately, we have had less of a run in the commodity sectors this time so, hopefully, the rising dollar won't be the market-killer it usually is but we will be watching out for that.
Another chart we'll be watching is the VIX, the volatility index, which is known as a "fear" indicator for the markets, hasn't been below 20 since April and, before that, not since August of 2008, when everything fell apart. I had warned Members last week not to bet on a VIX bounce as a move above our 2.5% lines will go a long way to easing investor worried further. Last week was disappointgly low volume and we're not going to take a pre-market move seriously but Asia had a strong morning, led by the Bombay Sensex, which gained 2.17% for the day. The Hang Seng was not far behind at 1.89% and the Shanghai tagged along with a 0.94% gain. The Nikkei, which I picked as a bottom last week, was our laggard, up just 0.89% as the Yen STILL can't get over 85 – not good for exporters.
We're rooting for Ichiro Ozawa to get the nod as "Prime Miniister of the Month" in tomorrow's election in Japan as he favors both stronger stimulus (and why not when you can borrow at 1%?) as well as stronger Yen intervention. While Ozawa is not very popular with the people, the election isn't up to them as the PM is picked by the ruling party. "We just want this election to end. The strong yen will not be resolved while market players see an absence of government policy," said Toshikazu Horiuchi, equity strategist at Cosmo Securities. "At least this bizarre situation of having no leader will be resolved. Hopefully, that will be a positive for the markets."
Meanwhile, China is still zooming along with Industrial Production up 13.9% in August, faster than the 13.4% growth in July but, thankfully, down from the 20.7% pace they were putting earlier this year. Inflation is still on the march in China as CPI rose 3.5% and that's up from 3.3% in July. Food prices are the killer, up 7.5% for the year but, fortunately, our own government ignores food inflation as it's not part of the "core." Perhaps we could aid China by sending them our best Economic BS Artists to explain to their people that rising food costs are nothing to worry about – it's worked so well over here. But no – those crazy Chinese Central Bankers are thinking of (gasp!) raising rates to curb inflation – MADNESS!
Europe is up about a point at 8:30 as the European Commission DOUBLED it's 2010 economic growth forecast for the European Union. The commission said the 27-nation bloc's economy will likely grow 1.8% in 2010, up from its forecast in May of a 0.9% expansion. Growth in the 16 countries that use the Euro is expected at 1.7%, up from the May forecast of 0.9%, the commission said.
Government stimulus programs and spending by companies to replenish their inventories in the first half gave a surprisingly strong jolt to global demand for European exports, the commission, the EU's executive branch, said. Those growth drivers are likely to weaken in the second half, it said, even though Europe is likely to avoid another recession after its economy contracted 4.2% last year. "This gives reason for cautious optimism, despite a more uncertain global environment," said Olli Rehn, the EU's economic and monetary affairs commissioner, at a news conference.
Wow, stimulus works – imagine that!
As you can see from the Econoday calendar, we have a busy week ahead of us with our own Industrial Production Report on Wednesday, followed by PPI and CPI respectively on Thursday and Friday. Our reading of last week's Beige Book gave us a wishy-washy picture of Manufacturing in America but exports were ticking up and it's mainly durable goods that were dragging us down so we'll be dissecting that Retail Sales Report tomorrow morning to see if we can break the tie and pick a direction.
Meanwhile, we're watching the same old levels we were watching last week as we plow into options expiration on Friday. We expired on August 20th at 10,213 and, as I said last week, anything that happens between the two expiration dates is just a side show as we closed between 10,200 and 10,450 since the May drop and we're simply biding our time, waiting for the consolidation period to end. Will today's news be enough to take us to the top of the range again? Well, it should be but we're going to remain skeptical until we see our 2.5% levels hold before we even think about those 5% lines (same as last Tuesday's post):
Up 2.5% (we hope):

Dow 10,455,

S&P 1,100

, Nas 2,255,

NYSE 7,000

and Russell 650
Middle Range (MUST hold):

Dow 10,200, S&P 1,070, Nas 2,200, NYSE 6,800

, and Russell 635.
Down 2.5%: Dow 9,945, S&P 1,043, Nas 2,145, NYSE 6,630 and Russell 619
We'd like to see the Dow, S&P and the NYSE hold their lines this week. The RUT needs to hold 635, which is right where they are (and right where we predicted last Tuesday) – if they don't, the S&P remains our best short candidate as they are well ahead of the Dow at 1,109 and facing more upside resistance than the Dow. We are using SDS (now $31.44) as a cover play below S&P 1,000 as it gives you a lot of bang for the buck, especially in the October contracts. To the upside, we still like USD (now $24.23) as the SOX have been a huge drag on the Nasdaq for what we believe are poor reasons.
Volume, volume, volume is what we're going to be watching. There was none last week or the week before – what will happen as we move to the end of the last month of Q3? According to Uncle Rupert's Journal: "Waning Economic Recovery Fuels Global Uncertainty," so we don't expect the beautiful sheeple to be in a strong buying mood just yet (we did our shopping when everyone else was selling, so now we can just sit by and be amused) but even a drift into expirations around our 2.5% lines would be a nice improvement as we move into the final quarter.
It's going to be another interesting week – be careful out there!
Do you know someone who would benefit from this information? We can send your friend a strictly confidential, one-time email telling them about this information. Your privacy and your friend's privacy is your business... no spam!
Click here and tell a friend!