Posts Tagged 'circuit city'
by ilene - September 15th, 2009 11:30 pm
Courtesy of Karl Denninger at The Market Ticker
Eek – I don't like this report….
Same-store sales down 3.9% isn't good, but what's worse is the SG&A numbers rising from 20.8% to 21.8%.
That's overhead – and this is exactly what I was expecting to start seeing. There's only so much "fat" you can trim from companies, and at that point you have big trouble because there are fixed costs that are difficult or impossible to drop in line with decreasing sales.
What I like even less in this report is that revenues were up (topline) y/o/y but net earnings were down big, about 20%. Topline is up as a consequence of new stores and Europe being added, but its not flowing through to the bottom line. That smacks of a nasty shift in the items being purchased, and is in line with what I have observed at the store around here – people are buying what they need, but "need" is being defined down. A netbook instead of a full-fledged notebook computer, for example, which whacks on margins in a bad way.
With this coming in the "back to school" quarter it is a screaming warning on the upcoming holiday season; this is the first of the big retail chains to report actual earnings (as opposed to just "sales" numbers on a weekly or rolling basis) and if this sort of shift continues to show up in other retailers there is going to be a lot of pain to come in the third and fourth quarters.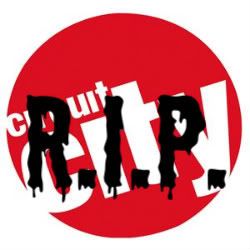 Finally, remember that Best Buy has tremendously benefited from Circuit City's demise; the removal of what had been a major competitor never hurts your results. That they were unable to capitalize on this says that most of that business appears to have gone elsewhere – perhaps to WalMart? Or worse, it just disappeared!
The company increased guidance but what I see here is a sales trend shift on ticket size and profitability that is likely to continue in the wrong direction going into the Holiday Season. Should that occur the potential for a monstrous miss in the holiday quarter goes up dramatically. The PUTs are expensive comparatively and I believe upside price action is capped around the 08 level in the mid 40s; should we get a move up
…

Tags: back-to-school, Best Buy (BBY) Results, circuit city, earnings, revenue

Posted in Phil's Favorites | No Comments »