Posts Tagged 'discipline'
by ilene - December 15th, 2010 3:17 am
Courtesy of David at Crosshairs Trader
Successful traders are successful because they have developed the skills necessary to maintain self-control when in the heat of battle. Self-control requires confidence in the face of uncertainty (such as we find in the stock market). In turn, an uncertain environment is best managed with focus, patience, and discipline. Without the proper skills developed via confidence, we experience any number of self-defeating negative behaviors such as fear, desperation, confusion, anxiety, and frustration, among many others, none of which contribute to the proper mind-set… or the bottom line.
Take a look at the following right triangle. As confidence increases, negative behavior decreases, presenting opportunities.
Confidence grows when fed a diet of focus, patience, and discipline. As confidence grows negative behaviors such as fear, desperation, confusion, anxiety, and frustration begin to diminish in opposite proportion. This creates a mind-set that is open to any market opportunity that presents itself. When negative behaviors dictate action, then we are not able to think and see as clearly as would otherwise be possible. Market opportunities are then hidden behind the negative behaviors.
The right triangle mind-set, one of confidence, is built by developing the following skills:
FOCUS: Have you ever stopped to consider how many different trading strategies there are? How about time frames for each strategy? And what about the best instrument to trade that strategy within the time frame selected? What about the indicators? Which ones are we planning to apply to the strategy? If we were to add it all up there are literally hundreds, if not thousands of strategies, just in one time frame! And what about the other traders trading one of these strategies that may be designed specifically to trade the opposite of what you trade? There is absolutely no way humanly possible to master all, or even a large number of, the strategies available to us. Therefore, we must focus on a particular strategy and become a strategic specialist. In doing so, we defeat the ego's need to know everything, which we know is impossible in the first place. With focus, we can think clearly about our specialized strategy knowing when and where to enter and exit the market since we know exactly what the market is supposed to look like to do either one. This focus helps eliminate the confusion and frustration we experience when the market does not make sense (which is…

by ilene - June 23rd, 2009 6:16 pm
Here's an important article for traders discussing how emotions get in the way of making wise trading decisions. Knowing the danger-zones may help us avoid them, or not, sometimes knowing isn't enough. – Ilene
Courtesy of The Pragmatic Capitalist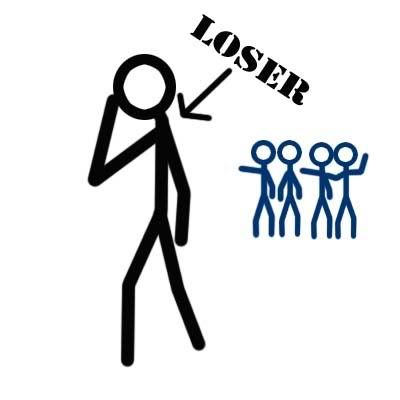 There was a great article in the Sydney Morning Herald on trading and why most traders lose money. Regular readers know that I focus a lot of time and energy on understanding not only the psychology behind my own trading, but also the psychology of other traders. General Patton once said: "if everyone is thinking the same then someone isn't thinking". These words are never more applicable than they are to markets. After all, the name of the game, more often than not, is being in the trade before anyone else expects it. Markets rarely move where the majority of investors expect them to move. The article broke down the reasons for losing into 7 different common emotional mistakes:
1. Emotional bias: the tendency to believe the things that make you feel good and to disregard things that make you feel bad. In trading terms, this means ignoring the bad news and focusing on the good news. It's called losing objectivity; you don't recognise when things go wrong because you don't want to.
This is the primary reason why most traders lose money. I believe it is mostly due to the fact that the majority of investors are generally biased in their thinking. They are trained to believe that buying stocks is the best way to invest in a market. They therefore ignore the other side of trades or other asset classes. This bias generally leads to a permabull perspective (or a permabear perspective for the more pessimistic). The general optimism of most traders (or pessimism) leads to cloudy thinking. Learning to be unbiased and flexible are perhaps the two most important rules to becoming a good trader. Trading one asset class with one directional bias would be like a professional baseball pitcher deciding to throw nothing but fastballs. You have many options and pitches – utilize them all.
2. Expectation bias: the tendency to believe in things that you expect. In financial terms this means not bothering to analyse, test, measure or doubt the conclusion you expect or hope for. It
…