Posts Tagged 'Eric Schmidt'
by ilene - January 22nd, 2011 5:07 pm
By Ken Auletta, The New Yorker
Was Eric Schmidt pushed or did he jump? Both. According to close advisors, the Google C.E.O. was upset a year ago when co-founder Larry Page sided with his founding partner, Sergey Brin, to withdraw censored searches from China. Schmidt did not hide his belief that Google should stay in the world's largest consumer marketplace. It was an indication of the nature of the relationship Schmidt had with the founders that he—as Brian Cashman of the Yankees did this week—acknowledged that the decision was made above his head. He often joked that he provided "adult supervision," and was never shy about interrupting the founders at meetings to crystallize a point. In the eleven interviews I conducted with him for my book on Google, he freely told anecdotes about the founders, sometimes making gentle fun of them, never seeming to look over his shoulder. Yet he always made clear that they were "geniuses" and he, in effect, was their manager. After a bumpy first couple of years after he joined Google as C.E.O. in 2001, they had developed a remarkable relationship. But also a weird one. How many successful organizations have a troika making decisions? Schmidt, according to associates, lost some energy and focus after losing the China decision. At the same time, Google was becoming defensive. All of their social-network efforts had faltered. Facebook had replaced them as the hot tech company, the place vital engineers wanted to work. Complaints about Google bureaucracy intensified. Governments around the world were lobbing grenades at Google over privacy, copyright, and size issues. The "don't be evil" brand was getting tarnished, and the founders were restive. Schmidt started to think of departing. Nudged by a board-member friend and an outside advisor that he had to re-energize himself, he decided after Labor Day that he could reboot.
Continue here: News Desk: Why Is Eric Schmidt Stepping Down at Google? : The New Yorker.
by ilene - October 14th, 2010 6:49 pm
Courtesy of Reggie Middleton
Bloomberg reports: Google Profit Beats Estimates as Companies Boost Ad Spending; Shares Climb
Oct. 14 (Bloomberg) — Google Inc., owner of the world's most popular search engine, said third-quarter profit increased as businesses spent more on advertising to attract online consumers. The shares jumped in after-hours trading.
Net income rose 32 percent to $2.17 billion, or $6.72 a share, from $1.64 billion, or $5.13, a year earlier, Google said on its website. Profit excluding some items was $7.64 a share, exceeding the $6.68 average of estimates compiled by Bloomberg.
Google is benefitting from increased spending on search- based ads as it pursues opportunities in mobile communications and display advertising. Online spending is expected to account for 15 percent of total U.S. advertising this year, up from 12 percent in 2008, according to EMarketer Inc. in New York.
"The underlying strength in the core search business basically means advertisers are spending healthily on search," said Clayton Moran, an analyst at Benchmark Co. in Boca Raton, Florida, who recommends buying the shares. "They beat on the top line and also on the bottom line."
Google, based in Mountain View, California, climbed as much as 9.6 percent in late trading to $592.82. It closed at $540.93 at 4 p.m. on the Nasdaq Stock Market. The shares have dropped 13 percent this year.
Excluding revenue passed on to partner sites, sales were $5.48 billion, topping analysts' average estimate of $5.26 billion.
…
Display, Mobile
Google is seeking new revenue streams, including searches on mobile phones. Its Android software has surged in popularity among consumers, overtaking Research In Motion Ltd.'s BlackBerry to become the top smartphone operating system in the U.S. in the second quarter, according to research firm Gartner Inc.
Display advertising at Google is growing as its YouTube video-watching service attracts more marketers. The company said in May it had boosted the number of display advertisers 10-fold on YouTube.
"Our newer businesses — particularly display and mobile — continued to show significant momentum," Chief Executive Officer Eric Schmidt said in a…

by ilene - August 21st, 2009 4:47 pm
Courtesy of Andy Kessler
Earlier this month, Apple rejected an application for the iPhone called Google Voice. The uproar set off a chain of events—Google's CEO Eric Schmidt resigning from Apple's board, and the Federal Communications Commission (FCC) investigating wireless open access and handset exclusivity—that may finally end the 135-year-old Alexander Graham Bell era. It's about time.
With Google Voice, you have one Google phone number that callers use to reach you, and you pick up whichever phone—office, home or cellular—rings. You can screen calls, listen in before answering, record calls, read transcripts of your voicemails, and do free conference calls. Domestic calls and texting are free, and international calls to Europe are two cents a minute. In other words, a unified voice system, something a real phone company should have offered years ago.
Apple has an exclusive deal with AT&T in the U.S., stirring up rumors that AT&T was the one behind Apple rejecting Google Voice. How could AT&T not object? AT&T clings to the old business of charging for voice calls in minutes. It takes not much more than 10 kilobits per second of data to handle voice. In a world of megabit per-second connections, that's nothing—hence Google's proposal to offer voice calls for no cost and heap on features galore.
What this episode really uncovers is that AT&T is dying. AT&T is dragging down the rest of us by overcharging us for voice calls and stifling innovation in a mobile data market critical to the U.S. economy.
For the latest quarter, AT&T reported local voice revenue down 12%, long distance down 15%. With customers unplugging home phones and using flat-rate Internet services for long-distance calls (again, voice is just data), AT&T's wireline operating income is down 36%. Even in the wireless segment, which grew 10% overall, per-customer voice revenue is down 7%.
Wireless data service is AT&T's only bright spot, up a whopping 26% per customer. How so? As any parent of teenagers knows, text messages are 20 cents each, or $5,000 per megabyte. After the first month and a $320 bill, we all pony up $10 a month for unlimited texting plans. Same for Internet access. With my iPhone, I pay $30 a month for unlimited data service (actually, one gigabyte per month). Is it worth that? The à la carte price for…

by ilene - August 4th, 2009 12:30 am
In a shockingly unsurprising move, Google CEO Eric Schmidt resigned from Apple Inc.'s board of directors today. This was inevitable, since both companies are staking their future growth on the explosion in mobile computing. So why did it take so long?
Three years ago, the mobile horizon looked very different from how it has turned out. Google was working on Android, its open-source-ish operating system for cellular phones. Its strategy: Let a million mobile phones blossom! So long as Google products — search, maps, documents — ran on them, Google would win, since Google ads would, presumably, continue to flow. Google would be baked into Android, of course, but it would also be on BlackBerrys and Nokias and Windows Mobile phones. And when the first iPhone went on sale two summers ago, Google apps, including YouTube integration, were core to the experience. (Schmidt even joined Jobs onstage when the first iPhone was announced.) (See the best iPhone applications.)
In fact, when that first phone launched, most people believed that the apps it would run would be retooled Web apps — you'd visit a New York Times mobile website that was optimized for the iPhone's browser, for instance. (One popular theory advanced by Apple insiders is that Steve Jobs himself was against an Apple apps play for a long time and only came around to the notion late in the iPhone's development.) Look at the lip service Apple itself paid to the "Web 2.0" integration — developing for the iPhone would be as open and easy as creating websites!
But a funny thing happened on the way to the App Store: native apps took off, probably beyond anyone's wildest expectations. Given a choice between using the browser and using native apps, for most iPhone users there was no choice. Native apps won, hands down. With more than 65,000 apps available for the iPhone today, some pundits speculate that apps use, rather than Web use, will be where all the action is within a decade.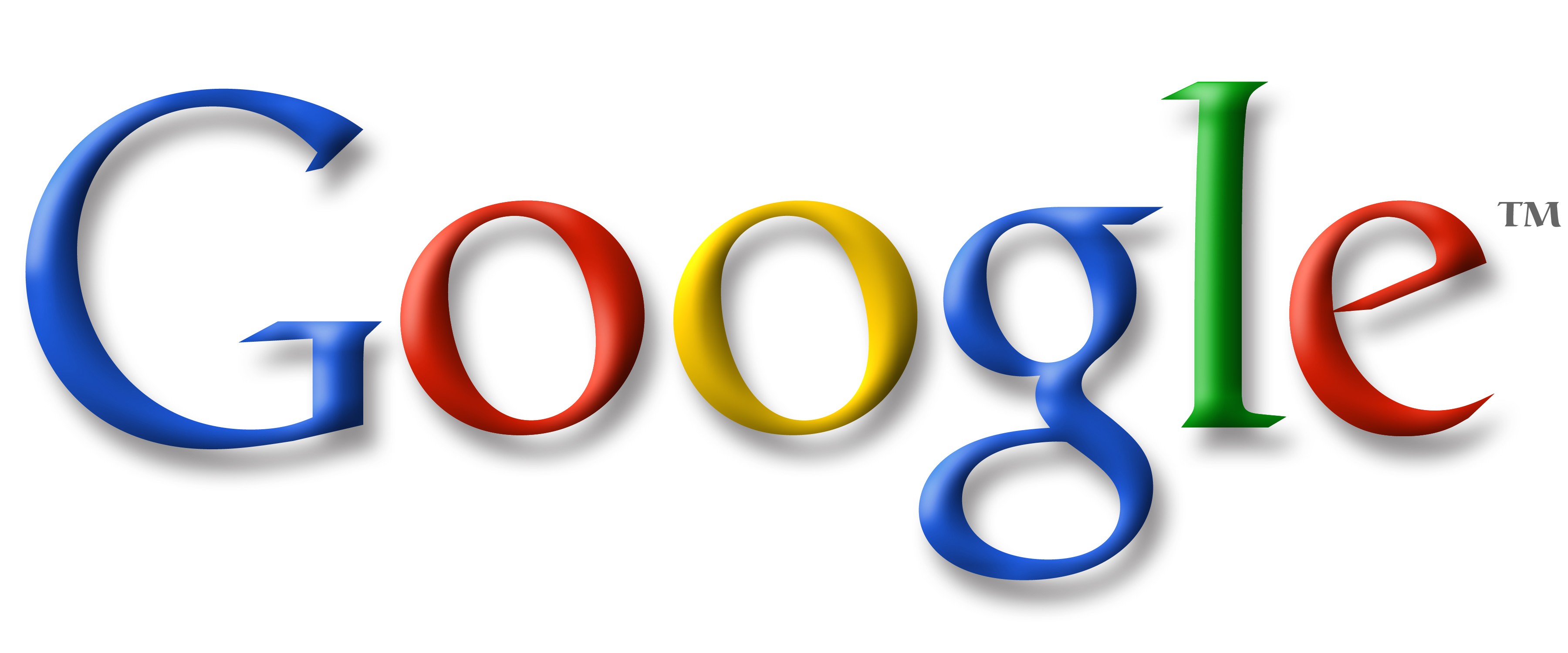 That threatens to marginalize Google, limiting its growth. The mobile world is becoming bifurcated: On one side sits the Google-dominated, browser-based Web and its related Web apps. On the other sits native applications that you download to the iPhone (and other…