Posts Tagged 'K street'
by ilene - January 6th, 2010 12:50 pm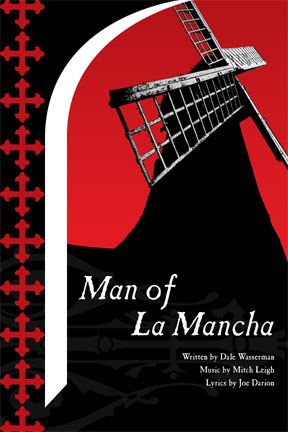 Courtesy of The Pragmatic Capitalist
Deep thoughts on 2010 from PIMCO's bond guru:
Quixotic journeys often make for great literature, but by definition are rarely productive. I am, after all, referring to windmills here – not their 21st century creation, but their 17th century chasing. Futility, not productivity, was the ultimate fate of Cervantes' man from La Mancha. So it is with hesitation, although quixotic obsession, that I plunge headlong into a discussion of American politics, healthcare legislation, resultant budget deficits and – finally – their potential effect on financial markets. There will be windmills aplenty in the next few pages and not much good can come of these opinions or my tilting in their direction. Still, I mount my steed, lance in hand, and ride forward.

Question: What has become of the American nation? Conceived with the vision of liberty and justice for all, we have descended in the clutches of corporate and other special interests to a second world state defined by K Street instead of Independence Square. Our government doesn't work anymore, or perhaps more accurately, when it does, it works for special interests and not the American people. Washington consistently stoops to legislate 10,000-page perversions of healthcare, regulatory reform, defense, and budgetary mandates overflowing with earmarks that serve a monied minority as opposed to an all-too-silent majority. You don't have to be Don Quixote to believe that legislators – and Presidents – often do not work for the benefit of their constituents: A recent NBC News/Wall Street Journal poll reported that over 65% of Americans trust their government to do the right thing "only some of the time" and a stunning 19% said "never." What most politicians apparently are working for is to perpetuate their power – first via district gerrymandering, and then second by around-the-clock campaigning financed by special interest groups. If, by chance, they're ever voted out of office, they have a home just down the street – at K Street – with six-figure incomes as a starting wage.

What amazes me most of all is that politicians can be bought so cheaply. Public records show that combined labor, insurance, big pharma and related corporate interests spent just under $500 million last year on healthcare lobbying (not much of which went to politicians) for what is likely to be
…

by ilene - December 23rd, 2009 3:39 pm
Courtesy of Joshua M Brown, The Reformed Broker
As the average US citizen drags his wounded semi-corpse of a body across 2009′s finish line, it is heartwarming and life-affirming to know that the bloodsucking lobbyists are raking it in like never before down in Washington D.C.
From Politico via the CATO Institute:
K Street is raking it in.

Washington's influence industry is on track to shatter last year's record $3.3 billion spent to lobby Congress and the rest of the federal government — and that's with a down economy and about 1,500 fewer registered lobbyists in town, according to data collected by the Center for Responsive Politics.
One giddy veteran lobbyist exclaims, "It is the most active time that I have ever seen in the advocacy business — from 1973 on." The "advocacy business"…lol, that's like "efficiency expert" or "downsizing consultant". Gross.
With every new social program, bailout, industry overhaul, regulatory takeover and bureacracy's birth, the influence peddlers see another opportunity to move and place their chips as though they're at a roulette table in hell.
It'll be Kristmas on K Street for the foreseeable future. In the words of David Boaz, "If you put out a picnic, you're going to get ants."
Sources:
Lobbyists On Pace For a Record Year (Politico)
http://www.cato-at-liberty.org/2009/12/23/boom-time-on-k-street/