Posts Tagged 'marginally attached to the labor force'
by ilene - September 27th, 2009 12:55 pm
Here's a worrisome essay by Charles Hugh Smith on the future trend in employment, supported by numbers and logic. Makes you wonder how green shoots can be sustained in this environment. - Ilene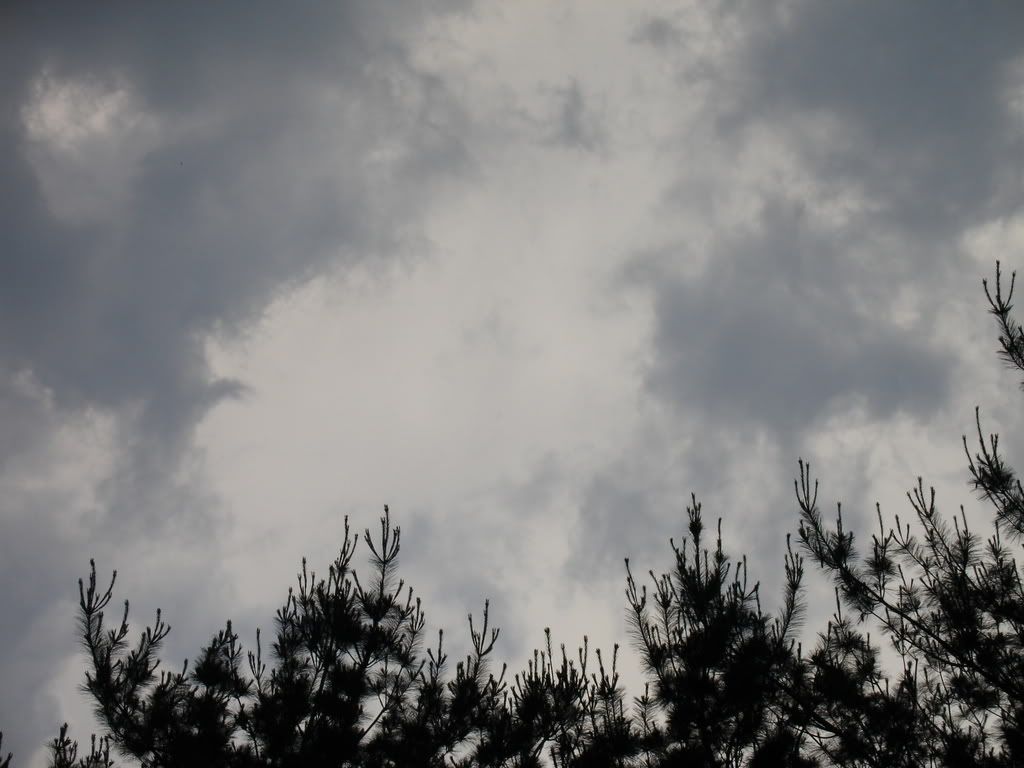 Courtesy of Charles Hugh Smith's Of Two Minds

Officially, 14.9 million Americans are unemployed. That number will double.
The number of people who are unemployed is almost unimaginable: 15 million. According to the Bureau of Labor Statistic's August 2009 Employment Situation Report, 14.9 million persons are unemployed, 9.1 million are "working part time for economic reasons," and 2.3 million are "marginally attached to the labor force," i.e. they wanted a job but have not actively looked for a job in the past four weeks.
That totals 26.3 million people unemployed or under-employed. In January of this year, the Standard Issue Financial Punditry (SIFP) was parroting "official estimates" that the economy would lose 2 million jobs during this recession. I dismantled that absurd fantasy with an analysis of the employment situation which concluded that 21 million jobs lost is actually an optimistic guesstimate compared to what could transpire in the years ahead--a gradual evaporation of 30-35 million jobs. Sadly, the current numbers fall into the range that I suggested was realistic. (The End of (Paying) Work, January 21, 2009)
We need to understand the dynamics behind the unemployment numbers.
1. Some unemployment is normal; people lose a job or quit and then find another one, usually within six months--at least in times of prosperity. So even in prosperity, 5 to 6 million people are "between jobs" and thus officially unemployed while they draw unemployment benefits.
Thus at least 5 million of the 15 million currently unemployed are "baseline" unemployed, the normal shifting and adjusting of thousands of enterprises and 137 million workers (the size of the civilian workforce as of December 2008).
So while the "official" estimate was 2 million people would lose their jobs due to recession, the actual number is already 10 million. At least 2.3 million have given up looking and 9 million more have had their hours slashed. Note to Ministry of Propaganda: you really need to align slightly with reality or you lose all credibility.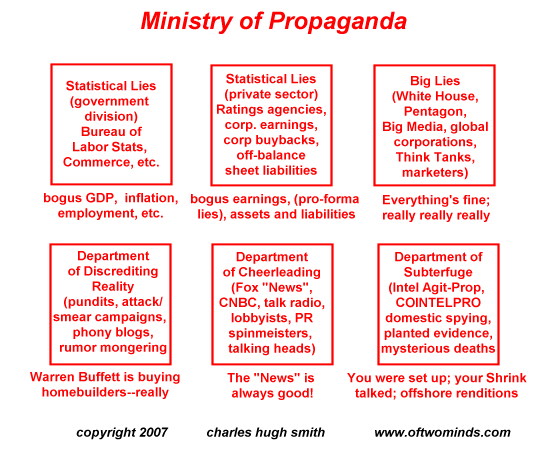 2. The BLS estimates the number of jobs created by the "birth" of new small businesses which it assumes are flying beneath…