Posts Tagged 'RDWR'
by phil - July 8th, 2011 4:16 pm
Today's tickers: ADM, TRW, RDWR & BPAX
ADM - Archer-Daniels-Midland Co. – Warren Buffet's comments that Archer-Daniels-Midland is the "kind of company we look at" in regards to hunting for acquisition candidates fueled heavier than normal activity in ADM options, bumped its shares up as much as 1.8% and pushed options implied volatility up 20.7% to 30.82% today. In an interview on Bloomberg Television this morning, Buffet also cited General Dynamics and Exelon Corp. as attractive, but options on those names remain relatively quiet. Shares in Archer-Daniels-Midland, one of the world's largest processors of corn, wheat, cocoa and other feedstuffs, are up 1.00% at $30.75 just before 1:00 pm on the East Coast. ADM call volume jumped, with calls changing hands roughly 6 times on the stock for each single put option in play. Much of the put activity, though light in comparison to interest in calls, appears to be the work of bullish players selling the contracts to harvest available premium. Investors positioning for shares to extend gains scooped up out-of-the-money calls across several expiries. Call volume is heaviest out at the September $31 strike where more than 14,000 contracts changed hands against 3,476 previously existing open positions. While roughly half of the calls traded to the middle of the market, it looks like at least 5,400 of the contracts were purchased for an average premium of $1.13 a-pop. Call buyers profit if shares in ADM rally another 4.5% to surpass the average breakeven price of $32.13 by September expiration. Nearer-term optimists purchased August $32 and $33 strike calls for premiums of $0.57 and $0.28, respectively. These investors make money if shares climb around 6.0% and 8.2% by expiration next month. Fourth-quarter earnings from ADM are expected to hit the stands on August 2 ahead of the opening bell.…

by Sabrient - March 18th, 2011 4:01 pm
By Scott at Sabrient and Ilene at Phil's Stock World

My heater's broke and I'm so tired
I need some fuel to build a fire (actually need something that cools heat down)
The girl next door (Tokyo), her lights are out, yeah
The landlord's gone, I'm down and out
It's cold gin (option) time again
You know it'll always win – KISS
The tragic developments in Japan took center stage this past week and our hearts go out to everyone in Japan, and everyone who is touched by this catastrophic event.
Prior to the earthquake and tsunami, the VIRTUAL Dark Horse Hedge virtual portfolio was positioned with a 70% Long / 30% Short tilt. We are now considering moving to a 50% / 50% balance. We will most likely do that, assuming no material change in the world events, by adding to our short positions next week. In the meantime, we have two option positions which are expiring today and we wanted to add to the review we began last week. (Click here for our first four long positions reviewed a week ago.)
Options Expiration:
Radware Ltd (RDWR): On November 11, 2010 we added Radware (RDWR) to the virtual portfolio using Phil's Buy/Write strategy. At that time RDWR was trading at $33.39 and we added half the shares we wanted (100) and sold the March $35 2011 call and March $35 2011 put to complete the buy/write. On December 7, 2010 when the stock traded up to $40, we rolled the call out to the Jan $35 2012 call, which we sold for $9. We kept the March $35 2011 put we had already sold for $5.10. The put (as 65-70% of options do) will expire worthless today yielding a $5.10 profit. At this time, we believe it is prudent to hold the shares, currently trading at $35.56, and the Jan $35 2012 call.
Xyratex (XRTX): On December 20, 2010 we added Xyratex (XRTX) using the buy/write strategy and acquiring half the shares we wanted exposure to and selling March $15 calls and puts for a net $3.60. XRTX is trading at $11.14 today on expiration day, so the call side will expire worthless ($1.80 profit) and the puts will be exercised – the
…

by ilene - December 6th, 2010 11:58 pm
By Scott and Ilene at Dark Horse Hedge – Super Rad, RDWR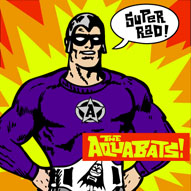 All systems go
Soon the world will know
The fury of attack
Feel the wrath of
The super rad super rad super rad
Su-per Rad! – Aquabats
Scott came up with this song; it's hard to believe, but he managed to find a song to fit the post "Super Rad" and I won't say anything about "Super Bad," I'll leave that up to you. More from Scott…
We are feeling pretty super about Radware Technology (RDWR) after a 21% surge on Monday to $39.77. The virtual Dark Horse Hedge (DHH) portfolio bought 100 shares of RDWR on November 11, 2010 at $33.39. Using Phil's Buy/Write strategy, DHH sold 1 March 2011 $35 Call for $3.30 and 1 March 2011 Put $5.10, taking in a total of $8.40.
One strategy at this point would be to sit still and keep the $8.40 option premium, and let the shares be called away at $35 for an additional $1.61 profit (total profit $8.40 plus $1.61 = $10.01) But at DHH we "feel the wrath of the Super Rad" and would like to potentially enhance our return on RDWR given the suggested buyout price of $47. Our virtual DHH portfolio will buy back the Mar 2011 $35 Call at the open, Tuesday, December 7, 2010 (at approximately $6.75) and sell the Jan 2012 $35 calls (approximately $9.25). The added time element will be moot in a buyout as all positions would be settled at the time of acquisition. The Put should expire worthless in this scenario so there is no need to do anything with it. There is a rumor that HP may also be interested in acquiring RDWR which could cause a bidding war with Riverbend, if those rumors are indeed true.
Buy (back) RDWR Mar $35 call at the open, Tuesday, December 7, 2010
Sell RDWR Jan 2012 $35 call at the open, Tuesday, December 7, 2010