Posts Tagged 'regulatory capitalism'
by ilene - September 1st, 2009 2:34 pm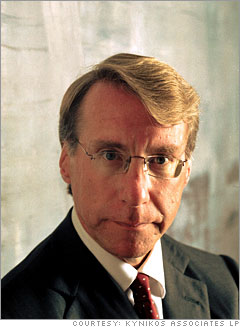 Courtesy of Edward Harrison at Credit Writedowns
Evidence is now surfacing that Timothy Geithner and Gordon Brown were among policymakers warned in April 2007 of an impending financial crisis. Famed fund manager and shortseller Jim Chanos met with the policy makers at the time, along with several other hedgies during the G-8 Summit in Washington, D.C.
Their worry: an impending financial crisis. Recalling the events, here's what Chanos has to say.
Jim Chanos: Well, there was a lot of sort of – you have to keep in mind this was Sunday afternoon. You're at the end of the conference. But I think we were seen probably as much as an annoyance as anything else from people who wanted to catch a plane or get home.

But there was some uncomfortable paper shuffling. There was sort of, you know, that looking at the ceiling across the table. There was a bit of eye rolling. There's no doubt about that.

And at the end of my talk the fellow running the meeting asked if there was any questions. There were literally no questions and at that point the Chair of the meeting said, "Well, that's all very interesting and now what do you think about insurance."

And it was just that complete realization that we've got – it just didn't sink in, the import was not grasped, certainly by the Chair, that they were gonna move on to the next item on the agenda with nary a bit of discussion.

And then shortly after the meeting ended, a few hours later, there were two central bankers, both EU central bankers who came up to me and with their assistants and we exchanged contact information, and both said they thought that my presentation was very interesting and if I had anything additional please send it to them, and to keep in touch and blah, blah, blah.

And that was sort of it. I was thanked by the U.S. delegation and we went on our way. And both Paul Singer and I left the room sort of incredulous that the presentation…really elicited no official questions or comments.
It sort of reminds one of the famous intelligence memo declaring "Bin Laden Determined to Strike in U.S."
More here. If you're really interested in this story, the …