Posts Tagged 'small banks'
by ilene - June 17th, 2010 11:48 pm
Courtesy of Mish
Six hundred small banks still hold $130 billion in unpaid TARP payments with taxpayers on the hook. Records show Over 90 Banks Miss their May TARP Payment.
Statistics, compiled by SNL Financial from U.S. Treasury data, showed 91 banks and thrifts skipped the May dividend payment under the Troubled Asset Relief Program, or TARP. It was the first missed payment for 23 of the banks; for the others, it was at least their second miss.

The number of banks missing their TARP payments rose for the third straight quarter. In February, 74 banks deferred their payments; 55 deferred last November. SNL Financial's analysis found 20 banks have missed four or more payments since the program began in 2008, while eight banks have missed five payments.

While many of the largest U.S. banks easily repaid billions in TARP aid, more than 600 smaller banks still hold $130 billion from the program, created at the height of the financial crisis.
Most of the banks failing to make TARP payments are bankruptcy candidates.
Top 10 Sovereign Debt Default Risks
Inquiring minds might also be interested in a slideshow of Government Debt Issuers Most Likely to Default.
Minus the slide images here are the results.
1. Argentina – CPD: 50.14% – Mid Spread: 1081.14
2. Venezuela – CPD: 49.76% – Mid Spread: 1013.78
3. Ukraine – CPD: 44.12% – Mid Spread: 884.91
4. Pakistan – CPD: 42.17% – Mid Spread: 803.20
5. Dubai, UAE – CPD: 32.46% – Mid Spread: 572.92
6. Republic of Latvia – CPD: 29.13% – Mid Spread: 513.31
7. Iraq – CPD: 28.25% – Mid Spread: 475.97
8. Iceland – CPD: 27.03% – Mid Spread: 476.34
9. Greece – CPD: 24.92% – Mid Spread: 341.54
10. Dominican Republic – CPD: 23.37% – Mid Spread: 375.00
From the article: "The countries are ranked by their cumulative probability of default (CPD), which gives the market's assessment of an issuer's likelihood of default over the life of a CDS contract."
Those numbers are from March as ranked by CMA. Greece is certainly higher now.
New "Merle Hazard" Song – "Legal Tender"
"Legal Tender" is an original lyric by Merle Hazard and…

by ilene - November 18th, 2009 8:34 pm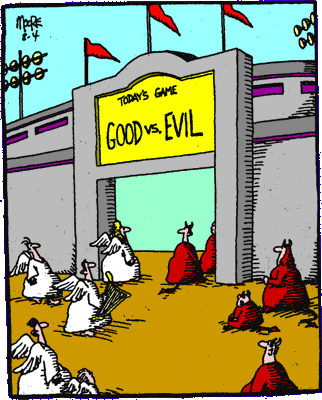 Courtesy of Edward Harrison at Credit Writedowns
After a huge fall off in credit consistent with the fall in nominal GDP, we are seeing credit stabilise at a lower level. Debt to GDP ratios may not be lower, but as GDP is lower, so too is credit in the system. Yet there is a large difference between the haves and the have-nots, largely due to a difference in which banks received government largesse and which did not.
Bank analyst Don Coxe puts this in perspective for us:
A sustained U.S. economic recovery is unlikely until all banks, and not just the big institutions bailed out with government funds, start to recover from the effects of the financial crisis, according to longtime investment strategist Don Coxe.

Many banks that got funding from the government have seen their shares soar, while smaller, regional banks have not.

That's a sign that investors believe the smaller banks are less well placed to participate in, and contribute to, the economic recovery, said the chairman of Coxe Advisors LLC in Chicago, who advises clients of the BMO Financial Group.
Think big banks – big business, small banks-smaller business. In effect, the credit flow for large multinationals is now back to normal. However, like consumers, small and medium-sized enterprises (SMEs) are finding a tougher reception. Revolving credit lines are being cut and loans are harder to come by (one reason Warren Buffett and Goldman Sachs are stepping into this space in this crucial holiday season).
This is a case of supply and demand constraints. One the one hand, credit supply is constrained because regional financials are loaded down with bad debts and have not received the same measure of bailout money that big banks have. On the other hand, SMEs are having to downsize and are demanding less credit.
"The thousands of regional U.S. banks on which an economic recovery depends have not participated in the sudden explosion of trading profits" of the biggest five U.S. banks, he said.

The state aid granted to large banks during the financial crisis has convinced investors the government will step in again in future to save the behemoths if needed. That has helped pull share prices back up from the 12-year lows hit in March.

By
…

by ilene - June 27th, 2009 11:18 pm
Courtesy of Tom Lindmark at BUT THEN WHAT
With all the hoopla this week about the big banks repaying their TARP loans you would tend to think that the program is, if not winding down, then in a collect the interest and wait for repayment mode. If that's the case, they you're thinking if wrong.
The WSJ reports that the Treasury is busier than ever dolling out money to banks. This time they aren't shoveling it out the door in chunks of billions of dollars, rather they're spooning it out to the nation's community banks.
In contrast to Wall Street firms like J.P. Morgan Chase & Co., Goldman Sachs Group Inc. and American Express Co. that returned $68.25 billion in one day this month to escape TARP and all the strings that were attached, a steady stream of small banks still is lining up for government money.

Since May 31, 20 small banks have received a total of $164.1 million in taxpayer-funded capital, according to the Treasury's latest available figures. Half of those banks got the money in the same week that 10 big financial institutions gave theirs back.

Analysts see no end in sight to the trend. The recession and borrowers are squeezing most of the 8,200 federally insured commercial banks and savings institutions in the U.S., so even a dollop of TARP funds could make a difference. Some banks are turning to the government to fill a void left by investors who are leery about pouring money into the sector, despite the rebound by bank stocks since early March.

Meanwhile, the rules and stigma of TARP that turned some executives such as J.P. Morgan Chairman and CEO James Dimon against the program are irrelevant to small institutions.

Their employees usually don't fly on corporate jets or collect hefty bonuses that trigger outrage from taxpayers, customers and Congress. And curbs on dividend payments are a modest price to pay for greater assurance that the banks can plow ahead with their core mission to gather local deposits, lend them nearby and support local charities, some recent TARP recipients said.
Maybe I'm missing the point, but TARP always seemed to me to have evolved into a program to recapitalize big banks, in essence to create the fiction that they were properly capitalized and hope that the banks would be able to repay the funds through earnings and a benevolent…