Posts Tagged 'stores'
by ilene - November 17th, 2010 4:02 pm
Courtesy of Charles Hugh Smith, Of Two Minds
Commercial real estate is in a structural cliff-dive, currently in slow-motion but soon to gather momentum.
With all the hub-bub about the foreclosure crisis in residential real estate, commercial real estate (CRE) has fallen off the radar screen of crises. Don't worry, it's still careening off the cliff; the fall is just in slow motion.
No need for a fancy report to see the signs of decay in CRE. Signs of the ongoing CRE meltdown are everywhere--empty storefronts, mall shops and vacant office complexes abound.
The causes are all too familiar: lending standards went out the window, banks loaned too much, buyers paid too much, lousy deals were avidly securitized, cash flow projections entered Fantasyland and unhealthy speculation fed widespread fraud.
Since boom-and-bust cycles of overbuilding and retrenchment are endemic to commercial real estate, it's tempting to view this as just another post-expansion trough. Since prices have already slipped a staggering 40% from the 2006 peak, those calling this the bottom of the current cycle have some history on their side.
But beneath what appears to be a standard-issue retrenchment--a glut of inventory to work through, lenders avoiding risk instead of embracing it, and so on--structural changes in the U.S. economy are changing the CRE landscape for good--and not in a positive direction.
A long-term structural decline in CRE is not just a real estate industry concern. With some $1.7 trillion in CRE loans needing to be refinanced in the next few years, a continuing decline in CRE values could push the still-fragile banking system into a new crisis and the economy back into recession as early as next year.
The extremes reached in the boom were certainly epic: investors paid $800,000 per resort hotel room and over $500 per square foot for Class A office space, numbers which no terrestrial cash flow could possibly justify. Retail centers sprouted alongside every new exurb subdivision.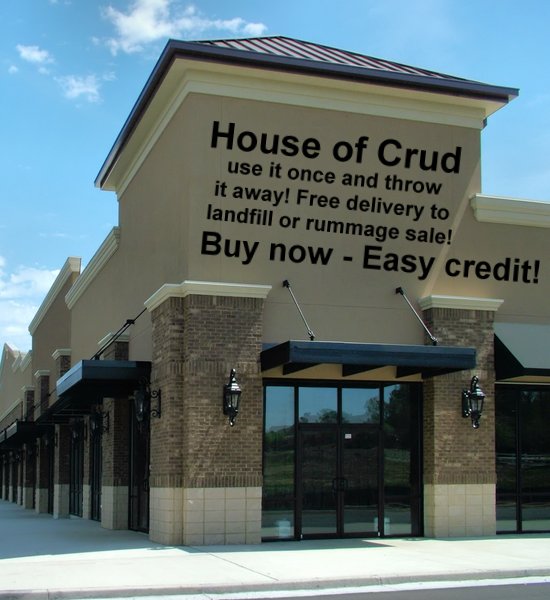 By this logic, an unprecedented boom requires an equally unprecedented bust to work through the excesses in price, debt and risk. So far so good, but there is an anecdotal body of evidence which suggests that profound systemic changes are taking place in the U.S. economy which will structurally reduce the demand for commercial real estate--not for a few years, but permanently.
1. A significant portion of CRE…