Archive for 2007
by OptionSage - April 29th, 2007 5:30 pm
Options Sage submits:
Before we kick-off on part III of our Smart Virtual Portfolio Management trilogy, let's see why it is even more important than ever to employ intelligent virtual portfolio management:
Bizarro World
Bizarro World has arrived! Phil summed up Bizarro World with these words "a drop in Asian markets doesn't bother us and a collapsing US economy doesn't bother Asia".
Is the collapsing US Dollar worrying anybody?!?! Should we really care that the dollar is so low?
1 Euro buys almost $1.36

1 Pound Sterling buys $2.00

1 Aussie Dollar buys almost $0.84

1 Swiss Franc buys almost $0.83
Perhaps not…at least the Europeans seem happy for the moment… I knew the dollar was really weak when my European friends decided it was cheaper to fly from Heathrow to JFK, stay for a weekend, shop each day and return home rather than simply get the bus into the city center and buy holiday presents in Euros!
At what point does this become a real concern? Perhaps when 1 Euro is worth $1.50! While it might seem from the European perspective that this would mean even cheaper vacations to the US and even cheaper presents to bring back home, European exporters may experience a drawback as they run into a rising wall of resistance as the unattractive currency conversion tightens the belt on demand for their goods.
Maybe we shouldn't care at all when we can put our money in Google…I am sure everybody read Phil's excellent article but for emphasis let's just highlight the quarter's earnings one more time: 1 BILLION Dollars! How the stock closed Friday at only $482.48 I just don't know but any creative hedge fund managers out there who do know are encouraged to drop me a line!
by phil - April 29th, 2007 3:05 pm
Well that was a pretty good week!
Thanks to BIDU and Google our $10,000 Virtual Portfolio is now worth $17,051 just 34 days after we opened it. While you could say this was, to some extent, just fortunate timing – we did make a lot of really good adjustments to get to where we are today!
The 95 remaining open positions in our Short-Term Porfolo have an average open gain of 115% but the more important gain on cash is 29% and we closed 53 positions this week with an average gain of 121%, our best of the year so far. Because we sold a lot of positions the gain on cash was over 100% as well, which means we deployed no additional capital to make our 121% return - this is why you MUST use a broker that lets you do spreads, it is a night and day difference in your risk management.
Ironically we didn't sell positions (for the most part) against our Long-Term Virtual Portfolio as we saw this rally coming a mile away and our average open gain in that virtual portfolio is now 160% on 46 open positions but my trigger finger is very itchy on that side as 28 positions remain uncovered.
Even our pokey 18 position Stock Virtual Portfolio has gained an average of 19% on 60 average days open so I would have to say that we were just very lucky to happen to be very bullish this month – but I'll take being lucky over being good, we can always work on being good later!
Our special (and temporary) Google Virtual Portfolio had 22 positions that were open an average of 11 days and have returned 96% so far with just 8 plays remaining open. That spreadsheet will be available along with the others on the members site today and anyone who doubts the rule "ALWAYS sell into the initial excitement," should compare the value of what we got out of on the 20th vs. what some of the open contracts are worth now.
I'm not going to bore you nice people reviewing how right I was about the markets – obviously you don't generate these kinds of returns being wrong – and I'm a lot more concerned with protecting the positions we…

by phil - April 27th, 2007 5:03 pm
BIDU – what a Jackpot – $23 for the June $105s and just $22 for the May $105s – I was worried we'd get 0 on the spread. If you are still in the $105s, rather than sell the ones you have you can sell the $115s, which carry a pretty good premium and should give you a good cushion but I'm happy to take the cash.
MSFT – I'm pretty disappointed with the double but we'll take it! Selling the $30s for no less than .80 (hoping for a bounce here) is a good idea over the weekend and I'll buy them back for $1 on mo. XXX
Rally on expected Fed easing – economy is down but not out and housing was 85% of the problem with the other big hit coming from less governement spending, not really a bad thing!
SNDK moving up on the loss. I'm holding off on buying out my caller for now.
QCOM is an accumulate here, sell-off for them seems unwarranted. I'm willing to go with the current $45s at .95, the May $95s are $1.70 so you're getting you money's worth with 3 weeks to go.
CME suddenly woke up! $530s as a dangerous momentum play for $12
CME – will be selling the $540s for $8 if it crosses down below $526 against $530s, that will put time on my side for the weekend.
BRCM is on the 5% rule, until they break $33.50 this is not a bounce. If they can't crack that they are likely to head to a new LOD
CMI – what is up with this market? We knew days ago they were going to beat and look at the gain today! That's just too much, I'm going with the $100 puts as a mo play XXX…

by phil - April 27th, 2007 9:24 am
It's all about the GDP today and the whisper number is a miss of what now seems to be a 1.9% average estimate (down from 2.5% last Q). I'm not quite sure how we get a GDP miss with 68% of the S&P 500 beating estimates but it sure is spooking foreign investors this morning.
[8:30 update: It's a big miss! 1.3% and inflation is up - Stagflation Rules!]
Asia dropped 1% today, finishing down a point for the week after 2 really nice days. They were down 2% on Wednesday so it's not awful but there was a lot of nervous profit taking ahead of China's week-long market holiday. The BOJ held rates steady but warned of future increases, sending chills up the spines of carry traders. Japan's 2.1% GDP growth is up from zero, so that's pretty impressive and the Japanese are worried about the lack of inflation after their decade-long deflationary cycle. "The economy is likely to continue its sustained expansion with a virtuous circle of production, income, and spending in place," the central bank said in the report.
Mazda earnings jumped 24%, led by strong North American sales in SUV and compact cars and I mentioned Matsushita's 41% gain yesterday. PC sales are booming at Acer, the world's #3 computer company, which bodes well for our HPQ calls. The dark spot on Asian earnings was NTT DoCoMo as Japan's biggest cell phone carrier posted a 25% drop in income as they fight to keep market share.
European markets were weak ahead of our GDP and the numbers I'm seeing are unlikely to help but watch what happens next week when there is nowhere else for money to go. Japan is closed Monday, Thursday and Friday and China is only open on Monday and there are fears that Chinese officials may take advantage of the holiday to announce Central Bank tightening while the markets have time to digest it.
Commodity prices are coming under pressure in Europe as regulators there are beginning to fine de facto commodity cartels for price fixing. This is coming at the same time as Democrats here are calling for excess profit taxes, well timed in the face of another round of record oil company earnings.
We will be THRILLED to hold 13,000 today – as I said, next week there really won't be…

by phil - April 26th, 2007 11:30 pm
There are so many mergers and acquisitions they can't even wait until Monday anymore.
Now KKR and GS are buying stereo maker HAR in what I consider a real vote of confidence in the US consumer as they pay a 20% premium for the company, which also makes JBL and Infinity speakers.
I find the timing interesting as Matsushita (Panasonic) just announced a 41% jump in profits as cost cutting enabled them to expand the bottom line despite stiff pricing competition and the declining US dollar (which hasn't declined as much against the Yen as other currencies). Cutting costs and currency exchange has been a theme this earnings season and that's a good thing as it undercuts inflation concerns.
Microsoft pulled a gotcha on the analysts in the after hours. They didn't get us, we've been onto the scam they've been running since 3/27 when I noticed the well-timed inconsistencies in Microsoft's various press statements where I said:
"So I guess the question is: Was Steve Ballmer lying on Jan 30th, or on Feb 16th, or was the company lying yesterday or is Steve just so out of touch with something as basic as shipping and sales of the company's core product that he honestly can do a 180 on the numbers every couple of weeks?
"Let's give MSFT the benefit of the doubt and just say they are despicable market manipulators who callously move the Nasdaq on a whim, causing great economic upheaval and billions of dollars of investor losses simply to push forward their own agenda. It's not stupid at all to tank your stock while engaging in a massive buyback program, no sense in paying retail is there? UPOD is one thing but it's totally irresponsible to "play" the expectations game when your stock is the fulcrum that moves the broader markets."
It was our realization that Microsoft had been dogging their estimates that led us to making a lot of tech investments and we were in and out of a nice April MSFT play already and we just picked up those July calls yesterday, which should do quite well too! MSFT announced a 65% increase in Q3 (for them) earnings and raised guidance and earnings included a large chunk of deferred revenue…

by phil - April 26th, 2007 10:24 pm
AAPL –
Rule number 1: ALLWAYS sell into the initial excitement
Rule number 2: When in doubt sell half.
Breaking one commandment is forgivable but breking two often brings down the wrath of the markets!
AAPL – May $100s opened at $4.40 and you really should have taken $4 as any profit on a spread needs to be taken off the table ahead of earnings unless you have huge mo. If you're still holding at $3.40 (puts are .25) then you may as well watch the $100 line and get out even if we lose it or you could DD on the puts and ride the month out but with a spread you need to be thrilled to make 25% – you are lowering your risk by immediately sacrificing what would be a double so a 25% gain on the spread is a 125% gain on one side – expecting better is going to lead to disappointment.
For those of you looking to get out of AAPL on either side, try playing the spikes, we're probably going to have them in both directions today and I will be looking into working my way into a strangle, starting with an offer of $1.50 on the $100 puts and either getting the $100 calls for the same or grabbing the $105s as a mo play.
TM (5/9) – We took the loss on the $130s on Monday at $1 but now is the time to go for the $125s at $1.50 XXX.
MU – Very greedy to not take at least half at the critical $12 mark – that's a huge move since our pick. Oops, I stopped out now anyway.
MCD/all other stop questions – Don't think, set 20% of the profit stops. That means that you take the highest price paid for your contract and, if the price paid goes 20% below that you should sell at least half. 20%…

by phil - April 26th, 2007 9:46 pm
BIDU just made our day in the $10,000 Virtual Portfolio (now over $15,000). How appropriate that BIDU was the first trade we made when we initiated the virtual portfolio on 3/22!
What a difference a week makes! I was just whining about that ill-timed IBM trade and our hopeless oil puts over the weekend and I'll admit I've been trigger shy this weekend as I didn't want to risk an earnings play in the $10KP until I saw where we stood.
We've been in and out of Bidu a lot this year and we made 2 spectacular trades on it last year so it's a stock we know well, which is why we committed 2 spreads to it in our $10KP.
Kudos to HappyTrading, King of WangsWorld, who, along with BillBigD, made a great timing trade on this stock back in January. On 1/9, Happy said: "BIDU – Similar to GOOG, but, more momemtum! In with Jan 125 calls @ $2.9 (thought about it at $2.7, but, didn't act fast enough)." Two days later he hit it on the mark with: "I'm out of BIDU. 130 is high, although it might go higher; but, I watch it for other entry points."
On 1/11 I warned: "BIDU will get dragged down by China if it collapses. If the Dow was at 20,000 and Google was at $950 would you be jumping on the $1,000s? Just be careful! If you own the Feb and Mar $130s – sell them! Especially the Febs." Louis Lee called it DOA at 12:04 that day: "Divorced Bidu call at doubie, left a few as a scout… " to which Juliet made the call of the day, saying: "Should have bought BIDU puts since Cramer said last night "buy buy buy".
That was it, we lost interest in BIDU just in time, although some people insisted on playing them again around 2/14 earnings when I said: "You're all mad gamblers on BIDU though! Good luck…" and Prof concurred saying "BIDU – Staying out of this craps roll! Impossible to predict direction here." Those earnings were a disaster and on 2/15 I made a prediction for expiration and set a buy target: "I'll be surprised to see BIDU finish below $100 – too many putters going…

by phil - April 26th, 2007 8:56 am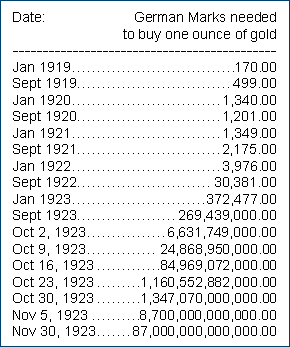 Good morning Global Markets!
It's a fine day to be a bull with Asia staging a brisk recovery and Europe getting quickly back in gear. MMM and AAPL gave mighty fine reports and are lifting the Dow and the Nasdaq in the pre-markets. Apple's profits jumped 88% – take that Google! $56Bn MMM made an extra $500M and, although it was mostly from the sale of one of their divisions, that's one of the ways global corps routinely make money so we don't really discount those gains.
The WSJ is finally catching up to what we were talking about for the past 3 months – the disconnect between the market and the economy so it must be time for me to move on before they realize 50% of this "rally" is due to the dollar's decline. Remember, 40% of the S&P 500's revenues come from overseas and we pay our service sector in declining US dollars and collect rising foreign currencies, it's a great scam while it lasts. We buy cheap goods from manufacturers who have to pay their own laborers the good stuff while we run the printing presses day and night in exchange for their hard goods – what can possibly go wrong?
I post charts like the one above to remind my readers that we need to take this rally with a huge grain of salt, even as we pursue my weekend plan to "go with the flow." A lot of the worst is already priced in but if we can move through the trough in construction and home sales without too much damage (as Europe did last year), then we may be able to keep at least a junior membership in the World Market Rally.
Asia was the life of the party today with the Nikkei (we picked up the EWJ May $14s for .60 on Monday) adding another 200 points and the Hang Seng chipping in for 130. India took a pause today but held positive at 11 after a week of leadership. The key to investing in Asia is just pick the stocks with the obvious names: China Molybdenum gained 68% in their IPO and the Industrial and Commercial Bank of China continues to fly. Gee, who'd have thought those guys would catch on. I'm waiting for the IPO of All the Tea in China,…

by phil - April 25th, 2007 11:41 pm
Looks like I picked the right week to raise my targets!
As I said yesterday, it's all about Apple earnings and this, my friends, is why we don't short the Nasdaq! The Nasdaq was the focus of our weekend discussion on the members site where I said:
"This is in line with what HappyTrading and I were discussing this weekend, what would constitute a Nasdaq breakout? While you will often hear people say "Oh that's nothing, the Nasdaq was up at 5,000 in 2000" but what they fail to remember is that it was up there for about 2 weeks (March) and quickly fell back to 4,850. In fact the entire "spike" of the dot com bubble in tech, the entire time the Nasdaq spent above 3,000, was 13 months – fom November 1999 to November of 2000."
"Since we know the Nasdaq was tech heavy and companies were getting insane valuations which dragged up the index, why do we now blame Microsoft for the madness of Pets.com or Webvan? Joe DiMaggio had a 56-game hitting streak in 1941 but he didn't play under a black cloud for not repeating it over the next 12 years of his career. So let's stop treating the aberration as the norm and consider that we are, RIGHT NOW on the verge of a major breakout of all the indices, INCLUDING THE NASDAQ."
In our modern world Tech has to be the cornerstone of any real rally and just because the Nasdaq once got a little (OK, a LOT) ahead of itself, doesn't mean it's a failed index now. 100 years from now we may not be using oil but you can be damn sure we'll be using computers. We can make diamonds now, one day gold and copper will come off a nano assembly line too. While all of that seems very Star Trek for the average investor's time horizon it was just 1967 when Dustin Hoffman was advised that the word of the future was "Plastics" in "The Graduate."
This film was seen by 100 Million people and any one of them who would have taken that advice and put $10,000 into "Plastics" in 1967 would be a millionaire today. Back around Thanksgiving weekend the word on our site was "Apple" as the company came under attack on…

by phil - April 25th, 2007 5:09 pm
Almost time for my daily TSO puts… $3.50 is a great price for the $110 puts, at $3 I won't be able to resist it. $1.50 is my magic number on the $105 puts but let's watch VLO to hold over $69 and cancel all oil puts for now.
AMZN up 20% – puts are toast but who cares!
AMZN spread – well the June puts will take care of themselves but the May June $45 calls are going to be a pain as we are too far in the money. I'm showing June $45s at $8.80 and May $45s at $8.20 and, if you can afford it (and I said when we set this up you needed to be able to) the proper move is to roll your caller to the $52.50s for $2.10.
Note that we already have a double off the .30 net we invested so this is a brand new gamble but you are effectively buying the June $45 for $6.40 and you have to actively roll your caller down (generally whenever the next level down gets a $1.50 premium) if we start to fall and up (same logic) if we continue to rise which is very tricky to manage.
You can also just take your money on the Junes and play a pullback of your caller as a mo play but he has no premium so you have no cushion but it might make the most sense if the market pulls back (Dow already got rejected).
Posted April 25, 2007 at 10:00 am | Permalink (Edit)
SU May $75s? Rather than DD you can roll to the $80s for $1.70 (you don't have to roll to the same # of contracts) or the June $75s for $1. I've got a buy in at $1.50 on the $80s but the damn thing is diving on me already!
AMZN Oct May is much easier as your caller lost his premium and you didn't. You can roll him to…