Courtesy of Minyanville, and written by Kevin A. Tuttle of Tuttle Asset Management.

Walking on hot coals is a dangerous phenomenon, but yet, even after such a horrifying beginning to 2008, individual greed levels never cease to amaze when it comes to the "possibility of missing out."
Since I penned my 2007 year-end report, discussing the "highly probable" topping of the U.S. equity markets and end to the cyclical bull run, we have witnessed a great deal of devastation in the "Four Sisters." Obviously this is neither a revelation nor an under-discussed topic by any stretch. However, I do want to bring to light another thought which I discussed in my last quarter's report – "The bounce and retest of the four-year cyclical bull market breakdown."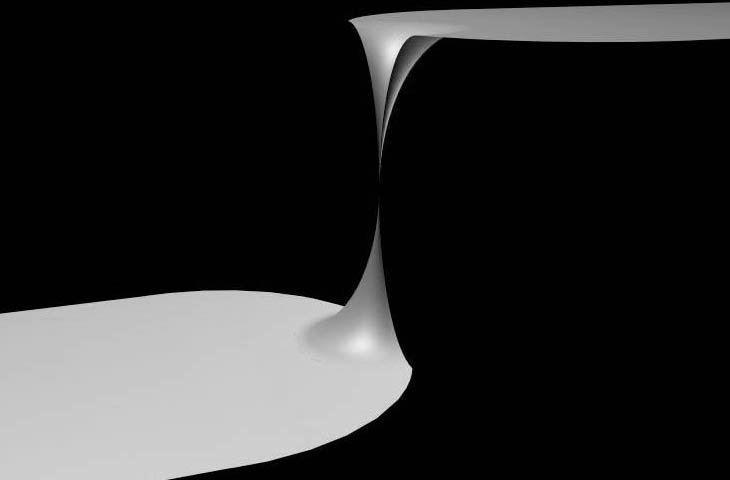 Over the years in my technical pieces readers have seen, a multitude of times, the term "Inflection Point." In short, the time is now and now is the time.
Many market pundits have been clamoring about the March lows being the market lows and "it's off to the races." Well, let me play devil's advocate for a second and assist you in making a more "informed" decision. When the SPX broke the 4-year cyclical bull market trend (which was tested nine times throughout the years), it was like a waterfall reminiscent of 2001 – except it was financials, not the Internet. Nonetheless, when devastation of this magnitude occurs it is not typically resolved overnight (or even in a month). Quite often it's actually the start of something bigger. Regardless, the tendency is to retest and confirm – which you've heard me banter about a million times.

As you can see in the 5-year weekly chart above, there is currently a light volume retest of the broken trend and a stochastic (market momentum) which is about to roll once again. But there's more.
Looking at a 2-year daily chart we can determine the SPY has come upon a massive 4-conjoining resistance levels… (The downward trend from November '07, the 200-DMA, a 50% Fibonacci retracement level and the Floors & Ceilings going back two and four years).
This note is not to scare, nor force decisions in either direction. It's merely to inform and open discussion to massive possibilities: Consumer? Where will you be in a year?

Looking ahead, please remember that if something miraculous does occur and the trend does in fact change back to bullish, there will be plenty of time to invest accordingly.
Walking on hot coals may be exciting but I'd rather have a good pair of shoes.