Courtesy of Michael Panzner of Financial Armageddon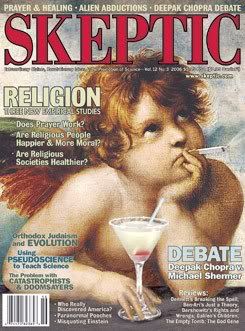 Despite the cornucopia of costly bailouts, the billions in borrowed money being scattered about like candy, the quick fixes like cash-for-clunkers, the junk-led surge in stocks and the accompanying euphoria on Wall Street, the distorted data points, and the relentless spin coming from the powers that be, most Americans simply aren't buying the so-called recovery story.
Is it because they are not paying attention? Or is it because the "little people" — as the now departed Manhattan hotelier and real-estate magnate Leona Helmsley once referred to average Joes — have their eyes wide open to the disturbing reality that still surrounds us? You know my answer, of course.
Regardless, The Dallas Morning News reports on the latest group of genuinely hard-working Americans to make their less-than-upbeat feelings known in "Survey: Most Small Business Owners Say Recession Isn't Over For Them":
Most small business owners remain cautious in their economic outlook, with more than two-thirds saying the recession is not over for them, according to this month's Discover Small Business Watch index released on Monday.
In addition, more than half of owners rate the economy as poor, up from 48 percent in August. Only 10 percent said it's excellent or good.
That's a change after three consecutive months of gains. The index fell 2.1 points to 87.7 in September from August. The latest Discover index is based on a random telephone survey of 750 U.S. small business owners who have less than five employees and 3,000 consumers.
Ryan Scully, director of Discover's business credit card, called it more of a pause than a reversal of recent trends. Many people "are eager for a definitive signal that the economy is on the mend, but America's small business owners aren't sending that message yet," he said.
The outlook for the rest of the year isn't much better. Nearly half of small business owners expect the fourth quarter to be worse than a year earlier, according to the index. Thirty percent expect no change and 21 percent expecting a year-over-year improvement.
Small businesses still struggle to control operating costs. The report shows that half of small business owners say they plan to cut spending on business development, such as advertising, inventory and capital expenditures, up from 43 percent in August.
Nearly two-thirds of owners said it's difficult to obtain affordable healthcare. Most small business owners and consumers (56 percent and 55 percent, respectively) agreed that people who can afford to pay for health insurance should do so. Twenty-nine percent of both groups disagreed and about 15 percent were undecided.
*****
Tim Knight at Slope of Hope agrees – green shoots don't grow everywhere.
Courtesy of Tim Knight
Well, the consumer confidence report came out for the month, and while the consensus from the experts was a level between 55 and 60, the actual figure, 53.1, was below even the lower part of the range. Word on the street is that the general public isn't buying all the green shoots B.S. My own portfolio screen flipped from red to green in the span of about 3 seconds after the report came out.
Top Photo: SKEPTIC by faust321 at Photobucket.
Do you know someone who would benefit from this information? We can send your friend a strictly confidential, one-time email telling them about this information. Your privacy and your friend's privacy is your business... no spam!
Click here and tell a friend!