Look out below!
I warned yesterday that the end of the quarter may well mark the end of Goldman and their Gang of 12's Global pump job and what better way to pull the rug out from under the markets then for Goldman Sachs themselves to issue a report that warns that REIT valuation seem "stretched" and they are projecting "flat to down 15% returns next year" with concerns that they are "just beginning what could be a multi-year down-cycle."
Other headlined charts (and Zero-Hedge has the full scoop) are:
Still a long road ahead for a recovery in credit.
Cap rates to rise substantially.
Deleveraging process just beginning for the REIT sector
Despite pipeline reductions, development remains a risk
In other words, all the stuff I've been saying for for the last couple of months as they IYR has climbed 50% since July 15th is now the subject of a GS report on Oct 1st. I was fine with the sector rising 20% (IYR $36) but the move to $46 was completely without merit and, as I noted in a post last week, we shorted it there and went very long on SRS (ultra-short on the IYR). In fact, just yesterday, in the morning post, I discussed Friday's multiple plays on SRS. We also have short positions on BXP and, of course, we're still overall short on the whole market as a correction in the real estate sector is not going to be an isolated incident.
Fortunately, at PSW, we don't have to wait for Goldman Sachs to tell us a sector is overvalued because we understand valuations and we practice sound fundamentals – something that is sorely lacking in the larger investing community. There's a reason REITs usually trade at 10x multiples and it's the same reason commodity producers usually trade at 10x multiples as well – because the underlying commodity, whether it is land or oil or gold or copper, can fluctuate in price over time and will sometimes spike earnings up and sometimes spike them down so, on the whole, they are WORSE long-term investments than say AAPL, MCD, KO or PG, who tend to steadily grow their business over time and deserve stronger multiples.
When the REITs were trading at 5x earnings in March, we were loading up on them but when they crossed 12x in August, we flipped negative. That's called buying low and selling high, something GS and their traders (like Cramer – and congrats on that CIT call by the way, Jimbo) don't get or even worse, maybe they do get it but then they herd their sheep into the trades at the exact wrong time so that they can fleece them in order to make a few bucks for themselves. After all, as Cramer himself says: "What's important when you are in that hedge fund mode is to not be doing anything that is remotely truthful… It's a fun game, and it's a lucrative game." Yes Jim, lucrative for you and your pals at GS but a poverty-inducing hell for hundreds of thousands of viewers who lose the shirts off their backs in order to make sure your hedge-fund buddies can continue to wear custom-tailored suits.
As we expected, Initial Jobless Claims for the week were worse than expected, with 551,000 pink slips handed out vs 530,000 expected. This is all a prelude to tomorrows big Non-Farm Payroll report, which I'm also expecting to be a miss. We did get a little bit more encouraging news from personal spending (up 1.3% vs. 1.1% expected) and personal income (up 0.2% vs. 0.1% expected) but the gains were entirely in the service sector, with manufacturing dropping $5.5Bn worth of payrolls out of a total gain of $19.3Bn. Of course that 1.1% gap betwwen income and spending knocked $112Bn off personal savings for the month, down to $324Bn from $436Bn in July – so much for building up sideline cash to support the market!
Of course, maniacal consumer spending is just what the markets want to hear but notice wages are climbing slightly, which indicates there will be no more easy cost savings by cutting employess this year. Corporations have hit rock-bottom on cutbacks and planned lay-offs are down to 18-month lows. At this point, reducing more jobs will mean reducing long-term capacity to earn money, which means we'll be looking at companies that announce job cuts this earnings period with great suspicion.
Speaking of cutbacks, GM's talks with Penske fell through and their only alternative is to shut down the Saturn division entirely. Saturn directly accounts for 13,000 GM jobs and 350 dealerships that employ an additional 15,000 people have until next October to wind down operations. That would be what they call an "unplanned" layoff and I can't believe this isn't a bigger news story today.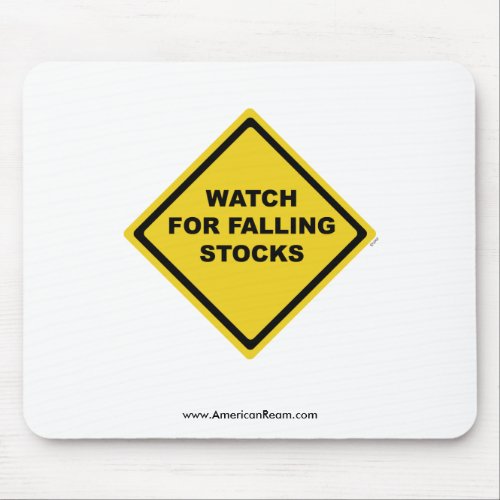 Asian stocks fell for the first time in three days on concern the region's economic recovery may falter after a Bank of Japan survey showed companies plan to deepen investment cuts. China was closed for the holiday and the Nikkei fell 1.5% and South Korea dropped 1.7% on news that Japanese large enterprises plan to cut capital spending by 10.8 percent in the year to March 2010, more than the 9.4 percent reduction foreseen three months ago, according to the BOJ's quarterly Tankan survey released this morning. Economists had estimated a 9 percent decrease. "The current business climate is hardly enticing companies to invest," said Yoshinori Nagano, a senior strategist at Tokyo- based Daiwa Asset Management Co., "The economy is not in good shape yet."
Europe is down about half a point at the US open as LYG and RBS take hits on news that they spent $4.5Bn to cover losses in Irish real estate. Today we're looking to see if we can hold a lower set of levels in the US indexes at Dow 9,650, S&P 1,040, Nas 2,086, NYSE 6,800 and RUT 597 and, failing those, we'll be looking down to our 33% levels of Dow 9,394, S&P 1,056, Nas 1,917, NYSE 6,959, and Russell 574. No, it is not a typo, the 33% levels on the NYSE and the S&P are already blown – this is the top we've been following for weeks so no great surprise there.
Do you know someone who would benefit from this information? We can send your friend a strictly confidential, one-time email telling them about this information. Your privacy and your friend's privacy is your business... no spam!
Click here and tell a friend!