We were discussing what to invest in in a terrible market this morning in Member Chat.
I thought it would be handy to add this post to our Buy List because 9 of my 10 picks below are Dow components and there are very easy ways to hedge our Dow purchases against disaster so it will be a good opportunity to construct a self-contained virtual portfolio filled with dividend-paying stocks that are suitable for a long-term retirement account that we can buy using our discount strategy.
Let's say we allocate $5,000 to each of these positions and we intend to buy $2,500 in the first round and hold $2,500 on the side in cash, in case the Dow does fall more than 20% and the majority of our stocks are put to us in a second round. In the below list, XOM and WMT are more expensive but others are less so you can buy 100 of the big boys (price-wise) and see what's left or allocate a double helping for those two, so you'd be buying 100 shares for about $4,000 a block (after our discount) and hold back $4,000 on those two.
This is acceptable because we do have $50K in cash sitting around and A) We don't really believe the Dow is falling below 8,000 B) When the stock is put to us our margin requirement will only be about $25K (assuming 50% margin for stocks held) as our short puts will be gone C) We will have a disaster hedge. On all of these plays, the upside is at least 25% so that's also our built-in cushion, all the way to Dow 7,307 so we really only need our protection to kick in below 8,000.
Aside from our weekend 500% DXD disaster hedge, which is perfect to cover this group, we can do a very simple, margin-free hedge like the DIA 2012 $95/80 bear call spread for $5.50, which pays $15 if the Dow is below 8,000 in Jan 2012. So $5,500 put into this play returns $15,000, offering us an additional 20% downside protection, now down to Dow 5,845. If that seems silly to you (it does to me) then a $2,500 hedge that gives us an additional 10% downside protection would seem to be plenty.
Once we have that hedge in place, we can aim to make it free by selling puts. To make up $2,500 over 18 months, we need to sell $138 a month worth of puts, like 15 DIA Aug $88 puts for $1. This will likely cost you about $15,000 in margin but we have $25,000 in cash sitting on the sides anyway so it costs us nothing. If the Dow does drop to 8,800 or lower in the next 5 weeks, then we roll the puts Down (in strike) and Out (to a longer month) but, meanwhile, that would put the bear put spread $7 or more in the money and, don't forget, you can't lose the bear spread without your main plays (almost certainly) paying off.
Another way to hedge against a 1,500 point drop that we don't usually discuss is shorting the futures. /YM is the Dow Mini futures contract and you have to watch your rollovers but, very simply, you can short one contract for a $6,500 margin below the 9,500 line on the Dow and set a stop at 9,520, which is a $100 loss ($5 per point) and if the Dow begins to head down, at 8,000 you will have a $7,500 profit less however many $100s it cost you as it bounced around your exit/entry point.
Futures are tricky and, unlike options, you MUST have stops on when you go to sleep or you can get badly burned but there is no cash and limited margin so a nice way to have a disaster hedge if your virtual portfolio is tight but you MUST be experienced as the same $7,500 you hope (not really hope, as it's insurance) to gain is $7,500 you can lose if, for some reason, the market pops 20% and you are stuck in the trade. That would wipe out all of the expected upside profits!
Anyway, on to the trades. Yesterday we had this chart of the Dow and how oversold it was getting:
I've gone through this list and picked 9 components I think are solid at this price and that I think would be really great to own if put to us at another 20% discount to the current price. That means, NOW is a good time to enter, especially if our insurance gives us a bonus 10% discount if we actually do head lower:
KFT pays a 4.2% dividend and was up 1.55% yesterday, bouncing off the 200 dma. Their p/e is at 10 and IT'S KRAFT, for goodness sakes – of course you will be eating Mac and Cheese 20 years from now. $28.25 for the stock, selling 2012 $25 puts and calls for $7.30 is net $20.95/22.98. These are the kind of defensive plays to switch to in an uncertain market. You get your dividend (which is effectively close to 6% due to the discount purchase) and, if called away at $25, you make 20% in 18 months as well. If put to you, it's about 20% off too.
PFE has problems with their pipeline but they are being treated like they will go BK with a forward p/e of 6.32. They pay a 5.1% dividend at $14.29 and you can sell the 2012 $12.50 puts and calls for $4.80 for a net $9.49/11 entry.
Let's do the math on PFE:

You buy 500 shares of stock for $14.29. This costs $7,145 in cash but only $3,572.50 in margin.

You sell 500 2012 $12.50 calls for $2.90. You get $1,450 in cash and no margin (net $5,695 cash, $3,572 margin)

You sell 500 2012 $12.50 puts for $1.90. You get $950 in cash and it's $1,567.75 in margin (net $4,745 cash, $5,139 margin)

Your virtual portfolio buying power is decreased by $5,139 to own 500 shares of PFE, which is $10.28 per share and they pay a .72 dividend so about a 7% return from dividends. Also, if you get called away at $1,250, you have a $3.01 per share profit so another 30% over 18 months so this is a nice, little 37% ROI if PFE falls less than 12.5% over the next 18 months.

You have to learn to be satisfied with these kinds of plays during a recession. Staying even when everyone else is losing money gives you a significant advantage, making money, even a little, makes you a king but only if you have the patience to take long-term payoffs and quit messing around looking for big short-term winners.
GE is a great way to bet on one of the evil bastards that control the world. They have a 3% dividend and you can buy them for $13.97 and sell the 2012 $12.50 calls for $3.20 and the 2012 $10 puts for $1.27. I like the lower puts because GE's CRE exposure is a little worrying but happy to buy more for another 30% off. Net on this trade is $9.50/9.75 and that drives the .40 dividend up to 4.2%.
CSCO also gets no respect at $21.34. 2012 $20 calls can be sold for $4.50 and you can stop right there and be in for net $16.84 with an 18.7% profit if called away at $20. Also selling the 2012 $17.50 puts for $2, however, drops your net to $14.84/16.17 so your 2x buy-in (if put to you below $17.50) is LOWER than if you just buy the stock and try to protect it with a call – even a generous call like the 2012 $20s!
AA at $10.20, selling 2012 $10 puts and calls for $4.55 is net $5.65/7.83. I'm sure I don't have to explain why that's good…
INTC at $19.48, selling 2012 $17.50 puts and calls for $7.10 is net $12.38/14.94. That makes Intel's little .63 dividend work out to 5% – very nice!
T is still THE phone company. I use a phone. Do you use a phone? Well 30% of all mobile phones are T and over 70% of residential phones are on T despite the break-up. They pay a whopping 6.9% dividend to start ($1.68) and you can buy the stock for $24.40 and sell the 2012 $22.50 calls for $3.10 and the $20 puts for $2.20 for net $19.10/19.55, which runs that dividend up to 8.7% plus your 17.8% bonus if called away at $22.50.
WFR is not in the Dow but I just can't believe it's still at $9.68, even after Obama just handed out $2Bn to build more solar this weekend. Buying the stock (no dividend) and selling the 2012 $7.50 puts and calls for $5 gives you a net $4.68/6.09 entry so that's a 60% gain if called away and a 37% discount if put to you – who needs dividends with plays like this?
WMT is too safe-looking to leave out. They even pay a 2.5% dividend of $1.21 so, at $48.57, we can sell the 2012 $47.50 calls for $5.60 and the 2012 $45 puts for $4.40 for net $38.57/41.79.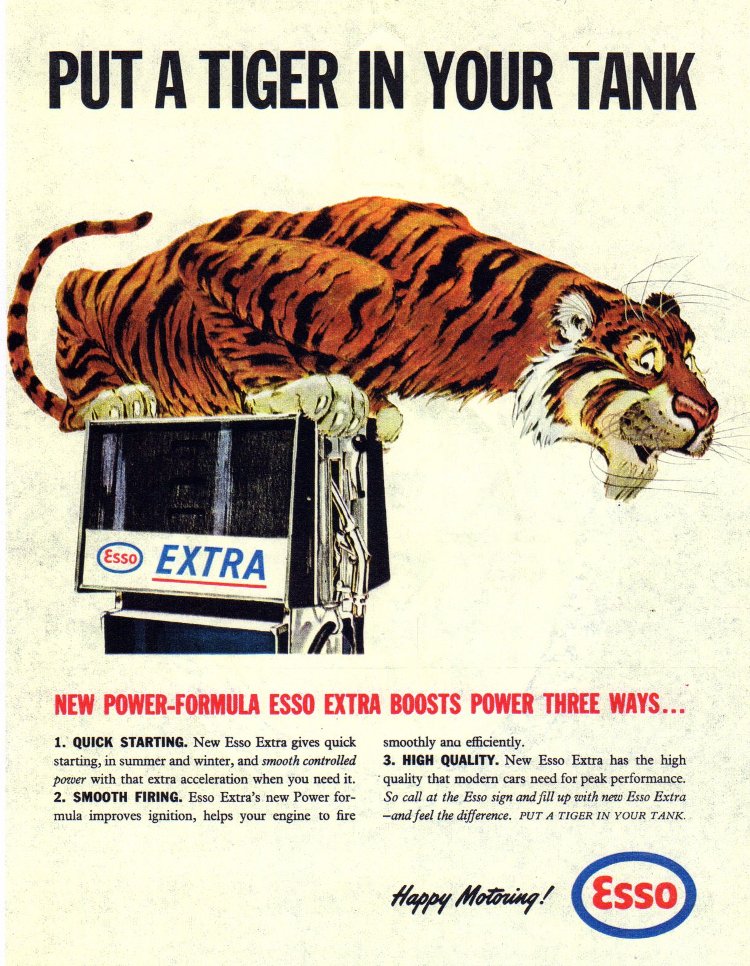 XOM is a good inflation hedge and so beaten down (back to Sept 2008 spike lows, when oil was $40) that I have to include it. They have a 3.1% dividend of $1.76 with the stock at $57.46 and we can sell the 2012 $55 calls for $9.20 and the 2012 $52.50 puts for $7.35 for a net $40.91/46.71. That brings the dividend up to 4.3% and you make another 34% if called away at $55 with your worst case being owning 2x XOM at an 18.7% discount to today's price.
25% invested in stocks that can give you a 20% payoff is a 5% return on your total cash, right? That's better than 100% cash on the sidelines. If the stocks go up, you still have plenty to play with and if the stocks go down more than 30% (where you are covered to) then you can DD at, say, 40% off and you are in at an average of 35% off the current prices using 40% of your cash to own 2x what you start with.
If you don't WANT to own 200 shares of XOM at $46.71 a share, then of course don't buy 100 shares for $57.46 with our hedges but, if you REALLY WANT to own 400 shares of XOM at $35 a share (another 20% buy/write after the first assignment), then why on earth wouldn't you get started here?