"SELL EVERYTHING!"
That's what Jeff Gundlach of DoubleLine Capital is telling people this morning as he said many asset classes look frothy and his firm is hanging onto gold to hedge their cash, saying:
"The artist Christopher Wool has a word painting, 'Sell the house, sell the car, sell the kids.' That's exactly how I feel sell everything. Nothing here looks good, Gundlach said in a telephone interview. " The stock markets should be down massively but investors seem to have been hypnotized that nothing can go wrong."
Well, halfway through summer vacation, he had me at "sell the kids!" Gundlach is not alone, however. Now Goldman Sach's (GS) Christian Mueller-Glissmann has gone outright bearish, with a "tactical downgrade to equities for the next 3 months." Here is the reasoning behind Goldman's creeping sense of gloom:
The rally in risky assets over the past few weeks has continued n and broadened – the S&P 500 has made all-time highs, the VIX has fallen, bonds and 'safe havens' started to sell off, and cyclicals have outperformed defensives.
We think a key driver of the recovery has been a combination of the light positioning into Brexit and the search for yield amid expectations of easing.
However, given equities remain expensive and earnings growth is poor, in our view equities are now just at the upper end of their 'fat and flat' range.
Our risk appetite indicator is near neutral levels and its positive momentum has faded, suggesting positioning will give less support and we will need better macro fundamentals or stimulus to keep the risk rally going, but market expectations are already dovish and growth pick-up should take time.
As a result, we downgrade equities tactically to Underweight over 3 months, but remain Neutral over 12 months. We remain Overweight cash and would look for resets lower in equities to add positions.
I cannot tell you how much it bothers me to have GS make the same call as I made for our Members as they are so often so spectacularly wrong but, since I made the call first and their call is almost word for word my call – I'm not too worried as they clearly referenced excellent sources to come to their highly-paid conclusion.
In fact, in the past two weeks, our paired long and short-term portfolios have lost about $4,800 (0.3%) while the market rallied as we locked ourselves down in neutral into the July 4th weekend and haven't changed our mind since. Our Butterfly Portfolio and our Options Opportunity Portfolio made a bit of money but also in a tight range as we have already done what Goldman is now telling their HNW clients to do in this recent report.
We're still shorting the Dow Futures (/YM) at 18,400, of course and I put out a note to our Members during last night's surge to look for shorts at the following levels:
Futures up half a point now: 18,450 (/YM), 2,177 (/ES), 4,743 (/NQ), 1,224.60 (/TF) and 16,675 (/NKD). If the Nikkei backs off, that might be a good sign to look for other crosses to short but I'm going to bed.

Lines – 18,450, 2,175, 4,725 , 1,225 and 16,660 are the lines I'd use for now and watch the Dollar (95.63) not to go below $95.50
Already those are all in the money. As you can see from the Dow chart, we nailed the top at 18,450 and already back below 18,400 is a $250 per contract gain – good enough to pay for our Egg McMuffins ahead of the open! On Friday, in our Live Member Chat Room, we had a great time trading the Russell Futures with a simple 4 contract trade making $2,850 in one hour and 21 minutes ($712.50 per contract) from about the same level.
This morning, we're right back near that 1,225 line and, if the market wants to keep setting them up for us – we'll keep taking the trades, right? Using the Russell Futures (/TF), every one-point move on the index is $100 per contract so you have to be very careful with these futures trades but it's a fun way to make money with your sideline cash. You can see us setting up another $3,000 winner live in last week's Live Trading Webinar – we do this every week folks – come and join us next time!
This week, we have for some reason, only Kaplan speaking for the Fed (twice), which is odd the week after a decision so it seems he's been selected to keep the Fed's message tight. Non-Farm Payrolls are the Big Kahuna on Friday but there's plenty of other reports and PLENTY of earnings as we hit peak reporting this week so hold on for a wild ride and don't forget your CASH!!!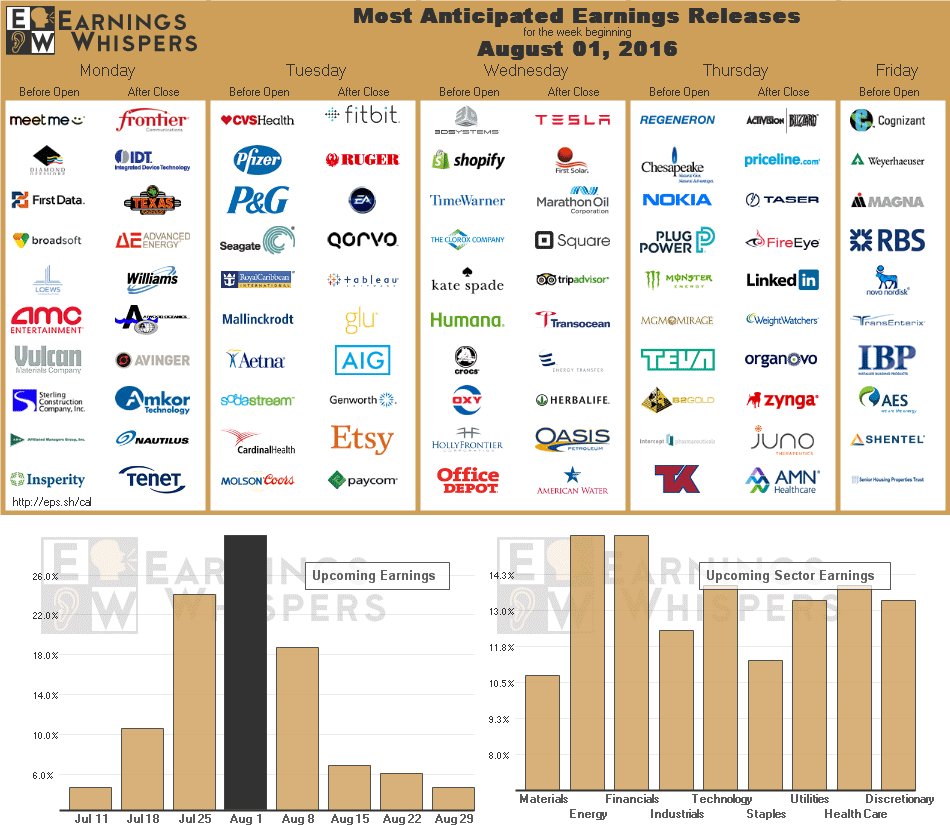 Do you know someone who would benefit from this information? We can send your friend a strictly confidential, one-time email telling them about this information. Your privacy and your friend's privacy is your business... no spam!
Click here and tell a friend!