Here we are again, again.
We've been watching that 2,440 line on the S&P all month long for signs of an upside breakout and, while the Nasdaq is still making record highs, the much more reliable S&P 500 seems reluctant to go higher. Earnings season is just around the corner but a week delayed because of the Holiday, with Big Banks (C, JPM, WFC) reporting on the 14th and then comes the flood.
It's hard to imagine how the S&P can go higher without solid evidence it deserves to have a p/e greater than 25 (now 24.6) to cross that 2,500 mark so all eyes will be on the 500 and how much they are actually dropping to the bottom line this quarter.
Unfortuately, that may be a bit of a snag as the Atlanta Fed has once again lowered their GDPNow Forecast to 2.9%, down 30% from the original 4.2% estimate that kicked off the 2nd quarter. Yesterday's Durable Goods Report for May was a horrific -1.1% and April's (the first month of Q2) report was revised down from terrible (-0.7%) to horrific (-0.9%) as well.
That caused the forecasts for contributions of real Nonresidential Equipment and Inventory Investment to second-quarter real GDP growth to decline from 0.15% and 0.76% to 0.12% and 0.69%, respectively, which knocked the overall forecast futher down the line.
Keep in mind Trump's budget is based on 4% GDP Growth and failing to achieve that adds Trillions of Dollars to our deficit yet they will ignore this FACT and cut the taxes anyway and your children and your grandchildren will suffer for it for the rest of their lives – enjoy.
Of course, those lives are much more likely to be brief – especially if they are in the bottom 90% as the newest version of the TrumpDon'tCare lack of Health Bill cuts 22M people off from insurance and will skyrocket costs for people who remain covered – including seniors as the famous "donut hole" in coverage is back with a vengance under the new plan. 4,000 people PER MONTH will DIE due to lack of coverage - that's what your Senators are voting for – a 9/11 per month for America's poor and massive cost increases for everyone else.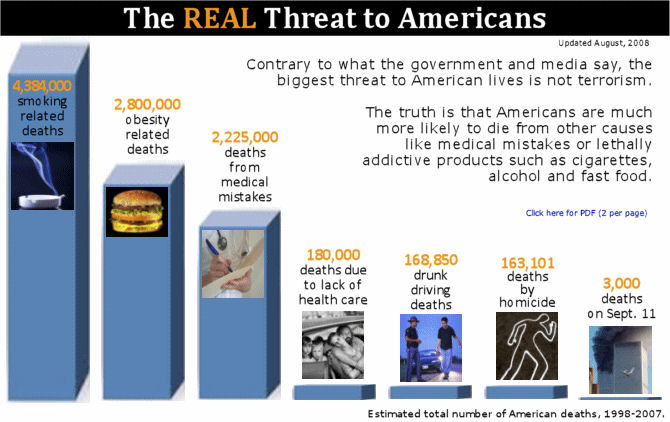 Fortunately, we will be fine because we are rich and we will get tax breaks that offset the higher cost of our own health insurance and, for those of us with employees, we no longer have to cover them so we save there as well. The Long-Term Portfolio trades we took for our Members back on March 14th to combat higher costs are doing great with our initial investments already paying for our health care costs (LLY never played):
$3,750 worth of Express Scripts (ESRX) is up $313 (8%)
$15,,250 worth of Gilead (GILD) is up $8,775 (57%)
A $4,100 credit spread on Teva (TEVA) is up $1,125 (27%)
As noted in the 3/14 post, we have $30,000 to gain into Jan 2018 and that will pay for all of our health care so the poor are simply lazy if they can't be bothered to just make a few trades to offset the costs. Why should our Government supplement their lack of trading, right? That plus the tax breaks they are going to get will allow them equal access to Health Care and THAT, my friends, is what this great country is all about!
Our Met Life (MET) play is also chugging along (same Report) as our net $40,250 entry is already $42,400 so up $2,150 (5%) and on track, despite MET flat-lining since our entry. That's because we are Being the House – NOT the Gambler and our conservative style of option spreads doesn't need the stock to go higher to make money. In fact, our target price for this trade is $52.50 – right where we are. We also collected a $400 (1%) dividend on May 4th as a nice bonus.
I mean really, we posted that trade in a free morning report and any poor person could have played along and made $2,550 already – I don't know why these people are so lazy!
Hopefully you were not lazy and caught yesterday's long trade idea on Silver (/SI) at $16.45 as that blasted up to $16.65, where I called for taking the $1,000 per contract profit and running in this morning's Alert to Members (and we tweeted it out too) and we also took $1,400 per contract profits off our Nasdaq (/NQ) Futures shorts in a trade for our Members I called in yesterday's Live Chat Room.
We also called a long on Gold (/YG) at $1,250 and we're right back there this morning after a $9 run up ($290 per contract) but the full reversal makes us nervous – the main premise was that silver didn't have a reason to be down as much as gold (still $16.60) and that's holding up but the gold trade was just for the bounce.
Yellen is speaking at 1pm so we're not too anxious to do anything until that's over but we will short the Russell (/TF) below the 1,415 line with tight stops above as that's our best downside hedge at the moment as well as Nikkei (/NKD) below the 20,200 line (now 20,195) as it should be lower if the Dollar stays weak. I'm surprised to see the Dollar (/DX) at 94.45, that's an interesting long as well but again – Yellen makes it a dangerous play!
Be careful out there.
Do you know someone who would benefit from this information? We can send your friend a strictly confidential, one-time email telling them about this information. Your privacy and your friend's privacy is your business... no spam!
Click here and tell a friend!