Courtesy of Pam Martens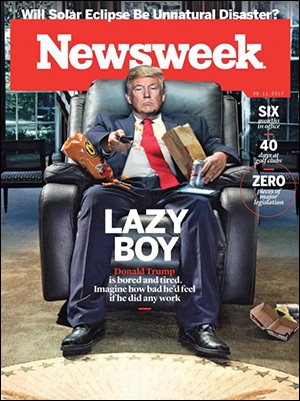 The point of having a President is that in times of crisis there is one leader who can speak quickly and directly to anxious citizens and rally their confidence and trust and optimism to push forward to create a better day for themselves and their country. Franklin Delano Roosevelt was the embodiment of such a leader. We have reprinted below his Christmas Eve message to the nation on December 24, 1941 as a much-needed reminder of how a President of these United States should conduct himself in a time of crisis.
In the case of President Donald Trump, it took him four days to pull himself away from public bickering with NFL athletes and notice that an unprecedented humanitarian disaster was unfolding in Puerto Rico following the devastation unleashed there by a direct hit from Hurricane Maria. Then, over the next ten days, the President alternated between reminding Puerto Ricans, all of whom are U.S. citizens, that they must deal with their debt to Wall Street; get their financial house in order; and adding a final Tweeted insult that implied Puerto Ricans were lazy slackers waiting for a handout. What kind of leader talks to his own citizens like that when they don't know where they will find food or water to survive over the next week and when 95 percent of the 3.4 million residents of Puerto Rico remain without electricity.
Today, the New York Times has titled a column by Michelle Goldberg, "An Unfit President Fails Puerto Rico." Goldberg writes:
"Reports from post-hurricane Puerto Rico tell of American citizens experiencing a level of humanitarian desperation usually seen only in the poorest of countries. As of Saturday, according to the Department of Defense, only 45 percent of customers on the island had access to drinking water. People are frantically seeking food and medical supplies, and there's not enough diesel to deliver much of the aid that's reached San Juan. While that city's mayor pleaded with the world for help, the president of the United States tweeted racially inflected insults at her and her people from his golf club. He implied they are lazy and 'want everything to be done for them' rather than helping themselves."
Donald Trump has been President of the United States for just over eight months. For many of us, it feels like an eternity in hell. Each time we read the word "unfit" or a similar headline assessment describing the President of our country, we cringe with the realization that our nation is losing the confidence of our allies around the world and the positive outlook of our fellow Americans is being deeply eroded.
On June 30 of this year, the headline "Donald Trump Is Not Well," ran over an OpEd at the Washington Post by Mika Brzezinski and Joe Scarborough, hosts of the MSNBC show, Morning Joe. The OpEd came in response to a sexist rant against Brzezinski by the President of the United States the prior day on his Twitter page. Invoking for the second time his fixation about women and blood, the President called Brzezinski "low I.Q. Crazy Mika" and said that at a prior visit to his Mar-a-Lago residence in Palm Beach she was "bleeding badly from a face-lift." (The hosts called the face-lift allegation a lie.) Adding some evidentiary support to their claim that the President "is not well," the MSNBC hosts wrote:
…
Do you know someone who would benefit from this information? We can send your friend a strictly confidential, one-time email telling them about this information. Your privacy and your friend's privacy is your business... no spam!
Click here and tell a friend!