Courtesy of Pam Martens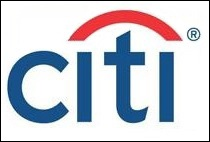 Since its financial meltdown in 2008 and unprecedented bailout by the U.S. taxpayer, Citigroup (parent of Citibank) has been repeatedly charged by its Federal regulators with odious crimes against its pooled mortgage investors, credit card and banking customers, student loan borrowers, and for its foreclosure frauds. It has paid billions of dollars in fines for its past misdeeds while new charges pile up. In 2015, it became an admitted felon for participating in rigging foreign exchange markets. In short, Citigroup is a lawbreaking recidivist. If it were a mere human, it would be serving a long prison term. Instead, its fines for charges of egregious acts are getting smaller, not larger.
Last Tuesday, the Consumer Financial Protection Bureau (CFPB), which typically has a good track record of holding the big Wall Street banks accountable for their misdeeds, imposed an unusually feeble fine against Citibank for a litany of abuses against student loan borrowers. The CFPB ordered Citi to pay $3.75 million in restitution and to pay a $2.75 million fine. When combined with the fact that the CFPB did not make Citibank admit to the charges, this amounts to a slap on the wrist to a serial lawbreaker. (See Citigroup/Citibank's history of misconduct below.)
Adding further insult to the American public, the Board of Directors of Citigroup has kept the same CEO in place for more than five years as these serial abuses of the public trust piled up. Michael Corbat has been CEO of Citigroup since October 2012.
The CFPB's latest action against Citibank, where it was charged with abusing vulnerable and unsuspecting college students, brought to mind a Harper's article by Andrew Cockburn in April 2015. Cockburn had traced the history of how Sandy Weill had parlayed Commercial Credit into the too-big-to-fail Citigroup, which continues to own the commercial bank, Citibank. Cockburn wrote:
"Weill had recently been eased out from Shearson Lehman/American Express [in 1985], a financial conglomerate he had helped to build. Eager to get back in the game, he bought a Baltimore firm called Commercial Credit. In the view of Weill and his protégé, Jamie Dimon [now CEO at JPMorgan Chase], their new acquisition was in the beneficent business of supplying 'consumer finance' to 'Main Street America.' Their office receptionist, Alison Falls, thought otherwise. Overhearing their conversation at work one day, she called out, 'Hey, guys, this is the loan-sharking business. Consumer finance is just a nice way to describe it.'
"Falls had it right. Commercial Credit made loans to poor people at predatory interest rates. Strapped to pay off their loans, borrowers were encouraged to refinance, with added fees each time. Gail Kubiniec, who was then an assistant sales manager at the company's branch office in Tonawanda, New York, remembers that the basic aim was to lend money to 'people uneducated about credit. You could take a five-hundred-dollar loan and pack it with extra items like life insurance—that was very lucrative. Then you could roll it over with more extra items, then reroll the new loan, and the borrower would go on paying and paying and paying.'"
…
Do you know someone who would benefit from this information? We can send your friend a strictly confidential, one-time email telling them about this information. Your privacy and your friend's privacy is your business... no spam!
Click here and tell a friend!