Archive for May, 2018
by Zero Hedge - May 31st, 2018 11:25 pm
Courtesy of ZeroHedge. View original post here.
"After an incredibly chilly April, May rebounded significantly, featuring record heat late in the month across the Midwest and while not official yet, May could go down as the warmest May on record nationally thanks to this late-month heat surge.
A plethora or heat records were broken this past weekend, including Minneapolis, MN soaring to 100°F. This broke the record daily record for May 28 and reaching 100°F for only the second time in recorded history. This intense heat has since abated, but more above normal temperatures are expected into early June across a majority of the Plains and Midwest," explained Ed Vallee, head meteorologist at Vallee Weather Consulting.
"April featured record-breaking cold, particularly across the Upper Midwest, compared to normal. May has rebounded significantly with record heat this past weekend in the Midwest, and above normal temperatures across a majority of the country," Vallee added.
According to the weather desk of Radiant Solutions, "Memorial Day weekend felt more like the peak of summer for many in the Central US." Here are some peak highs from earlier this week:
Chicago set record highs of 97 and 95 degrees Sunday and Monday, only the second time it has endured back-to-back 95 degree days in May on record.

Milwaukee and Toledo established record highs for May of 95 degrees (Sunday) and 98 degrees (Monday), respectively.

Omaha and Green Bay, Wis., set record highs on four straight days Friday to Monday.

Des Moines set record highs on three straight days Saturday to Monday, including its earliest 99-degree reading on record Sunday.

Muskegon, Mich., hit 96 degrees Tuesday, a monthly record.
Memorial Day weekend felt more like the peak of summer for many in the Central US! Here's the peak highs of the last three days and some of the most notable stats: pic.twitter.com/1iIljMrJZX

— Radiant Solutions | Weather Desk (@Radiant_Weather) May 29, 2018
Jonathan Erdman, a Weather Channel Meteorologist, said over 1,900 daily heat records were tied or broken across the United States in late May.
…

by Zero Hedge - May 31st, 2018 10:45 pm
Courtesy of ZeroHedge. View original post here.
It was all the rage in 2017.
Not long after contrarians like Jeff Gundlach and Russell Clark said to go long Emerging Markets, suddenly everyone was doing it, either as a standalone trade or as part of a pair trade shorting one or more DMs. Of course, maybe all they were doing was indirectly shorting the USD, which was arguably the biggest driver behind EM outperformance. But, in no small part due to the recent surge in the dollar, after outperforming developed equity markets by 20% in 2016-2017, EM is underperforming by 2.5% so far this year.
Of course, it's not just the dollar, but also interest rates, which until the recent Italian fiasco, were at 4 year, or greater, highs.
And, as JPM's Michael Cembalest writes in his latest "Eye on the market" note, investor fears are predictably focused on the impact of rising US interest rates and the rising US dollar on EM external debt, and on rising oil prices.
And yet, despite the occasional scream of terror from EM longs who refuse to throw in the towel, a closer look shows that the market reaction has been orderly so far, with two exceptions: Argentina and Turkey, which are leading the way down. However, as the JPM Asset Management CIO shows below, the collapse in these two countries has been largely a function of state-specific/idiosyncratic reasons.
The chart below, courtesy of Cembalest, shows each country's current account (x-axis), the recent change in its external borrowing (y-axis) and the return on a blended portfolio of its equity and fixed income markets (the larger the red bubble, the worse the returns have been). This outcome looks sensible given weaker Argentine and Turkish fundamentals. And while Cembalest admits that the rising dollar and rising US rates will be a challenge for the broader EM space, most will probably not face balance of payments crises similar to what is taking place in Turkey and Argentina, of which the latter is already getting an IMF bailout and the former, well… it's only a matter of time.
Below, Cembalest lays out his concise justification why while both Turkey and Argentina appear to be…

by Zero Hedge - May 31st, 2018 9:31 pm
Courtesy of ZeroHedge. View original post here.
As if the market needed something else to spur volatility, The Bank of Japan chose tonight to cut the size of its purchases of 5-to-10 year JGBs (from 450bn to 430bn yen). While yen initially strengthened, it is now tumbling and Japanese stocks absurdly rallying, presumably because yields on the bonds are rising.
So just to clarify – Bank of Japan tapering is causing Treasury selling (10Y +1.5bps), which is pushing the dollar higher, thus sending yen tumbling…
And stocks jumping… Look what you have done Mr Kuroda.
Bloomberg's Mark Cranfield notes that the BoJ's timing coincides with the JGB contract trading near the top end of its range for this year, which suggests net market positioning had been skewed long.
As one veteran trader noted: "this would be the perfectly bad timing to cause a JGB VaR shock: just as Italy and Spain get anti-establishment govs, as Trump declares trade war on the world, and as US payrolls looms."
But on the bright side, he added, "at least we will get some volume in JGB markets tonight."
Interestingly, some analysts see this as a victory for Kuroda – enabling him to tighten policy (normalize bond-buying further), because while bonds fell after the Bank of Japan's surprise reduction in debt purchases but the limited reaction in the yen may pave the way for more cuts.
"It's a victory by the BOJ, given the market consensus is that the bank can't act as long as there's wariness over yen appreciation. Yet the yen barely budged" and instead weakened.
Naoya Oshikubo, rates strategist at Barclays Securities Japan, said that while there's still wariness over yen appreciation, excessive risk aversion related to Italy's political turmoil appears to have abated, which may have played a part in BOJ's decision to cut.
by Zero Hedge - May 31st, 2018 9:30 pm
Courtesy of ZeroHedge. View original post here.
While the world suddenly has a whole lot of other risks on its plate to worry about, be it Italian and Spanish politics – with both nations set to welcome new, controversial governments – with Trump launching tariffs against some of America's closest allies and a potential China trade war looming just two weeks away, the last thing traders need right now if even more stress about yet another potential surprise in tomorrow's payrolls report, the biggest macro event of the week and arguably, the month. And, as the chart below shows, after two consecutive and not immaterial misses,  and 6 misses in the past 8 months, it's about time for a solid payrolls "beat", even if nobody cares anymore about the number of part-time waiter and bartender jobs created and the only thing that matters is wage growth, or the lack thereof.
So what does Wall Street expect in tomorrow's report? Courtesy of RanSquawk, here is a full breakdown:
Non-farm Payrolls: (Exp. 188k, Prev. 164k)
Unemployment Rate: (Exp. 3.9%, Prev. 3.9%)
Average Earnings Y/Y: (Exp. 2.7%, Prev. 2.6%)
Average Earnings M/M: (Exp. 0.2%, Prev. 0.1%)
Average Work Week Hours: (Exp. 34.5hrs, Prev. 34.5hrs)
Private Payrolls: (Exp. 183K, Prev. 168k)
Manufacturing Payrolls: (Exp. 20k, Prev. 24k)
Government Payrolls: (Prev.-4k )
U6 Unemployment Rate: (Prev. 7.8%)
Labour Force Participation: (Prev. 62.8%)
LABOUR MARKET TRENDS: Last month, the US added 164k nonfarm payrolls, easing from the recent average pace; over the last 6-months, payroll growth has averaged 198k, slightly firmer than the 12-month pace of 190k. The 3-month average has been easing over the last quarter, and is currently running at a clip of 208k.
ADP PAYROLLS: The latest national employment report from ADP reported that 178k nonfarm payrolls were added to the US economy in May, missing expectations of 190k. "What's not clear, though, is whether the below-trend numbers for April and, it seems, May, are due to a softening in labor demand, perhaps triggered by all the talk of trade wars, or are due to the shortage of qualified staff," Pantheon Macroeconomics said, "If the problem is on the demand side, we don't know if it will las t; most of the business surveys softened in April, but the regional reports available for May so far have rebounded strongly." Accordingly, Pantheon is inclined…

by Zero Hedge - May 31st, 2018 8:25 pm
Courtesy of ZeroHedge. View original post here.
Authored by Ana Alexandre via CoinTelegraph.com,
The Central Bank of Russia released a report May 30, stating that crypto assets do not currently threaten global financial stability as the global volume of crypto transactions is very low.
image courtesy of CoinTelegraph
The research paper states that instead of the term "cryptocurrency," the Financial Stability Board proposes to use the term "crypto asset," which can be considered a financial asset based on the application of cryptography and distributed ledger technology.
According to the report, crypto assets do not pose a risk to global financial stability, because at present the volume of crypto asset transactions is very low compared to the scale of the global financial system.
The relation of this segment to the financial system is insignificant, according to the report.
The paper states that crypto assets could constitute a risk to financial stability in the case of further market growth, large-scale involvement of retail and institutional investors, banks, and other market players. According the the central bank's report, the high price volatility of crypto assets prevents them from being a reliable standard of value, means of exchange, and store of value.
Additionally, the paper outlines several risks connected to investment in crypto assets, including the lack of protection of investor rights, risks in the field of preventing money laundering and terrorism financing, lack of market liquidity, operational risks, and the use of leverage.
Earlier this month, the Russian State Duma approved the first reading of new legislation to regulate the crypto industry. The laws define cryptocurrencies and tokens as property, and lay out specifications for interacting with crypto and blockchain-related technologies.
Last week, Russian bank Sberbank CIB and the National Settlement Depository announced a pilot of the country's first official Initial Coin Offering (ICO).
image courtesy of CoinTelegraph
Head of Sberbank CIB Igor Bulantsev said the bank considers the Russian ICO market to be "highly promising," emphasizing that many of the bank's clients "are interested in this new way of fundraising."
by ilene - May 31st, 2018 7:49 pm
Debate: Trumping the old order: a toast to 'new-wage' America… and tomorrow's hangover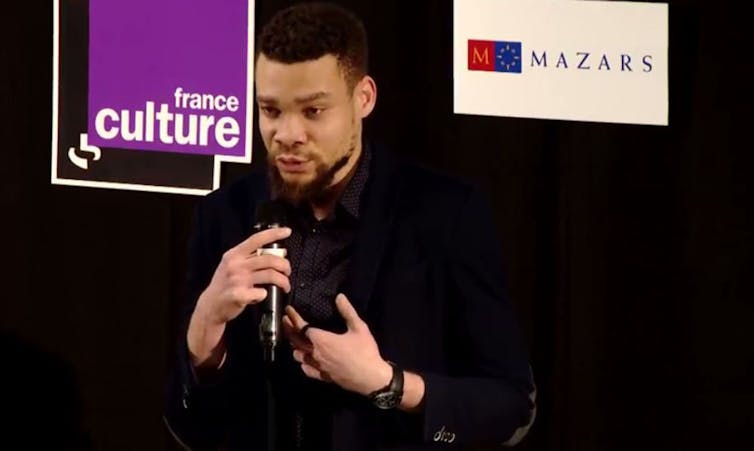 Courtesy of Prince C. Oguguo, Grenoble École de Management (GEM)
The first article in this debate series, "Fake news meets fact in an Oxford-style debate revival", expounded the rationale for debates as a vehicle for practical wisdom in general and this series in particular. The present article is the second in the series, and argues for the motion that "The impact reflected by Trump is here to stay".
Like many US presidents before him, Donald Trump has promised to redefine the economy he now leads. Unlike many presidents before him, he is prone to quick decisions based on gut instinct versus following the advice of policy experts and reading through long briefings. In over a year in the Oval Office, President Trump has demonstrated that his tough talk on trade is not just rhetoric, and that his commitment to bringing back manufacturing jobs, whatever form it takes, is not a passing fancy.
Redefining America's role in global trade

"The economy is very sick. We're losing our jobs to China, to Japan, to every country. We're making horrible trade deals. We are losing jobs in this country. Hundreds and hundreds of thousands of jobs are being lost." (Donald Trump)
Global trade's era of rapid liberalisation may not be dead, but the US will no longer set the pace as the world watches China consolidate its power at home and abroad. Whereas the principles of free trade underpinning the liberal era were previously adopted as dogma by both major US political parties, President Trump's "America first" rhetoric and recent introduction of tariffs on steel notably renege on the implicit consensus around what he has termed "radical globalisation". Trump's anti-liberal stance doesn't just extend to notorious partners like China, but close allies like Canada, Mexico and the European Union. While it is difficult to say whether the threat of sanctions will lead to more beneficial trade agreements for all parties or an economically crippling trade war, we know that…

by Zero Hedge - May 31st, 2018 7:45 pm
Courtesy of ZeroHedge. View original post here.
Authored by Lance Roberts via RealInvestmentAdvice.com,
Today, more now than ever, we are barraged with economic data of which most is lost on the average person. One data point, however, that everyone understands is the price of oil as it directly impacts the average American where it counts the most, in the "wallet."
The price of oil is plastered just about everywhere from a litany of daily articles to Government policies, the Internet and, ultimately, at every gas station you drive by. Oil prices affect us every day in more ways than just what we are paying for a gallon of gasoline. It affects the cost of just about everything we wear, consume, or utilize, from hard products to services due to rising input costs, fuel surcharges, etc.
This is one reason when the government reports the consumer price index (CPI), and then strips out food and energy to report the core inflation index, it almost always elicits a negative response. Back in 2011, then Fed President William Dudley got a street-corner education in the cost of living when he tried to sell the Fed's monetary policy to "average Americans." Dudley tried to explain that while some commodity prices are rising, other prices are falling.
"Today you can buy an iPad2 that costs the same as an iPad 1 that is twice as powerful, you have to look at the prices of all things."  
What he is addressing here is called "hedonics". Antony P. Mueller wrote a great piece on the "Illusions Of Hedonics" stating that:
"The Bureau of Labor Statistics (BLS) applies "hedonics" when calculating the price indices and for the computation of the real gross domestic product and of productivity.  The idea behind hedonics is to incorporate quality changes into prices. This way, a product may be on the market at a higher price, but when the product qualities have augmented more than the price in the eyes of the BLS, it will calculate that the price of this product has actually fallen.

Applying the hedonic technique to a host of goods and services means that even when prices were generally rising, but product improvement are deemed to be larger than the price increases, the calculated inflation rate will fall.  With a lower inflation rate, the transformation of nominal gross domestic product (GDP) into real GDP will render a higher
…

by Zero Hedge - May 31st, 2018 7:05 pm
Courtesy of ZeroHedge. View original post here.
Authored by Ryan McMaken via The Mises Institute,
In the classic 1966 film, A Man for All Seasons, the family of Thomas More – chancellor of England and eventual Catholic saint -counsels Thomas to arrest power-mad Richard Rich because they suspect (correctly) Rich will betray Thomas and because "that man's bad." To this, More replies "there's no law against that." Another family member retorts: "yes there is – God law." More answers with: "then God can arrest him."
Robert Bolt, the learned atheist who penned A Man for All Seasons knew enough about Catholic philosophy to communicate important Catholic concepts with this scene.
Among these is the fact that, in the Catholic view, as voiced by Bolt's Thomas More, not every sin, moral defect, or character flaw justifies intervention by the state. The fact that Richard Rich was a betrayer and liar was not sufficient, More understood, to apply More's police powers as Chancellor of England. After all, for centuries, many Church leaders had long agreed that applying state coercion to cure every social ill was often a cure that was worse than the disease. As Thomas Aquinas notes: "Accordingly in human government also, those who are in authority rightly tolerate certain evils, lest certain goods be lost, or certain evils be incurred."
Moreover in response to the retort that "God's law" demands action, Aquinas notes that even God himself is tolerant of moral defects:
Human government is derived from the Divine government, and should imitate it. Now although God is all-powerful and supremely good, nevertheless He allows certain evils to take place in the universe, which He might prevent, lest, without them, greater goods might be forfeited, or greater evils ensue.
So, when More jokes that "God can arrest" Rich if He sees fit, More is giving voice to an already established strain of thought in Catholic thinking.
Moreover, Aquinas's views toward the state are relatively benign compared to others — Augustine, for instance — who viewed the state as a necessary but violent evil to be tolerated only because it might restrain the excesses of even worse criminals.
The Modern Preference for State Action on Everything
Needless to say, these ideas of a barely-tolerated and restrained state are long gone in the current crop of modern European bishops who rarely meet a new government program…

by Chart School - May 31st, 2018 6:36 pm
Courtesy of Declan.
Trump's tariffs sent markets on a bit of a spin but total selling, while ranked as distribution, didn't go above 1%. More importantly. the bullish setups from yesterday remain valid.


Loses in the S&P took the index back to challenging the 'bear trap'. An open around 2,700 could offer a discounted long opportunity.




The Nasdaq finished with a small 'inverse hammer' just above the breakout level.



Small Caps gave up a large chunk of yesterday's follow-through move but not enough to negate it.  Technicals remain net bullish.



The only index where further losses might be favoured is the Dow Jones Industrial Average. Today's losses may have pushed a little too hard for a recovery tomorrow; a move to rising channel support looks a better play.



Finally, the Semiconductor Index – despite not having a great day yesterday – still maintains its breakout.



For tomorrow, those favouring continued weakness can focus on the Dow Jones. Longs could go aggressive on the S&P or look for the Russell 2000 to recover its lost ground today.


You've now read my opinion, next read Douglas' blog.


I trade a small account on eToro, and invest using Ameritrade. If you would like to join me on eToro, register through the banner link and search for "fallond".


If you are new to spread betting, here is a guide on position size based on eToro's system.


by ilene - May 31st, 2018 6:21 pm
It's time to call the bluff on the 'Bluffer-in-Chief'

Courtesy of Hugh Stephens, University of Calgary
Donald Trump's latest threat to impose auto tariffs on the basis of national security concerns — unlike the steel and aluminum tariffs announced today — should be taken for exactly what it is: A bluff.
The move is part of a long litany of American pressure tactics and threats of protectionism, using "creative" interpretations of trade laws.
Some of the threats are real, such as the recently imposed tariff on newsprint, a tax on U.S. newspapers and consumers in order to mollify a particular industrial constituency. Others are part of escalating U.S. pressure as part of the NAFTA negotiations.
It started by threatening Canada and Mexico with tariffs on U.S. imports of steel and aluminum — now a reality — ostensibly on national security grounds.
This was followed by the blatant hyperbole of designating Canada as a "priority watch list" country on the annual list of intellectual property transgressors published by the U.S. Trade Representative's Office. This process placed Canada in the same category as Algeria, China and Venezuela and in a worse category than countries like Egypt and Pakistan.
Now the Trump administration is waving the threat of imposing special 25 per cent auto tariffs.
NAFTA pressure tactics

This is all about ratcheting up the pressure on Canada and Mexico to come to a deal on autos in NAFTA. The U.S. has been trying to revise the auto sector's rules of origin to ensure that more value-added production takes place in the U.S.
The latest proposal reportedly involves ensuring that specified levels of production take place in jurisdictions paying auto workers at least US$16 an hour. This is specifically directed at Mexico, where the average hourly auto wage is around $4. When NAFTA was first negotiated more than 20 years ago,…