Courtesy of Pam Martens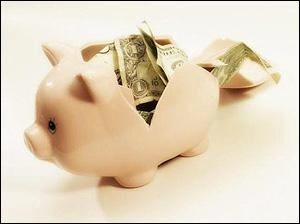 Most Americans are not aware that the Securities and Exchange Commission (SEC) had the opportunity to stop Bernie Madoff's Ponzi scheme 16 years before he confessed in 2008. In 1992, the SEC settled an investigation against two Florida accountants, Frank Avellino and Michael Bienes. The duo had been raising money for Bernie Madoff to "invest" for their clients for 30 years by handing out promissory notes to investors that promised returns of 13.5 percent or higher. Avellino and Bienes sold over $440 million in these unregistered notes to thousands of unwitting investors.
The Avellino and Bienes matter was settled by the SEC with an order for the accountants to stop selling unregistered securities and with Madoff returning the money. No inquiry was made into where Madoff obtained the funds to pay back investors. The SEC did not lay a finger on Madoff because the investigators assigned to the case simply accepted Madoff's client statements as proof that the investment securities existed rather than going to the Depository Trust Company (DTC), the outside clearing entity that could have confirmed that they did not exist.
After the 1992 missed opportunity, multiple more Madoff investigations were equally inept by the SEC, leading its Inspector General to conclude in a 457-page report released in August 2009 that "there were systematic breakdowns in the manner in which the SEC conducted its examinations and investigations…."
As interest rates on safe fixed income investments (like FDIC-insured bank Certificates of Deposits and U.S. Treasury Notes where interest payments and return of principal at maturity are guaranteed by the U.S. government) have dwindled over the past decade since the financial crash in 2008, Ponzi schemes offering promissory notes have proliferated across the U.S. The SEC and state regulators have caught dozens of these Ponzi operators but there is no question that many more have gone undetected and are operating in broad daylight today.
Most of these promissory note Ponzi scheme operators are content to swindle millions or tens of millions of dollars from investors. But on December 21 of last year the SEC announced that it had uncovered a $1.2 billion Ponzi scheme using promissory notes that had defrauded more than 8,400 investors, mostly senior citizens. The scheme was operated by Robert H. Shapiro and the Woodbridge Group of Companies LLC, formerly headquartered in Boca Raton, Florida. The SEC explained the scheme as follows:
"Woodbridge advertised its primary business as issuing loans to supposed third-party commercial property owners paying Woodbridge 11-15 percent annual interest for 'hard money,' short-term financing. In return, Woodbridge allegedly promised to pay investors 5-10 percent interest annually. Woodbridge and Shapiro allegedly sought to avoid investors cashing out at the end of their terms and boasted in marketing materials that 'clients keep coming back to [Woodbridge] because time and experience have proven results. Over 90% national renewal rate!' While Woodbridge claimed it made high-interest loans to third parties, the SEC's complaint alleges that the vast majority of the borrowers were Shapiro-owned companies that had no income and never made interest payments on the loans."
The SEC says Shapiro and Woodbridge simply used new investors' money to pay other investors who wanted to cash out in a classic Ponzi scheme structure.
Do you know someone who would benefit from this information? We can send your friend a strictly confidential, one-time email telling them about this information. Your privacy and your friend's privacy is your business... no spam!
Click here and tell a friend!