Archive for August, 2018
by ilene - August 31st, 2018 11:50 pm
Courtesy of Jeff Desjardins, Visual Capitalist
Warren Buffett's investing track record is nearly impeccable.
Over his lifetime, Buffett has built Berkshire Hathaway into one of the biggest companies in American history, amassed a personal fortune of over $80 billion, and earned acclaim as one of the world's foremost philanthropists.
But in a 75-year career, it's no surprise that even Buffett has made the odd blunder – and there's one that he claims has ultimately costed him an estimated $200 billion!
THE WARREN BUFFETT SERIES

PART 4: BUFFETT'S BIGGEST WINS AND FAILS

Today's infographic highlights Buffett's investing strokes of genius, as well as a few decisions he would take back.
It's the fourth part of the Warren Buffett Series, which we've done in partnership with finder.com, a personal finance site that helps people make better decisions – whether they want to dabble in cryptocurrencies or become the next famous value investor.
Note: New series parts will be released intermittently. Stay tuned for future parts with our free mailing list.
How did Buffett go from local paperboy to the world's most iconic investor?
Here are the backstories behind five of Warren's biggest acts of genius. These are the events and decisions that would propel his name into investing folklore for centuries to come.
BUFFETT'S 5 BIGGEST WINS

From making shrewd value investing calls to taking advantage of misfortune in the salad oil market, here are some of the stories that are Buffett classics:
1. GEICO (1951)
At 20 years old, Buffett was attending Columbia Business School, and was a student of Benjamin Graham's.
When young Buffett learned that Graham was on the board of the Government Employees Insurance Company (GEICO), he immediately took a train to Washington, D.C. to visit the company's headquarters.
On a Saturday, Buffett banged on the door of the building until a janitor let him in, and Buffett met Lorimer Davidson – the future CEO of GEICO. Ultimately, Davidson spent four hours talking to this…

by Zero Hedge - August 31st, 2018 11:15 pm
Courtesy of ZeroHedge. View original post here.
Three bankrupt US firms with "direct" links to the Indian billionaire Nirav Modi were involved in transactions related to an alleged multibillion-dollar international scheme for which Modi has been charged by Indian authorities, according to Bloomberg. The firms sought protection from creditors earlier this year as the celebrity jeweler's empire quickly unraveled. In February, the Punjab National Bank, India's second-largest state lender, reported that the Indian billionaire had siphoned billions of dollars from its coffers.
John J. Carney, an examiner appointed by the US bankruptcy court, found "substantial evidence" that officers at Firestar Diamond Inc., A. Jaffe Inc., and Fantasy Inc., knew about the scheme alleged by Indian officials, according to the report filed Saturday. The Examiner uncovered millions of dollars of diamond transactions by various shadow entities owned by Modi, where payment can be traced to proceeds from the alleged bank fraud, the report said.
According to Carney, a three-carat gem was FedEx'd around the world between shadowy entities allegedly controlled by the Indian billionaire in 2011. The accounting practice of round-tripping, also known as round-trip transactions or "Lazy Susans," was paramount to the biggest bank fraud in Indian history and charges by the Indian government against the celebrity jeweler.
During the course of the fraud, Modi "fraudulently borrowed approximately $4 billion over a period of years by manufacturing sham transactions purportedly to 'import' diamonds and other gems into India using a web of more than 20 secretly controlled shell entities," Carney said in the report.
Bloomberg provides a summary of how Modi roundtripped diamonds through his various companies:
"The "fancy vivid yellow orange cushion cut" diamond was first sold by Firestar Diamond Inc., a U.S. company indirectly owned by Modi, and shipped to Fancy Creations Company Ltd., a foreign shell company in Hong Kong also allegedly controlled by Modi, in August 2011, the report says. The price was almost $1.1 million.

The colorful stone was then shipped out two weeks later by Solar Export, a partnership formed by the Nirav Modi family trust, back to Firestar Diamond in the U.S., for closer to what it was really worth: $183,000, the examiner wrote.

Less than a week later, Firestar, which has offices on Fifth Avenue in New York City, shipped the diamond back to Fancy Creations in Hong Kong, this time for $1.16
…

by Zero Hedge - August 31st, 2018 10:15 pm
Courtesy of ZeroHedge. View original post here.
Authored by Umair Tariq via ValueWalk.com,
Famed investor Jim Rogers, chairman of Rogers Holdings, told Kitco News that while he is not yet buying gold at current levels, a rebound in the yellow metal could cause it to overheat.
"Before this is over, gold could turn into a very overpriced asset, it might even turn into a bubble," he said. Rogers noted that while he holds physical gold, he would not buy more until prices drop below $1,000 an ounce. "I'm still waiting for $950 an ounce, or something like that," he said.
On U.S. equities, Rogers said that current valuations are overstretched, although stock prices could still climb higher on good news. He added that the next bear market could be "the worst in my lifetime," and that instead of U.S. stocks, he is looking at investing in Zimbabwe, an emerging market.
"I'm buying Zimbabwe. Zimbabwe was ruined for 40 years by a crazy dictator. There's a new guy, he may be worse, he may be better, but he's certainly different, so you should think about Zimbabwe," he said.
Jim Rogers: "Before This Is Over, Gold Might Turn Into A Bubble"
Transcript
Joining me today is Jim Rogers chairman of Rogers Holdings. Jim good to see you again. Thank you for joining us. I'm delighted to be here. How are you. I'm doing great.
And since about last time we spoke you said that if gold doesn't rally when bad things are happening then the correction isn't over.
Now we're up a little bit this Thursday. But what's keeping gold from really taking off here.
Jim: Daniela as I've said to you several times before I'm still not a buyer until gold goes under a thousand U.S. dollars an ounce. I own gold. I hope I'm smart enough to buy a lot of gold when it gets there. But you know we had a huge blow off back in 2011. And I've been around long enough to know the huge blow offs usually take a long time to correct. In my view that's what's going on. I mean I'm not a very good trader but that's how I see the world.
Daniela: So with the tough summer it's been for gold, I know you've said in the past many times that you…

by Zero Hedge - August 31st, 2018 9:15 pm
Courtesy of ZeroHedge. View original post here.
The FDA has issued a warning over a rare form of flesh-eating bacteria which targets the genitals, caused by several widely-used diabetes medications, reports Bloomberg's Michelle Cortez. 
The condition, known as "necrotizing fasciitis of the perineum," or Fournier's gangrene, has only affected 12 diabetes patients over a five-year span (seven men and five women), one of whom died – so if you come down with it the support group is going to be small. Also, if you'd like to never eat again, click here (don't do it). 
The drugs covered by the warning include Johnson & Johnson's Invokana, AstraZeneca Plc's Farxiga and Eli Lilly & Co.'s Jardiance. Known as SGLT2 inhibitors, they were approved in 2013, 2013 and 2016, respectively. The blood sugar supplements help the body lower blood-sugar levels via the kidneys, and excess sugar is excreted in a patient's urine. Urinary tract infections are a known side effect. -Bloomberg
This is horrifying. Flesh-eating bacterial infection of the genitals linked to best-selling diabetes drugs (like $AZN's Farxiga, $JNJ's Invokana and $LLY's Jardiance). Just a dozen cases in the 5 years on the market, but all severe and one death. Yikes. Be cautious.

— Michelle Fay Cortez (@FayCortez) August 29, 2018
Cortez notes that in the past three decades, the FDA only found six other cases of the condition – all men, while reviewing all other diabetes drug classes. 
The FDA estimates apprximately 1.7 million patients were prescribed one of the affected medications from a retail pharmacy in 2017, while Bloomberg Intelligence believes the  drugs are anticipated to generate as much as $7.1 billion in sales by 2020.
All of the drugs in the class except Merck & Co.'s Steglujan, the most recently approved, have been linked to the condition. The manufacturers must add information about the risk to the prescribing information and medicine guides given to patients. AstraZeneca said it is working with the agency on updating the label and noted that it hadn't seen any cases of the condition during the development of Farxiga.  -Bloomberg
And now for the fine print from the FDA: 
Patients should seek medical attention immediately if you experience any symptoms of tenderness, redness, or swelling of the genitals or the area
…

by Zero Hedge - August 31st, 2018 8:35 pm
Courtesy of ZeroHedge. View original post here.
Investors taking on more risk in US commercial real estate are now receiving the lowest return since the housing crisis. The premium spread for buying BBB- tranches of commercial mortgage backed securities versus AAA is the lowest its been since May 2007, according to a new report from analytics company Trepp, the FT reports.
The euphoria associated with the US economy even as the overall global economy is rolling over means that those bearing the brunt of risk for commercial mortgage backed securities are getting paid the least. This also comes as a result of investors chasing yield, which could be another obvious canary in the coal mine that the now record bull market could be reaching an apex.
"As you get toward the latter innings of the credit cycle, people have money they need to put to work and they take on more risk for less return," said Alan Todd, a CMBS analyst at Bank of America Merrill Lynch.
Commercial mortgage backed securities are made up of a combination of types of mortgages which are then divided up by risk. Traditionally, as with any financial instrument, the more risk that investors bear, the more they get paid. But now, investors are looking more and more like they're "picking up pennies in front of bulldozers" as demand for AAA tranches of CMBS' has fallen. Meanwhile BBB- slices of CMBS continue to see an influx of demand. The conclusion?
"You are probably not getting paid for the risk you are taking and that definitely concerns us," Dushyant Mehra, co-chief investment officer at Hildene, told the Financial Times.
The Federal Reserve's tightening could be another potential cause for the shift: higher quality fixed rate investments like AAA tranches of CMBS, have fallen in price as a result of Fed policy. This, in turn, has caused investors to seek out riskier products, like floating rate company loans, to juice returns.
Meanwhile, the boom in commercial housing has resulted in a significant amount of CMBS supply. $49 billion in new issuance between January and July of this year eclipses the $45 billion that was sold throughout the same period of time last year.
The credit premium between AAA and BBB-, which is as low as you can go without hitting a junk rating, has fallen to 2.1% in August from 2.2%…

by Zero Hedge - August 31st, 2018 7:55 pm
Courtesy of ZeroHedge. View original post here.
A call from the head of the California Democratic Party to boycott In-N-Out Burger over its $25,000 donation to the GOP, appears to have backfired rather spectacularly according to the Los Angeles Times. Take Anthony Grigore, a true-blue Democrat. But as he waited Thursday at an In-N-Out Burger in El Segundo for his meal, Grigore made it clear party loyalty would only go so far.
Just hours earlier, the head of the California Democratic Party called for a boycott of the famed burger chain after a public filing revealed that the company had recently donated $25,000 to the state's Republican Party.
"Eating at In-N-Out is such a standard thing to do across California," Grigore told the LA Times dismissing the boycott idea as a bit silly.
On Wednesday, Journalist Gabe Schneider tweeted a filing from the burger joint showing the $25,000 donation (while failing to note the $80,000 In-N-Out has donated to a liberal PAC over two years). 
In-N-Out added a new item to their secret menu. https://t.co/VtaCOuiNRp pic.twitter.com/tCRYqFGDEB

— Gabe Schneider 🗞 (@gabemschneider) August 29, 2018
Hours after Schneider's tweet, California Democratic Party chairman Eric Bauman kneejerked into action and called for a boycott, tweeting; "Et tu In-N-Out? Tens of thousands of dollars donated to the California Republican Party… it's time to #BoycottInNOut – let Trump and his cronies support these creeps…  perhaps animal style!" along with a link to a local paper. 
Et tu In-N-Out? Tens of thousands of dollars donated to the California Republican Party… it's time to #BoycottInNOut – let Trump and his cronies support these creeps… perhaps animal style!https://t.co/9zkdFaG5CJ

— EricBauman (@EricBauman) August 30, 2018
At this point, Bauman went too far for some California Democrats who distanced themselves from the political dust-up between their social justice warrior leadership and the California eatery owned by an evangelical Christian family with a history of support for GOP candidates. 
By the end of the day, Democrats were distancing themselves from the idea and Republicans were enjoying a political feast, with many making big lunch orders to show their support for the chain and posting photos on social media. Some were even feeding their dogs:
"We have all
…

by Zero Hedge - August 31st, 2018 7:15 pm
Courtesy of ZeroHedge. View original post here.
"All bets are off" in Argentina" – as Bloomberg puts it – where the value of the local peso has plummeted, falling 20% this week alone. It is now 50$ weaker on the year versus the USD, making it the worst performing currency of 2018 and sending massive shockwaves through Argentina's economy. The effect on business owners and anyone who transacts in local currency has been profound, according to Bloomberg.
"There's no clear price reference after the peso plunge," one business owner told Bloomberg. The price plunge has created havoc for him and his surgical equipment business, where he buys in foreign currencies and sells in pesos.
Unlike hyperinflating economic basket case Venezuela, Argentina is a sizable $640 billion economy that is now being put to the test to see how much strain it can truly endure.
The peso crippling could also be a precursor to political unrest, as President Mauricio Macri's chances of being reelected are reportedly falling, despite being known as a leader who has been friendly to the markets over the course of his tenure. However, as a result of the recent turmoil, he's "struggling" to restore investor confidence in the Argentinian peso. 
Argentina and its Central Bank have taken a number of decisive steps to try and halt the plunge, yesterday hiking interest rates to the world's highest 60%. Previously, the country had requested quicker payouts from the International Monetary Fund, which promptly granted the collapsing country's request.
And speaking of Argentina $50 billion loan agreement in place with the IMF – the largest ever in IMF history – this isn't that too different from the country's 2001 default, when it was on a similar IMF loan program. Since then, the country underwent a "decade of budget-busting left-populist government – and isolation from world financial markets". 
The result appears to be the country coming full circle. 
Argentinian residents who voted for President Macri went on record telling Bloomberg they "wouldn't do it again."
"I see a country that's lost its way. They need to find a way to stop this slide," one 46-year-old bank worker told Bloomberg after buying some dollars she hoped to sell later. She concluded, "The problem is, they don't know what to say."
The government forecasts now that the economy is going to contract 1% this year despite predictions of 3% growth…

by Zero Hedge - August 31st, 2018 6:43 pm
Courtesy of ZeroHedge. View original post here.
Increasingly of late, discussions about Tesla and its investability have led to discussions about Elon Musk and his at times brittle mental health. While Musk and the brand have always been synonymous, the emphasis on Musk when it comes to the company's attraction to investors has only increased, with Musk's recent behavior.
Just over the course of the last three weeks, for instance, Musk tweeted out a questionable (at best) proposal for a go private offer for Tesla that looks to have not materialized in anyway. He also tripled down on comments he made earlier this year about a British cave diver who helped save 12 children trapped in Thailand, tacitly reaffirming his actions when he previously referred to him as a pedophile on Twitter.
But most recently, the deepest dive into Elon's personal demeanor came from a lengthy write up in the Wall Street Journal that spills even more details about Elon's ego and, if even possible, raises more questions about the man at the top of Tesla and his battle with what has emerged as his worst enemy: his ego.
The article opens with a previously untold story about Musk inquiring why an assembly line at his Fremont factory had stopped during a tour this spring. After being told that safety sensors held up the line, it is reported that Musk became angry and begin headbutting the front end of a car on the assembly line to make the point that it couldn't hurt anyone. When he was told a second time that the stoppage was for safety reasons, he reportedly told a senior engineering manager to "get out". The manager was then fired, though Tesla claims to the WSJ it was for other reasons.
According to the same report, Musk "answers to no one" at Tesla and can frustrate his employees by micromanaging and taking tasks into his own hands. As a result, Musk is now "isolated" after dozens of senior executives have left, because of this behavior. This may lend credibility to long-held beliefs of many company skeptics that Musk could be the reason for the high executive churn at the company.
The article also reaffirms what we already know: that Musk's friends and family are concerned that he's working too much. Musk had a different – and totally bizarre – way of describing his actions, including…

by ilene - August 31st, 2018 6:17 pm
It's 2018. Do you know where your medical records are?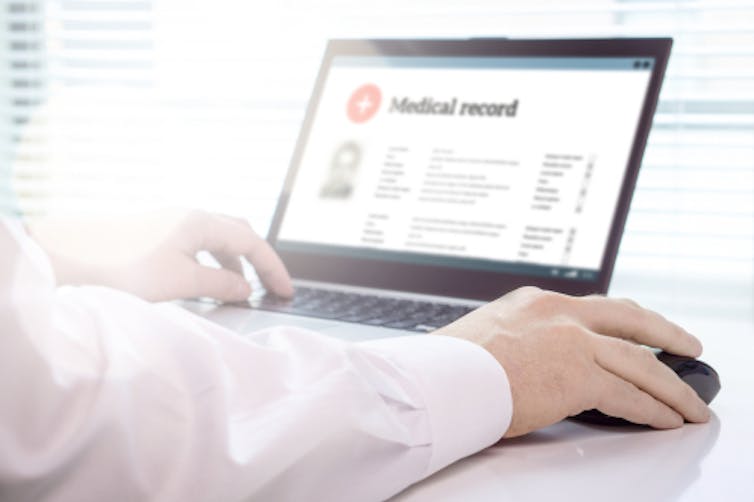 Courtesy of Bita A. Kash, Texas A&M University and Stephen L. Jones, Cornell University
Can you imagine a future where the question "Did you bring a copy of your test results?" becomes entirely unnecessary?
That could happen, but the methods that most health care providers use to exchange health care information are little different than they were 5,000 years ago, when physicians caring for the same patient exchanged scrolls of papyrus and clay tablets.
Since the inception of computing technology, health care systems and doctors have been trying to find ways to dispense with the inefficiency and to share information electronically.
One of the building blocks for this information bridge is something called a health information exchange. These exchanges allow for the transfer of electronic health information, such as your medical records, laboratory test results and medication lists, among hospitals and providers. Yet, our recent research showed that, despite clear benefits of health information exchanges, they are not being utilized as often as they could be.
How the exchanges work

Think of a health information exchange as a switchboard that connects participating hospitals, emergency departments and physicians' practices with the intent of securely sharing information that the patients they care for have authorized to share.
First, a patient must consent to his or her primary health care facility or physician to share information via the health information exchange.
Then, let's say your primary care doctor has referred you to a specialist. With a health information exchange, you wouldn't have to ask for your records or images, pay for them, wait for them and pick them up. All you have to do is authorize your doctors to securely share your information with each other. Ultimately, patients won't have to bring copies of their medical records with them when they see a new doctor.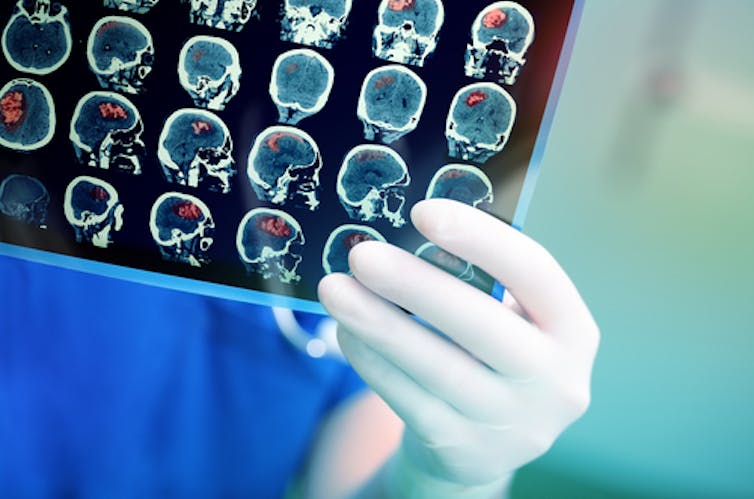 …

by Zero Hedge - August 31st, 2018 6:15 pm
Courtesy of ZeroHedge. View original post here.
Authored by Danica Simic via ValueWalk.com,
Researchers that study earthquakes have been trying to model earthquake aftershocks for many years, and now, Google's new AI can do it for them. Thanks to the new neural network, researchers can fairly precisely predict earthquake aftershocks, as well as scale how strong they would be. Nevertheless, there needs to be much more research done before the algorithm reaches perfection.
Rapid development of artificial intelligence has allowed scientists to use it for various things, like the World Cup predictions or planet exploration. However, Google and a Harvard team collaborated to focus AI toward something that is extremely difficult to be predicted by humans – earthquake aftershocks.
The team trained its newly developed neural network, similar to the one that helps run Facebook photo tagging, as well as Amazon Alexa's voice transcription, using a database containing more than 131,000 earthquakes and the locations of their respective aftershocks.
Doing so allowed them to determine where the future aftershocks would take place. The network itself is rather interesting, it takes the data, regardless of whether it is pictures of someone's face or locations of earthquake aftershocks, and the algorithm will attempt to find the underlying pattern. The network uses pixel arrangements of a person's face in order to attempt facial recognition. In terms of earthquakes, Google's AI can use that to explain why an aftershock would occur in a certain area.
The findings of the team were published in a paper in the scientific journal Nature on Aug. 29. In the paper, researchers explain that one of the reasons for algorithm accuracy is that they use two complex metrics that were previously thought to be associated with aftershocks. Those are called maximum shear stress change and the von-Mises yield criterion. The two metrics are often used in studying bendable materials like copper or aluminum. However, the metrics are not used in earthquake aftershocks predictions. Given the new discovery, scientists may start using it.
More time to pass
Unfortunately, the neural network can't start working immediately to predict earthquakes, and will take more time to develop.
"We're quite far away from having this be useful in any operational sense at all. We view this as a very motivating first step," Harvard researcher Phoebe DeVries, coauthor of the paper told the 
…