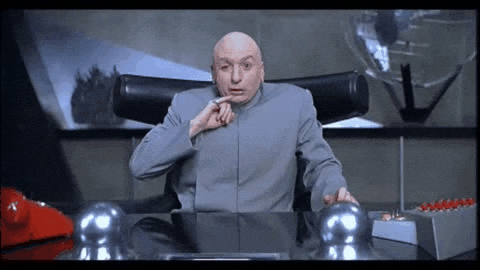 $1,140,516!
It's been two months since we did our July Portfolio Review as I was on a cruise in August and skipped that review and, in fact, we made very few changes to our portfolios over the summer but that didn't stop them from chugging along to fantastic gains. Most of the changes we made were to get more bullish as, back in June, we cashed out a lot of our winning positions in an attempt to get more defensive into the summer.
As we started the year with $500,000 in the Long-Term Portfolio and $100,000 in the Short-Term Portfolio to protect it with, we're getting very close to an overall double as we're already up $540,516 (90%) but our moves this month have once again led towards taking money off the table and adding more hedges and you may think that's being too defensive in this runaway bull market but it's the same thing we did in July, when we pressed our hedges and cashed in winners as well.
The thing about cashing in winners is, when you do it right, you also improve your losing positions and then, when they turn around, you can really turbo-charge your returns. We benefitted this summer from a rising tide that lifted most ships over the summer – even the ones we had left on the bottom. The S&P, for its part, is up just under 10% since the June dip as we keep waiting for the correction that never comes. Still, that doesn't stop us from adding hedges in the Short-Term Portfolio to lock in these ill-gotten gains in the LTP:
Short-Term Portfolio Review (STP): We added the AMZN shorts, but that's the only change since our 8/27 review, when we were at $225,802 and now we're at $232,125 which is up 132.1% for the year and up $6,323 for the month (6.3%) as our TSLA and AMZN shorts more than offset the losses from our hedges (and we cashed out AAPL too).
Now we have $173,350 in CASH!!! and, as calculated last month, about $200,000 in protection for our LTP – which we only pray is going to be enough…. With the STP, anything near even is fantastic as we're only seeking to protect our much larger (5x) LTP positions so, primarily, we look for trade ideas that do well in a down market but, occasionally, like MJ above – we go for a fun trade too.
Short puts – None I'm really worried about but

let's kill ABX

as it serves no purpose and we have plenty of short puts on them in the LTP so let's take a loss, clear the slot and move on.
IQ – Crazy-assed stock and too scary to sell calls against but, if it firms up here, it's a base worth staying in for as we're in the spread for just net $3.50 anyway.
AMZN – Already scratching out some gains despite the broad market rally. Best case is $15,000 and currently about $6,000 so we can hang on for another $9,000 as I still think over $2K is ridiculous for them.
CELG – Good for a new trade but why are they in the STP? I guess it was the short time-frame on the bull call spread and they did nail earnings but then fell back. Still, I think it's a good goal and the price of the $90 calls ($4.55) is still well above the net of the bull call spread ($3.30), which means we can still roll the $90s and salvage our investment money and I'm not worried about the puts so – no reason to adjust for now.
DXD – Oddly the long calls are up but the short calls shot up in value too so we have a huge negative on paper here but, over time it will fade back to normal.
SCO – The short Sept calls will expire worthless and

the Sept $16 puts are $1.20 and can be rolled to 10 Jan $15 puts at $1.90

and that puts $700 in our pocket for picking up $1 in position (options are fun!).
SQQQ – We're in for net $2 and we're $2 in the money so nothing wrong with this spread!
TSLA – We should collect the full $9,000 on this one and it's net $7,000 but not worried enough to give up the next $2,000 potential by cashing in early.
TZA -

No reason to leave the short Oct $13s open at 0.02 ($75) and we may as well salvage our Oct $7s at $1.27 ($10,160) and pick up 100 April $7 ($1.60)/11 (0.55) bull call spreads at $1.05 ($10,500) for about even

but we've added 25% more protection on what is now a $40,000 spread that's $12,000 in the money.
I will quickly add more hedges if the indexes begin to fail but the Dow is up another 180 points today so what is fail?
Oil popped right back to $71 but /RB still down at $2.02 – as I said earlier though, not really worth it into the weekend uncertainty.
Speaking of uncertainty, I said we should put some cash into STP hedges to lock in these insane LTP gains. LTP now up 83.3% so 1.6% higher (about $8,000) than it was when I did the review (on the unchanged positions) - MADNESS!!!
Anyway, in the STP:
100 DXD Jan $28 calls at $1.90 can be rolled to 100 DXD April $27 calls at $2.85 so we're buying $1 in position for 0.95 AND getting 3 more months of protection.
160 SQQQ March $10 calls at $2.35 can be rolled down to 160 March $8 calls at $3.65 for net $1.30 ($20,800)
80 SQQQ Jan $25 short calls can be bought back for 0.20 ($1,600)
80 SQQQ March $14 calls can be sold for $1.20 ($9,600)
So we're paying for 1/2 the roll by improving our short sale and now we're $3.50 in the money on the hedge vs $1.50 so we bought $32,000 worth of intrinsic value for $10,000!
TZA 80 Oct $7 calls at $1.20 ($9,600) can be rolled to 120 TZA Jan $7 calls at $1.35 so 0.15 buys us 3 more months of insurance and we're adding 50% to the hedge.
MSFT makes less than $5/share so $115 is a bit silly for them so lets add a short position as they would be likely to pull back with the market and, at $875Bn, should have a hard time breaking $100Bn ($135ish).
Sell 5 MSFT Jan $115 calls for $5 ($2,500)

Buy 40 MSFT Jan $120 ($8.20)/115 ($5.30) bear put spreads at $2.90 ($11,600)

That's net $9,100 on the $20,000 spread that's at the money so any twitch down in MSFT from where it is now and we're good for $11,900 (130%) gains.
Long-Term Portfolio Review (LTP) – Part 1: Oh this is just silly! Up another 1% this morning to $908,391 (up 81.7%) is better than we did in our first TWO years in our previous LTP. Our goal for the year is 20-40% so this is 3 good year's worth of gains or really two nice, compounded years – totally ridiculous for one year. It's kind of irresponsible not to cash it out at this point but what we will do is spend a bunch of money on more STP hedges to lock in most of these RIDICULOUS gains.
We did have a bit of good timing as we had that early dip in Jan and then we dove in with our Watch List picks and built up from there. Also nice timing getting in and out of AAPL, WPM and CMG has certainly boosted our bottom line but on the whole – it's been about this relentless rally that seems like it will never stop going up – which is what makes me so nervous. All good things come to an end and this too shall pass and we'll have to go back to real trading – not just shooting fish in a barrel.
FMCC – Has fallen back from $1.58 last month but we're in this one anticipating a rule change where the Government stops taking all their profits (still from the bailout) and then a big move higher.
Short Puts - Back in July, we were up $15,000 on our short puts and now we're up $40,909 – that's crazy! CM is going to expire worthless but I also want to lock in the gains (and lower the amount we have to hedge and raise cash and lower margin) and clear slots by

closing out the following: BRK.B (both of them), BX, CLF, CVS, FB, RCL, SIG

. Not that anything is wrong with any of them but they all have less than 40% to give us between now and next year and we can replace them with short puts that will pay us 100% which is 150% more – so why not take advantage of the rally and cash those out early?
ETM – On track and good for a new trade.
FTR – Back on track.
NRZ – Way over goal.
SKT – On track and great for a new trade as I can't believe it's still so cheap (pays $1.40 dividend too)
As I noted in yesterday's Webinar, these are super-diverse positions which is very helpful in keeping our gains steady. If you are building a portfolio from scratch – keep that in mind. Notice how few similar types of companies we have – we're not favoring any sector in particular, just selling lots of premium across the board – like any good casino will do!
Long-Term Portfolio Review (LTP) – Part 2:
AAPL -

The 5 short Sept $190 calls are $29 ($14,500) but 2021 is out so let's get more drastic and buy back those and cash in our 20 2020 $165 calls at $63 ($126,000) and roll them to 40 2021 $190 ($52)/240 ($30) bull call spreads at $22 ($88,000) and we'll roll 20 short 2020 $195 calls at $41 ($82,000) to 25 short June $200 calls at $31 ($77,500)

. All in all, we're spending $19,000 of our cash and we end up with 40 $50 2021 spreads ($200,000) covered by the same short puts (we'll sell 2021s if they dip) and a 2/3 sale of June calls which are 273 days out of 847 so 3 rolls ahead of us. Moves like THAT, by the way, are how this portfolio makes the big bucks. This trade started out with 20 $30 spreads ($60,000) that we spent net $20,500 on and now, at around $40,000 in (using the current profits from the same trade), it's a $200,000 spread – that's 40% of our original portfolio money ($500K)! We started this on May 8th so this is just month 4!
As I often point out, when you initiate spreads that have 300% upsides and they take off in the right direction – you offset a large amount of losers with the one winner. UNFORTUNATELY, AAPL did go straight up from our entry and we never got a chance to buy more but we're still able to work it into a larger trade over time.
Meanwhile, our "losing trades" are the ones that get cheaper first, and that's fine with us as we get to buy more cheaper and lower our targets – making them easier to hit down the road. The key is to manage those initial allocation blocks so that you have plenty of firepower to adjust – because we never know where a bottom is but, if we pick good value stocks – we can take advantage when others are panicking out.
ABX – Not in the mood to add more but will go to 2021 if we have to. At the moment, the 2021 $12 puts are $2.75, so a good roll from the 2020 $15s at $4.75 and we sold them for $2.35 so if we did a 2x roll we'd pick up 0.375 per put so net $2.35/2 = $1.175 + 0.375 = $1.55 so our break-even on 40 short puts would be $10.45 but no hurry. Likewise, we could roll the 2020 $10 calls ($1.95) to the 2021 $8 ($3.60)/$12 ($1.80) bull call spread for better than even but I think it's too soon to give up and cap the upside.
ALB – We bought back the short calls last time and now we're back to the May highs ($106.50) but I don't see the point to having such deep calls so

let's cash the 20 2020 $75 calls at $35 ($70,000) and buy 20 of the 2021 $90 ($30)/$120 ($15) bull call spreads at $15 ($30,000)

so we pocket $40,000 leaving us with a free $60,000 spread to play with that's $30,000 in the money. Well,

I guess we should be good landlords and sell 5 (1/4) of the Jan $110s for $4.20

because who doesn't like $2,200?
ALK – At our target already.
AMGN – Over our target.

The 5 short Sept $190 calls are $15.50 ($7,750) and we can roll them to 7 short Jan $200 calls at $12.20 ($8,540) and we're still less than half covered. Let's also buy back the short 2020 $160 puts at $5.70 and wait for a pullback to sell 2021s

.
ARR – Right where we came in but we're in it for the dividends and the calls aren't worth selling for 0.85 on the April $22.50s.
BBBY – Back on track.
BHC – Was VRX, way above goal.
BJO -

Let's just take the loss and give up on these guys

. We already bought back the short calls for a profit but still a nasty loss overall.
C – Over our target.
CDE – As with ABX, just have to wait for them to cycle back.

50 2020 $7 calls at 0.90 ($4,500) can be rolled to 50 of the 2021 $3 ($3.25)/7 ($1.45) bull call spreads at $1.80 ($9,000) so we're effectively doubling down and drastically lowering our strike

on what is now a $20,000 spread that's half in the money.
CHK – Hovering around our goal.
CHL – On track. The Sept calls will be cashed and the short Sept puts will expire worthless (leftover legs from old trade) and now we'll just have the March set.
CMG – We got more bearish last time and now a huge winner.
DIS -

Short Sept $110s will get paid out

and I'd like to wait before selling more short calls.
F – Stupidly low,

let's buy back the 15 short 2020 $11.87 calls for 0.40

and, when they go higher, we can sell the 2021s (the $10s are $1.25 and the $12s are 0.70).
FCAU – On track
FNSR – Squeezing the channel into earnings (12/5ish) but we have faith and they are on track anyway.
GE – Got another downgrade yesterday. Last Q they had $30Bn in sales and made $2.3Bn from operations but then ended up with "just" $789M in profit so there will be years of rough sledding ahead but, long-term, they are still GE so I'm still for accumulating in the short run.

Our 20 short 2020 $18 puts are now $5.70 ($11,400) so we can roll them to 30 short 2021 $15 puts at $3.50 ($10,500) for not much and the 50 2020 $13 calls at $1.45 ($7,250) can be rolled to 80 2021 $10 ($3.65)/15 ($1.50) bull call spreads at $2.15 ($17,200)

so we end up in a $40,000 spread that's $20,000 in the money for less than net $20,000 – despite all the fuss.
GIS – Still good for a new trade.
Long-Term Portfolio Review (LTP) – Part 3:
HBI – On track.
HRB – On track
IBM – On track.
IMAX – Back to the top of the channel so

we'll just roll the 15 short Sept $23 calls ($1.95) to 15 Jan $24 calls at $2.40 to pick up another 0.45 ($675). We'll cash in our 25 Sept $18 calls at $7 ($17,500) and we'll just pick up 20 of the 2020 $25 ($4.20)/30 ($2.30) bull call spreads for $1.90 ($3,800)

as a cover to the short calls and, if IMAX doesn't pull back, we'll simply add more longs and keep rolling. Meanwhile, it's $14,375 off the table and we still have a $10,000 spread!
LB – Notice the long $20 calls have no premium but the short $30 calls have $5.65 in premium. That's money that will absolutely come to us over time.

I'd like to buy 50 of the 2021 $27.50 ($7)/$35 ($4.50) bull call spreads for $2.50 ($12,500) and put a stop on our 30 2020 $10 calls at $9.50 ($28,500)

so we'll take at least $16,000 off the table if they fall below $30 or, otherwise, we add $37,500 of upside potential if they keep going higher.
MO – Almost at goal already.
MT -

We have $13,200 tied up in the 20 2020 $30 calls but we can cash that and roll to 40 2021 $25 ($11.50)/32 ($8) bull call spreads at $3.50 ($14,000)

so for $700 more we drop to $28,000 in the money on our spread. Great for a new play as well and I'd sell 10 of the 2021 $30 puts for $4.80 ($4,800) to offset the cost.
NLY – A bit lower than we'd like but we're in it for the dividends.
NYCB – Another dividend play that's a bit low in the channel.
OPK – Lots of strife on this one that will take time to resolve. No harm, no foul so far so we'll wait for better information.
PBR – On track.
PZZA – A new one but already booming.
QCOM -

Over our target so let's cash in our 15 2020 $55 calls at $20.50 ($30,750) and pick up 20 of the 2021 $67.50 ($14.50)/80 ($9) bull call spreads at $5.50 ($11,000)

so we take $19,750 off the table and we still have a 2/3 covered $25,000 spread. Not bad from a net $2,300 start less than 6 months ago!
SBUX – At goal already – crazy!
SKX -

We were supposed to sell the Jan $28 calls when they hit $3 and I forgot. Now back at $2 I guess we'll still try to sell them at $3 but no less than $1.50

.
SPWR – Nice recovery, back on track.
T – Caught a nice bottom on them and on track now.
UCTT – Still waiting for them to improve but no changes until we see earnings. They just acquired Quantum Global for $342M so it will take a while for them to settle down.
WBA – Already at goal.
WPM – Time is our friend on this one as we have to wait patiently for silver to pop.

Our 40 2020 $15 calls are $3.55 ($14,200) and I don't want to sell them unless they go below $3.25 ($13,000) so we risk $1,200 but no worries if they stay over $17. I want to add 50 of the 2021 $12.50 ($6)/20 ($2.25) bull call spreads at $3.75 ($18,750) so that's our "roll" and hopefully we can eventually get that much for the 2020 $15s to make it an even one

.
With all of the 2020 and 2021 move – BE PATIENT! Stocks move up and down all the time so just simply put a bid in for your price and wait and see if you get it. Only when you fill one of your legs at a price you offered should you be considering paying more (or collecting less) for the other leg(s) you need to fill.
With WPM, for example, it's low in the channels so I'm anxious to buy the long calls for $6 so I'll buy 20 of them (easy fill) and ask for $2.50 for the $20s and I either get that (because WPM goes higher) or it goes lower and my next 20 2021 $12.50s will be cheaper than $6 so, either way, I save some money!
Wash rinse, repeat until you fill.
Options Opportunity Portfolio Review (OOP) – Part 1: I do love a diverse portfolio and this one is now up 37.3% for the year at $137,292 and that's up $6,417 (6%) since our 8/21 review, so very good for less than a month. I keep looking for things to cash out but then I review them and I like them all too much so I'm not even going to raise expectations here and we'll just be happy to keep chugging along for now.
All of our adjustments last month were to get a bit more bullish on the positions that haven't been working yet and that's been paying off this month as SPWR, LB, GNC and even FTR begin to find some buyers. Unlike last month, however, we now only have $38,720 in CASH!!! so I'm not going to be as anxious to put money into things as I was last month when we had $18,000 more to spend.
HMNY – Down to 0.012 and, if they reverse split again 1/250, we'll have just 160 shares at $3 – for as long as that lasts. No point throwing MORE good money after bad on this one but no point in cashing out either.
SQQQ – Very aggressive hedge down $6,900 but it's $6,640 in the money so good protection. If the Nasdaq were to fall 10%, then SQQQ would go up 30% ($3.60) to $15.75(ish) and then we'd have $23,000, which is + $12,500 so that's our conservative protection from these calls.
Short puts – All good and on track to expire worthless except:
SCO -

Let's add a bull call spread to them as they are back at $15. The Nov $14s are $1.85 and we can buy 10 of those ($1,850) and sell 10 of the Nov $16s for 0.95 ($950)

and that's net $900 on the $2,000 spread that's half in the money to start. Anything under $70 on oil is good for us. The short Sept calls will expire worthless and

the Sept $16 puts are $1.20 and can be rolled to 10 Jan $15 puts at $1.90

and that puts $700 in our pocket for picking up $1 in position (options are fun!).
BJO – This one is turning ugly as BJO falls apart but it's March and we sold calls to cover so we can afford to be patient.
TZA – Our other hedge at net $5,925 with potential for $25,000 at $12 but TZA at $8 x 1.3 is only $10.40 so that's our real protection on a 10% drop so $3.40 x 50 = $17,000 or another $11,000(ish) of protection here.
FTR – Back on track baby!
ABX – We got more aggressive last month and now we'll just have to wait and see. Though it's improved the past week – we're only back to where we were last month.
ALK – In my recent travels I heard good things about them – seem to be improving quickly and already at our goal. Let's keep in mind though that it was, originally, just a $5,000 spread where we sold 4 short puts and the net was a $2,000ish credit so $7,000 was our max upside. When they went lower, we sold more puts and now the spread is up $6,070 though the potential is $12,000 now as well. Anyway, we're not going to let the net go below $5K at this point.
BBBY – We got more aggressive on these too and, hopefully $18 will hold up and begin to form a supportive base.
BHC (formerly VRX) – On track.
C – Halfway to $20,000 and over the money already.
CDE – I forgot to make the changes blue and bold last time and I forgot to make them myself, our plan was (and is):

We may as well roll the 20 2020 $7 calls at 0.90 down to the 2020 $5 calls at $1.65 as we pick up $2 in strike for just 0.75 and, since it's such a nice deal, we'll double down to 40 long $5s at $1.91 avg (not counting the short puts).
Options Opportunity Portfolio Review (OOP) – Part II:
CHK – They broke down instead of up. We don't have enough cash for me to be comfortable pressing this one but I do still like them.
FNSR – Back on track.
GE – Well, the 2021s are out and

we can roll our 10 2020 $20 puts at $7.35 ($7,350) to 20 of the 2021 $15 puts at $3.35 ($6,700) for $550

and I think we should do that as it's a big reduction in strike target.
GNC – Fantastic timing on our DD last month. All it took was approval of the deal that we've been looking at for months yet the stock just kept selling as if it wouldn't happen. Now we have a lot of shares deep in the money – hopefully they keep going.
HBI – A bit low but still profitable. Good for a new one.
HRB – Good for a new trade now.
NLY – Price action has been weak but we did the math on them in chat last week and we still like the play as it stands.
OIH – New trade and still good for a new trade.
SPWR – Up 10% since last month, hopefully it continues. Still good as a new trade.

WBA – Easy money on that one, on track.
WPM – Was getting scary but now coming back so we'll have to wait and see. I still like this as a new trade – way cheaper than where entered!
Still nothing we want to cash out (well, we're trapped in HMNY now) and overall performance is strong so not too many changes and we'll see how the next few weeks play out. I don't think we have enough hedges but the Dow is up 166 today so I feel like that's another case of throwing good money after bad but, if things do turn down, I'll want to use some of that sideline cash for more hedging!
Butterfly Portfolio Update: We did nothing in the last review (8/16) other than selling another short set on MDLZ yet now we're at $134,434, up $4,477 (4.5%) for the month and we have $87,120 in cash and, though we're "only" up 34% for the year, this is by far my favorite portfolio as it is slow and steady and just grinds out the cash – even in a tough market with low premiums like this one!
You don't NEED excitement in your investing – the money you make lets you do exciting things. We made only one move over the summer in this portfolio because we are BALANCED and because we are BEING THE HOUSE – NOT the Gambler though we still adjust more bearish in the top of a channel and more bullish at the bottom – it's just not a big deal if we don't.
AAPL – Earnings are before Nov expiration but

we can sell the Oct $215 calls for $7.80, so it would be a crime not to do that! Let's just sell 4 for $3,120 and see how they go

.
DIS – Looks like we nailed it with the short Sept $110 calls so there's $2,940 we collected since 7/20 against a net $8,000 spread so 36% back in two months is a nice little business (or casino game) to own, right? We rode out a spike against us because it was a 1/2 sale and it all worked out in the end. DIS has earnings early Nov so if we sell Nov contracts that's a concern. The Oct $110s only pay $2 and that's not enough to take the risk so

I guess we go to Jan and sell 5 $115 calls for $2.45 and 5 $105 puts for $2.40 so that's $2,450 collected for another 4 months

but, after earnings, we have lots of room to adjust and sell more.
MDLZ – A bit over our goal on the short calls and puts, but another month to go. Of course, our long play was only net $3,500, not including sales revenues and, at $43, it's $6,000 in the money so, if we lose $500 at $44 (as we sold $1.50 in premium) because our longs are $2,000 more in the money – I think we'll be able to live with that! It's hard to get used to having positions which you are bound to lose some parts of pretty much all the time – you have to learn to look at the overall picture and think of it like a business which has revenues AND expenses and all you need to do is try to keep the revenues coming in and keep the expenses low enough and you will continue to make nice profits…
OIH – Took a little dip but now it's recovering right back to our $25 target. Nothing much to do but sit back and wait for Oct expirations.
Once again, not much to do at all. As noted above, when you pay net $3,500 for the MDLZ 18-month longs and then you sell $1,250 in premium every 2 months, that means you have an expectation in your business of collecting 9 x $1,250 = $11,250. Now, you won't "win" every time on your target but you will ALWAYS collect the premium so, over the course of 9 picks, you have $11,250 of wiggle room to be wrong on 5 contracts so about $2 in either direction on any given month won't hurt you and we have room for 2 2x rolls before we're fully covered so we have an EXCELLENT chance of making much more than the $3,500 we laid out AND if MDLZ finishes above $40, we get a bonus $2,000 per Dollar above up to a $14,000 maximum as a bonus.
MDLZ is still good for a new trade and, if you've never tried one of these before – it's a great place to start as you'll do almost nothing for 15 remaining months and it would be very disappointing if you don't triple your money!
That's why, whenever someone says what portfolio do I recommend for retirement incomes – I say "Butterfly"!
One year anniversary for the Money Talk Portfolio and we can't make any adjustments (as I only do them on the show) so here it is. We haven't looked at it since I did the show back in July (17th) and we were at $84,300 and, since then, we've moved to $89,287 so up 78.6% for the year. Keep in mind we went to much more CASH!!! last time as I didn't want to stay open for the summer and we have dogs like WPM, ABX, LB and GE left in the portfolio but, BECAUSE we keep plugging away and we keep selling premium – we just keep making profits!
I would certainly encourage you to go back and read the last review and contemplate how conservatively we play this ultra low-touch (once a quarter, never in between) portfolio. All year long we simply take off the maturing winners and add a new play each Q and, despite several very disappointing stocks – we make money anyway because we keep selling premium and we take non-greedy exits.
In fact, that $24,475 profit on short WPM calls was the short leg of a long spread but we CASHED out the long leg because $22 was the top of our expected range. So we got more than the full expected profit on the long end and now we owe nothing to the short caller. The new bull call spread was only set up to cover the short 50 calls, we didn't expect WPM to go that high.
All in all, I'm very happy with this portfolio – despite the restrictions.
Do you know someone who would benefit from this information? We can send your friend a strictly confidential, one-time email telling them about this information. Your privacy and your friend's privacy is your business... no spam!
Click here and tell a friend!