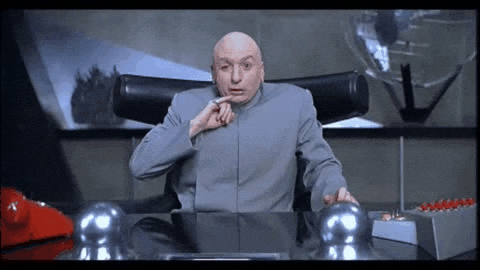 $847,359!
Now we're up $247,359 (41.2%) in our paired Long-Term and Short-Term Portfolios and that's up $29,398 from our last review. We keep trying to cash out but, when push comes to shove, we have so many well-balanced positions that we love in our paired LTP/STP portfolios, we end up keeping almost everythign and, so far so good as the bonus money pours in. As I said last month, as long as the indexes are holding their 50-day moving averages, we're not in immediate danger and this market seems to shake off everything that's thrown at it – so far.
Once again we tried to cash out some winners from the LTP/STP but still so much money to be made and working so well – we don't want to screw it up. So we doubled down on some of our STP hedges (using about 1/3 of the LTP profits) but we are keeping one hand firmly on the exit at all times as there is far too much uncertainty this month (Aug) to risk what anyone would say are already a nice year's gains.
We still have $297,758 in cash and about $1M in margin remainin in our Long-Term Portfolio, so we're very flexible and that portfolio is our MOST invested. I'm still very risk-adverse in this market and yes, we could be making more if we were more aggressive but then again, we could blow it too – and that is what we're trying to avoid.
In fact, people wonder why, in our Hedge Fund, we're "only" up about 10% in the first half but that's because we are making sure we don't LOSE money in our first year – or we'll start with a poor track record and that's death for the fund. So, playing the longer game – we make SURE we make 20%, which makes us one of the best performing funds in America and THEN we get more money and THEN we get a bit more aggressive but, for our first year – it's all about not losing money.

Over the long run – 20-40% should be "normal" – just like it is for the LTP/STP.
Long-Term Portfolio Review (LTP) Part 1: $634,441 is up 26.9% but, like the OOP, we got ripped off on VRX, which should be another $8,000 once we get credit under the new symbol. On the whole then, we're flat to last month's $643,761 but a lot of wild gyrations as we were 30% yesterday so up and down $50,000 is a bit unstable and that's because we have a lot of leveraged, bullish plays that are getting more dangerous to leave open or uncovered (of course, that's how we made 30% in the first place!). It's not so much the securities that are moving up and down as it is the VIX (and, since we sell a lot of premium, a high VIX hurts us in the short run).
Keep in mind, we don't have a big STP hedge at the moment and now we're back to worrying about the market becoming unstable so it's either add STP hedges or close the LTP longs we need the hedges to protect so my goal is to close more longs today. We started in Jan with $600,000 in the LTP/STP paired portfolios ($500/100K) and now we're at $745K so up a combined 40% – nothing wrong with taking that off the table and calling it a good year – even if it is only July!
FMCC – I'm sorry but stock with no options bore the crap out of me! It's up 16% but so what? It's going to hit $2 and then we're out with a 50% profit - yawn!
Short Puts – We're up about $15,000 on the open positions and stand to gain another $70,000 if we don't get to buy these stocks at great prices. Not worried and none are so deep in the money that I want to cash them out.
ETM – On track
FTR – Below our range but we're waiting for earnings to decide what to do.
NRZ – On track.
SKT – Over our target and a nice $700 dividend coming this month so we'll likely get the full $40,000 + (6 x $700 =) $4,200 == $44,200 back and currently net $33,260, which is a lovely $10,940 (33%) between now and next Jan. I know, yawn….
Well, nothing to cut in that section but that section is dividend-payers and stocks we want to buy cheaply WHEN the market pulls back so that makes sense…
AAPL – Not worried about this one and

the short $190 calls at $2.25 can be rolled to the short Sept $190 calls at $7.50

for another $2,500 in our pockets while we wait.
ABX -

May as well buy back the short 2020 $20 calls for 0.37

.
ALB – In know I'm trying to take money off the table but I think they will pop on earnings (8/7), so

let's buy back 10 short 2020 $130 calls at $4.40 ($4,400) and 10 short 2020 $95 calls at $14.50 ($14,500)

to lock in $15,650 worth of gains on those positions leaving us in the 20 2020 $75 calls for net $39,500 so our net is $95, right where the stock is now with almost no premium.
ALK – On track
AMGN – We're net $14,000 but it's a $37,500 spread that's right on track in a stock I love so I guess we'll stick with it but

lets sell 5 Sept $190 calls for $6.20 ($3,100)

.
ARR – Right on track.
BBBY – Stupidly cheap down here but we're already aggressively long with a 1/3 cover.
BJO -

Let's buy back the 25 short Sept $48 calls for 0.40 ($1,000) and roll our 25 Sept $44 calls ($1.05) down to the $42 calls at $2.05 for net $1 ($2,500)

and see how that plays out before selling more short calls.
C – On track but net where we started.
CDE – Kind of flatlining but our conservative spread is doing well as sold premiums expire.
CHK – Net $4,000 on a $15,000 spread that's almost in the money – have to leave that one…
CHL -

Let's buy back the short Sept $47.50 calls at 0.17

.
CMG – At $450, we would gain $18,000 from the short calls and the spread would be $60,000 in the money so net $78,000 and currently showing net $22,895 so no reason to change this one!
DIS -

10 short July $110 calls ($1,700) can be rolled to 5 short Sept $110 calls at $4.75 ($2,375)

so we collect another $600 and wait to see how earnings (8/7) play out. Otherwise, the long part of the trade is right on track.
F – In our zone and paying a great dividend.
FNSR – We are $35,000 in the money at $17 but the net of the trade is $29,550. Earnings are not until Sept and we are already aggressively bullish.
GE – Down a lot but my main issue is fighting the temptation to put more in! The 2020 $8 ($5.50)/13 ($2.10) bull call spread is $3.40 and you can sell the 2020 $13 puts for $1.65 so net $1.75 on the $5 spread that's 100% in the money for a potential $3.25 (185%) gain. That's good for a new trade and we have net -$1,000 and we need to make $16,000 back so should we leave it and hope for $16.50 to get even or spend about $10,000 to roll to 50 of the new set-up with a max payback of $25,000 at $13? I think we'll wait for now as 2021 will come out in a few months and it either gets cheaper to roll to 2021 or, if it goes back up – then we won't need to roll anyway.
GIS – No attractive rolls so we'll leave it.
HBI -

Right on track but it's net $9,000 out of $12,000 so let's take it off the table rather than wait 18 months for 33% more money

.
IBM – WE have such a low spread that we're almost 100% in the money already and net $20K out of $45,000 is plenty of room to run on a stock we have a lot of faith in so all is well here.
IMAX – On track and we're only 60% covered.
LB – Outrageous price on the short calls means we won't buy those back. Waiting for 2021 to come out to roll short puts but not even a loss on those.
MO – On track.
MT – Back in the bottom of the channel on tariff issues so

let's buy back the 20 short 2020 $37 calls for $2.40

and give it some time.
NLY – Steady in the channel and on track. We just keep collecting the dividends.

NYCB – On track.

OPK – Caught a nice run on them but only netting $5,000 out of $12,000 at $7 so have to keep this one too.
PBR – Sometimes I see something and say "what was I thinking" as I don't like PBR much but, looking at the chart, I don't have to like it much to "buy" it for under $10 at the end of June. It's like, I don't like a $23,000 Toyota Corolla but, if you offer me one for $10,000 – I'll take it and figure out what to do with it later. Now it's up $3,500 but it's a $24,000 spread at net $8,500 so miles to go and our target ($15) is about right and anything over $12 locks in $15,000 and that's still a double from our net so – Yay PBR!
QCOM – Another one I don't like but they are cheap (ish). Call it on track.
SBUX – Brand new and still on sale. I walked past a SBUX I assumed was closed (the rest of the building is being remodeled) but then saw new-looking boxes so I went in the door, walked down the long hall and yes, indeed, SBUX is the only remaining tenant in the building – and there was a line! We'll stick with them.
SKX – Yikes, that turned sour fast. Adjustments were made earlier in chat, saying: "

we will buy 40 SKX 2020 $23 ($6.40)/27 ($5) bull call spreads for $1.40 ($5,600) and we will buy back the 20 short Jan $34 calls for 0.55 ($1,100) and we will put a stop on 20 Jan $28 calls, now $2, at $1.50 ($3,000)

but hopefully they bounce back to $3 ($6,000) so we have an almost even roll to the new position.

"
It's not about the chart, it's about the numbers. They had bad news last time and the same bad news this time is taking them down again – that's just silly. What matters is what they can make me back on my $4Bn and last Q they made $137M and this "terrible" Q they made $45.3M so let's say $90M more for the next 2 is $272M for a p/e of 14.7 if they don't improve at all.
As I often say, while it would be nice if our net $320 investment zoomed up and made the full $12,000 we were hoping for, that's not what happened but our fallback is to spend no more than $3,800 more (about $4K total) to be in a $16,000 spread that's 100% in the money and already they have bounced back a bit so our Jan $28s are now $3.70 ($7,400) vs our worst-case $3,000 so the new spread is back to being net free but now far, far lower in strike.
Have a trading plan – follow through with your trading plan!
SPWR – Another victim of Trump but I refuse to spend $1 to buy back the 2020 $12 calls as our target hasn't changed so why pay them?
UCTT – The really strange thing about these guys is they are MAKING $25M a quarter so $100M a year yet you can buy the company, at $16, for $620M. I don't understand it but I'm sure not getting out of these. It costs $2.50 to roll the $15 calls down to the $10 calls – let's do that!
VRX – They changed their symbol to BHC but we're waiting for the update to our options. Same price ($22.62) so about $8,000 better than it looks on the $14,000 potential spread that's 100% in the money.
WBA – Not down enough to make it worth changing but I love these guys long-term.
WPM – Took a huge hit with Silver crashing but that's just silly so good for a new trade.
Well, that was a complete failure! These positions are all too good to take off the table. I guess if I can go through 50 diverse positions and not find a good reason to sell any of them, I shouldn't be too bearish on the market, right?
My worry about the market is a Macro concern, the individual stocks are great – I'm just worried about the economy taking a hit and the high-flyers correcting and taking everything else with it but this is a very fine collection of solid companies so we'll just have to add some more hedges and stick with them.
Short-Term Portfolio Update (STP): Surprisingly, we're now at $212,917 which is up 113% for the year and up a crazy $38,717 since our 6/13 review. That's not bad for our "hedges" in a non-stop bull market. Of course it was our quick winners and good timing flipping our hedges (hedging the hedges) that made all the money – not the hedges themselves. IQ and TSLA are big winners but so volatile that I wouldn't leave them on if we weren't so far ahead in both portfolios that we could afford the gambles.
Those two new trades were pretty much all the gains but that's fine as the other stuff is HEDGES that are INSURANCE to protect the 30% gain ($150,000) in the LTP as well as that portfolio's $500,000 base.
To be clear on the strategy here: The STP is a $100,000 portfolio whose job it is to protect the $500,000 LTP, which is generally 100% bullish. The more exposure we have in the LTP, the more we hedge the STP but then, when the STP seems too bearish – we make some bullish short-term trades to generate some cash (and if they fail, it's probably because the hedges are starting to work).
We also sell puts to raise cash and already we have about $8,000 of gain there, not counting what we closed already and then there's another $19,000 to gain if the market keeps going up – that helps pay for the hedges as well.
Short Puts – All good.
DXD I – We're coming down to the wire on the July spread but DIS and IBM pumped the Dow up today, adding about 60 points against a strong general sell-off and I don't think we'll lose it into the weekend but,

we can make sure we get $1 now by cashing the 100 July $31 calls ($10,000) and buying 100 of the Aug $31 ($1.35)/33 (0.50) bull call spreads for net 0.85 ($8,500)

so we take $1,500 off the table and the only way we'll owe money to the short $32 callers is if our Aug spread is over $1 in the money.
DXD II – The Jan spread is at the money and has a $20,000 potential on a 12.5% move, which would be a 6.25% drop in the Dow, so that's that hedge. Currently it's just over $2,000 so call it an $18,000 hedge we paid net $4,000 for.
IQ – What a crazy-assed stock this is! Last month we VERY WISELY cashed in our Jan long calls and set up the 2020 spread, which put us short-term bearish and that paid off but it's a long way to expiration so we'll keep a close eye on it.
TSLA – We're going to collect 100% on this one – congrats to all who played. Our entry was just net $2,410 and we'll get the full $14,000 tomorrow for an $11,590 (480%) gain in a month. Who says it's bad to have cash on the sidelines?

TZA I – The July $10s will expire worthless so the cost of insurance was $4,150 since May 9th. The short Jan $15 puts I have faith in recovering a bit so we'll leave those and it's just 20 we sold for $4.80 so net $10.20 is not bad. I would not call this protection, however, as we'll be lucky to break even.

TZA II – This one is $12,000 in the money and shows net $11,500 so in very good shape and good as a new hedge. Upside at $13 is another $36,000 so that's the hedge but $8.50 to $13 is $4.50 which is 53% so it would take an 18% dip in the Russell for this to pay off which means it's not fantastic protection but a more normal 10% dip would still be about $2.50 for $20,000 – so call that the amount of insurance we actually have.
So that's just $40,000 worth of protection so we'll either have to add a lot more hedges OR we can trim our LTP exposure – that's our next project!
Butterfly Portfolio Review: We finally added a new one (MDLZ)! Of course, we don't need to be hasty in this portfolio, which may be the most reliable (and boring) way to make money I've ever come up with. Now we're up 20.6% at $120,587 and that's up $5,042 from our 6/14 review, where we made NO CHANGES AT ALL. The May 17th review was the active one, where we adjusted BOTH of our positions at the time and added AAPL – that one was hard work!
Now we have a crazy 4 positions to manage so cancel that long trip you were planning. No, just kidding, the whole point of this portfolio is that we only make adjustments once a month, at most, other than if we decide to add something – which is very rare.
We still have $84,680 in CASH!!! but this is a very low-risk portfolio and we really don't need to rush our deployments since it's such a powerful money-maker. Measure twice and cut once is the guiding principle here.
AAPL – We're right on the money with the July calls and earnings are not until the first week of Aug so we'll let them expire (stop at $1.50 though) and I don't think Q2 was very exciting for AAPL, so a small beat at most. The short July calls were ballsy as they were a full cover and I think, into earnings, we should just wait and see as our $180/220 bull call spread is obviously bullish but the short $160 puts seem safe so let's just let it play out and make our bets after earnings.
DIS – They popped and earnings are 8/7 but fortunately we only 1/3 covered with short July $105s, which are currently $5.65 ($2,825). Our long spread, however, is in the money with $18,750 potential so there's

no reason not to roll to 7 (1/2 cover) short Sept $110 calls at $4.20 ($3,360)

- so we actually collect another $535 and roll our protection $5 higher where we DEFINITELY collect $18,750 before we owe the short callers a penny back (in the long run). We were WAY more aggressive with our put sale, so it was a bullish call back in May and I don't like the pricing of the Sept puts ($105 puts are just $1.35), so we won't sell any for now and we'll see how earnings play out.
Keep in mind that, logically, we are already very well-covered to the upside with our bull call spread and our short 2020 $90 puts that still have $1,453 to give us as well and the short calls are a hedge against a loss on our long spread but adding short puts doesn't give us more protection to the downside and it doesn't add enough upside protection to make them worth a risk – so we simply don't play.
MDLZ – Brand new so nothing to do but wait and see if we keep our Aug $42 target. Like GIS, they really couldn't be more boring and we have $5 of wiggle-room (12.5%) on our short put/call combo and, even so, we only sold 5 of each as it's a new trade.
That's typical with our Butterfly Trades by the way. We entered the 2020 $40/47 spread for net $3,500 after the put sale so we're generally playing a bit bullish but that's our base position. The real key to the Butterfly plays is what we expect to generate in income and our first short calls were at the money Aug $42 short puts and calls for $1,023, which is already 30% of what we laid out for the first 45 days out of 560 we had to sell.
So what this trade (and this portfolio) is really about is selling $1,000 10 times against a $3,500 position and that's our very likely profit ($6,500) and then whatever we make on the spread (up to $14,000) is a bonus. No wonder this portfolio does so well so consistently!
Meanwhile, we don't really care which way it goes as 1 of the 2 shorts WILL expire worthless and then we'll roll the loser and sell more of the opposite side and we'll keep widening the target zone until we get lucky and finish in between the short puts and calls (so they both expire worthless and we keep it all). Not a bad trading plan…
OIH – The short July calls will expire worthless and, since we only have a 2/3 cover on the longs – there was never any danger so it would simply be irresponsible not to sell 5 more and OIH doesn't have earnings as it's an ETF – another good reason to play them. We're dead-center in the channel and there are no Sept contracts so

let's go out to Oct and sell 5 of the $25 calls for $2 ($1,000) and the $25 puts for $1 ($500)

. If OIH does hit $24 again, then maybe we'll sell some 2020 puts but, for now, our entry was net $5,425 and we made $900 on the July calls we sold in May so 60 days and now we're selling 90-day calls for $1,500 so on track to sell $9,000 against the long position is perfect and, if OIH finishes at $30+, we'll get a $15,000 bonus for that (or $7,500 at $25).
That's it, that's all it takes to make really good returns in a very low-touch portfolio. If you struggle making consistent money in the markets (or don't have time to do a lot of trades), I urge you to try these positions. As they are all about selling front-month premiums, there's never really a bad time to enter – it's all about what you pay for the long position vs what you can reasonably expect to sell against it.
Options Opportunity Portfolio Review (OOP): We no longer carry this portfolio over at Seeking Alpha – I hardly even write for them anymore as the only reason I was putting up with their editors was because we were doing that project. I found it to be distracting going back and forth so we didn't renew it
Anyway, we're down a bit from our 6/12 review, showing $108,876 from $116,948 at the time so down $8,072 (8%) but that's partly because VRX, which was up $4,065 now shows only a $100 profit because they changed their symbol and the options are all showing no value, including the $13,000 worth of calls we own. So we'll have to ignore that for now and focus on the individual stocks.
We added positions and now we're low on cash AND I don't like the market at the moment so, like the Money-Talk Portfolio, we'll be looking to take things off the table.
AAPL – Certainly not worried about short $145 puts,

expect to collect +$2,350

.
CG – Not worried and

expect to collect +$250

.
SQQQ -

Let's buy back the Jan $25 short calls for 0.55 ($2,200) and we'll look to sell shorter-term calls on Nasdaq dip

.

Sept $18s were $1 two weeks ago so that's about what we'd like to target.

Currently it's showing net $9,300 but at $18 (20% Nas drop) it would pay $32,000 so about $20,000 worth of downside protection.

Expect to lose $4,000 (it's a hedge!)

.
TZA – These are fine as is since they are $8,600 in the money and the position is showing net $5,325 so, even if TZA is flat – we don't lose money and the potential return at $12 is $25,000 so $20,000 worth of downside protection.

Expect to lose $3,000

.
FTR – Fell out of our trading range but the pesky calls are still $1.05. I'm waiting for earnings but inclined to double down since we could buy more stock for $5 and sell the 2020 $5 calls for $2 and the $5 puts for $2 so net $1 for 1,500 more shares ($1,500) vs net $2,850 we spent so far. Keep in mind that, even at $5, this is $7,500 worth of stock yet the net shows just net -$90.

Expect to make +$7,500

.
ABX – Down with gold against the strong Dollar but this too shall pass and they just put out a very nice production report that investors ignored.

Let's buy back the short 2020 $20 calls for 0.35 ($700) and we'll re-sell when they re-cover.

$15 is very reasonable so net $10,000 vs current net $3,000 so

expect to make $7,000

.
ALK – On track for $5,000 and currently net -$4,055 so we

expect to make $9,055

.
BBBY – Waiting on earnings, certainly they can hit $22.50, which would be $5,000 and currently showing net $1,222 so we

expect to make $3,778

. I'm surprised the $25 calls are holding up so well – otherwise I'd want to buy them back.
C – Already at goal. Potential for the trade is $20,000 and currently $6,150 so we are

on track to make $13,850

, which is another 225% from here if they just hold $70. We only paid $1,000 to start but 225% is not bad for a new trade – and there's less uncertainty now than when we bottom-fished in late June.
CDE – On track at $1,775 for possible $6,000 so we

expect to make $4,225

.
CHK – Big fall from $5 but our target is for 2020 and we're "on track" for the full $5,000 and currently netting just $249 so I think we'll keep the

expected $4,951 gain

.
CHL – Blocked from entering US caused them to tank so we sold puts because China's 6.9% annual growth with 1.4Bn consumers is still pretty good. Nice opportunity for a new entry at net $1,987 and, if all goes well, we expect to hit $7,500 for

a gain of $5,513

.
F – Nothing wrong with this trade but it's tying up too much cash when we need some so

let's kill it

but leave the short puts open so we can still

expect to gain $2,423

.
FNSR – At $18 already and we're only looking for $20 so we expect to collect the full $14,000 and the current net is just $3,775 so great for a new trade and we

expect to make another $10,225

.
GE – What a disaster they have been. We're already playing them aggressive and, when 2021 comes out, we'll roll the short puts. At the moment, the $10 calls are $4.35 so paying $2 to roll down $3 isn't worth doing and I don't want to sell $15s ($1.45) to cover so we'll leave it alone but no particular expectations of profit on this one (HOPES, but not expectations).
GNC – Another down in the dumps play but we're positioned just fine and we do expect to get back to $5 which would be $5,000 vs current net $625 so here we do

expect a $4,375 gain

.
HBI – Our co-Stock of the Year is doing much better than our Stock of the Year (LB) and, technically, HBI is our actual stock of the year as they were down when LB was up at Thanksgiving, when we made the official announcement. Short story is – buy LB! On this trade, we're almost at the money for the full $8,000 but the net is only $3,975 so

a double expected at +$4,025

.
HMNY – We just doubled down at 0.20 and

we're looking to DD again at 0.10 if we can

. I would not put this in the expectations column and we're currently down $7,288, which is more than I wanted to be but if you can really sell the 2020 $2.50 puts for $2.47 – I'd sell 100 for $24,700 and your worst-case is losing $300 but your best case is making $24,700 – that's a fun trade!
HRB – They guided lower and tanked hard and we took the opportunity to buy back the short calls. I'm pretty sure they get back to $26, which would be $4,000 and then we can sell calls or cash out. At the moment it's net $1,075 so we have

at least $2,925 more to gain

.
IMAX – Possibly the best range-trading stock on the market. Well over our targets and we expect the full $10,000 in Sept and it's currently netting $8,550 but this is

another one we can cash out

- simply because we haven't found many we're willing to let go of and we do want to raise cash. Making $1,450 between now and Sept is a great trade if you decide to keep it.
LB – As noted above, our Trade of the Year back on sale (SLW/WPM was on sale a few times too) at $32 and we're just waiting for $40 to sell calls again so call that $30,000 off our current net $8,500 so

looking to make $21,500 on our Trade of the Year

.
NAK – None of our gambles are working. Down $11,956 is where all our profits went this year but they are making progress and the possibility (though slim) of making $50,000+ on this is too much fun to pass up. What they have is the World's largest untapped deposit of gold, copper and molly but what they don't have is permission to mine it from the Government – as the Alaskan fishing industry is 100% against their mine due to run-off concerns. I'm betting Trump's EPA don't care and they'll be allowed to move forward and the stock will rocket higher but it's a very slow process.
SCO - Let's take the money and run on the calls and leave the short puts for an

anticipated $875 additional gain

.
SPWR – Ouch, we were very aggressive and it's not working yet. Not going to anticipate anything but I still like them.
THC – On Think or Swim I see last sales of $24.96/18.60 on the bull call spread so $8.35 x 15 = $12,525 and the short puts are 0.75 ($750) so

net $11,775 out of a possible $12,000 we can certainly cash in!

VRX – As noted, we should get the full $7,000 back on this and it's currently net $0 due to the change in symbols so

expect to gain $7,000

but doesn't work as a real trade since what's showing for us is an error BUT, for the purpose of what we expect, since we do own the spread – the $7,000 is real.
WBA – Brand new trade I love and already up $2,950 at net $2,950 (we entered for net $0) and we expect to make the full $15,000 for

another $12,050 gain

from here.
WPM – Last year's Trade of the Year is pulling back with silver but this is a long-term play we expect to get fully paid on for at least $20,000 at $25+ and currently it's net $10,710 so worth keeping with an

expected gain of $9,290

.
Well, we didn't cash out too much because these trades are so damned good (and we have $40,000 worth of downside protection) but we are taking F ($14,138), IMAX ($8,550), SCO ($9,000) and THC ($11,775) off the table for $43,463 and that puts us back over half cash (including the few adjustments) so I'm happy.
We should all be happy that we're looking at a potential gain of $133,160 less $7,000 from the hedges (and more when we roll them) is about $125,000 (125%) by Jan 2020 if all goes well. And, of course, if any of our gambles (which have been killing our gains) actually pays off – we could go much, much higher so it's a fun portfolio with a solid base but no more taking chances until we're back on track for 40% this year.
Money Talk Portfolio Review: I am doing the show tomorrow so I have to put this together first. Sadly, we dropped a lot since our June 14th review, when we were at $92,727 (85.5%) but now down to $84,300 (68.6%), mostly due to LB's pullback and our inability to roll SQQQ like we did in the STP/OOP. Nonetheless, up 68.6% since Sept doesn't suck and now we can make some adjustments!
I'm a bit concerned about the rest of the summer so we're going to be cautious – especially with these gains to lock in.
ALK – I'm very confident in the next $51.80 entry so no change here. Earnings are 7/26 so we'll watch those carefully but expectations are low (about $1.65) and they made $2.51 last Q2, so I'm only worried about guidance.

Anticipate making $3,725 more on this one

.
IMAX – Lots of blockbusters ahead should be good for them but this spread is well in the money and

can be cashed out for $8.80/4.10 for net $4.70 ($9,400) out of a possible $5

so it's not worth the risk as we can't make interim adjustments so we'll take the profit off the table.
SQQQ – We still need a hedge and there's not much left in this one. We bought it for net $3,080 and now

we can sell the Sept $16 calls for 0.45 ($1,800)

so our cost of insurance since Feb was $1,280 – not too terrible.

We'll leave the short $23 calls to expire worthless and set up a new hedge of 20 June 2019 $10 ($3.50)/Jan $15 ($1.30) bull call spreads at net $2.20 ($4,400)

. The spread is $2.35 in the money ($4,700), so it's money well-spent as we can't lose unless our other positions go higher.
AAPL – We are way over our goal and the Jan $150 ($43.30)/165 ($30) bull call spread is $13.30 ($26,000) and the short $140 puts are 0.70 ($700) for net $25,300. If we ride it out, we will make $4,700 more at $165 and that's up 18.5% in 6 months – not terrible but I think we can do better with $25,300 in cash so

let's take this one off the table!

ABX – Gold has not been doing well but, long-term, I expect it to make a comeback. In a case like this, where the stock is below our target, we can roll to a lower spread,

closing out the 25 $13 ($1.75)/20 ($0.39) for $1.36 ($3,400) and picking up the $10 ($3.45)/$15 ($1.10) bull call spread at net $2.35 ($5,875)

. We originally spend net $1,500 and now we're spending $2,475 putting us in the much lower $12,500 spread for net $3,975, so our upside potential is now $8,525, which is still very good. Currently, we're showing a loss of $2,613 so, if it turns around to a winner of $8,525,

that will be a net $11,138 gain in the portfolio

.
That's true with a lot of our spreads. Of course it would have been nice if ABX had gone up and up and never gave us any trouble but we spent so little cash on our entry that we have plenty of room to make adjustments along the way in our 2-year spread and, if necessary, we can always extend the time-frame a year or so longer or simply walk away with a manageable loss – that is what hedging is all about!
GE – These guys have been a disaster and we'd down $3,125 on it so far. Do we try to fix it or give up? While GE is having trouble, I certainly don't think they will go bankrupt so, like ABX, we can roll to a lower position,

closing out the 20 2020 $15 ($1.42)/22 (0.28) bull call spread for $1.14 ($2,280). The short puts are in at net $13.05, so they are fine and we'll buy 30 the 2020 $13 ($2.30)/18 (0.70) bull call spreads for net $1.60 ($4,800)

. Here we are spending net $2,520 on top of our net $2,950 original cash position but we're now in a $15,000 spread for $5,470 with $9,530 (174%) upside potential at $18. As we currently show a loss of $3,125,

this position will hopefully turn around by $12,655 if GE is at $18+ in Jan 2020

.
LB – They just announced disappointing June sales but the company is in the midst of a turnaround and investors are simply impatient. It's a great opportunity for us to

close our 40 Jan $32.50 ($2.85)/40 (80) bull call spreads for $2.05 ($8,200) and move out to 40 2020 $27.50 ($6.65)/35 ($3.75) bull call spreads at $2.90 ($11,600)

so here we are spending $3,400 but we are getting an entire year longer to hit a much lower target for $15,000 on the spread. Our original spend was net $3,400 in cash so this doubles us to $6,800 with an upside of $8,200 (120%) and currently we're showing a $2,800 loss so

the potential turnaround on this trade is $11,000 at just $37.50

.
WPM – Despite silver getting hit hard, WPM has stayed near out goal but 6 months ahead of schedule. The Jan $17 ($5.10)/22 ($1.40) bull call spread is $3.70 out of a possible $5, so plenty of room to run but

the short puts are silly at 0.12 – so let's buy those back for $288

to free up a slot to sell something else. I am concerned the timing is off and WPM will dip so

let's cash in our 50 Jan $17 calls for $5.10 ($25,500) and buy 30 of the 2020 $22.50 ($2.75)/30 (0.90) bull call spreads for net $1.85 ($5,550)

so we'll be taking just shy of $20,000 off the table and the 2020 spread provides us with $22,500 of protection against the short calls. We have 50 short calls so WPM would have to be more than $4 over their $22 strike ($26) before it's a problem. If all goes very well, the short calls will expire worthless (or at least worth little) and whatever value remains on the long spread is a bonus.
So we are cashing out $54,650 worth of winning positions and the remaining trades have $38,518 of upside potential, which is another 77% against our original $50,000 entry. Of course we'll lose some money on our hedge and things don't always go as planned but the key to successful investing is to have a plan in the first place!
As a new entry, I like a nice, boring play on General Mills (GIS), makers of Bisquick and Cheerios, Cocoa Puffs, Fruit Roll-Ups, Go-Gurt, Haagen-Dazs, Lucky Charms, Old El Paso, Pilsbury, Progresso and dozens of other things you have in your cabinets. Last year, GIS made $2.1Bn on $15.7Bn in sales yet you can buy the whole company for $26.25Bn at $44.25 – that's just silly!
There's no "story" to this, it's a blue-chip stock that's been in business 100 years and will likely be in business 100 more and Amazon doesn't hurt them because they are not a retail store – they just supply stuff that retail stores sell – including Amazon. The drop from $60 was caused by a combination of higher transportation costs and fears of rising labor cost and raw goods costs that, so far, have not materialized.
Also, the company stretched out, buying Blue Buffalo pet food for $8Bn, which was 25x their $329M earnings so WAY higher then GIS's valuation but GIS sells $16Bn worth of stuff and has fantastic distribution so I think they will quickly squeeze another $200M out of Blue Buffalo, which would grow their earnings 25% to perhaps $2.65Bn and even applying a 12x multiple to that gets us to $31.8Bn, 20% higher than the stock is now.
We don't have to shoot for the moon here – or even $60. Let's go for $47.50 (10% higher) with the following spread:

Sell 10 GIS 2020 $42.50 puts for $3.90 ($3,900)

Buy 15 GIS 2020 $40 calls for $6.50 ($9,750)

Sell 15 GIS 2020 $47.50 calls for $2.85 ($4,275)

The net cost of the spread is $1,575 and, if all goes well, at $47.50 or higher in Jan 2020, the spread will pay $11,250 for a gain of $9,675 (614%). If GIS is below $42.50 you do have an obligation to buy 1,000 shares of the stock for $42.50 but the margin requirement should be only about $2,000 and you would take the loss and sell – not buy all that stock (even though it would be great to own, long-term).
As noted above, it would be great if GIS goes up and up and we make 614% in 18 months in our sleep but you can't expect that. The idea is just to have a diversified group of good, conservatively-targeted trades in solid companies that COULD make ridiculous amounts of money and, usually, some of them will and a 614% winner can pay for a lot of losers along the way so, in the end, you are very likely to come out consistently ahead!
Do you know someone who would benefit from this information? We can send your friend a strictly confidential, one-time email telling them about this information. Your privacy and your friend's privacy is your business... no spam!
Click here and tell a friend!