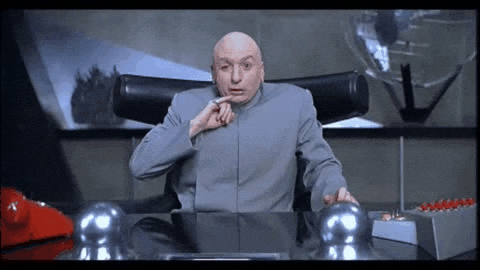 $2,285,000!
That's up a very healthy $191,432 from our Mid-Year Review just 3 weeks ago so I guess we're positioned a bit more bullish than we thought though we have added to our hedges since then. There was also a bit of a bounce back as that review had us down $40,487 from the June Review but we knew that was simply a poor time to take a snapshot and was likely to come back on its own. Actually, to check in (since these reviews were as of around July 19th) as of Friday our main, paired portfolios were at $1,598,911 on the LTP and $703,510 on the STP for a grand total of $2,302,421 so up another $17,421 with the S&P up very slightly means we're still a little bit net bullish, which means, next week, we'll lean towards finding some downside plays as we want to be very neutral into the Fed Meeting on Wednesday.
In perspective, $191,432 is only up 9.1% for the month and that's about what our audited Hedge Fund did so, on the whole, we simply did a good job of caputring a 3% up move in the S&P getting our usual leverage from our option positions. Once again, I want to emphasize our very important strategy of LEAVING YOUR POSITIONS ALONE (for the most part) as we only adjusted 8 of 80 positions in the Long-Term Portfolio in our last reveiw and mostly that was just housekeeping as July puts and calls expired and had to be swapped out for longer-term ones (Sept or Jan).
As we began 18 months ago with $500,000 in the Long-Term Portfolio and $100,000 in the Short-Term Portfolio, we're up combined $1,685,000 (280%) while our more conservative Options Opportunity Portfolio has gone from $100,000 to $336,374 (up 236%) and even the restricted Money Talk Portfolio has gone from $50,000 to $136,583, which is up 173% while the Butterfly Portfolio, which is not meant to make too much money (or lose it) is up from $100,000 to $187,736, which is up 85% over the same period.
We just began our Hemp Boca Portfolio with $50,000 (see our Virtual Portfolio tab for all of them) and that's at $52,923 (up 6%) after two months and 3% per month compounded gives us $101,639 (103%), so that's on track too – even though the gains seem slow and frustrating at the beginning.
That's the whole point of our "Be the House – NOT the Gambler" system – it SHOULD be boring – it's a nice, boring, consistent way to make money in the markets because we're not really gambling, we're in the business of selling premium and it's simply a bonus if our stocks also happen to go higher while we're selling premium against us – our strategy doesn't depend on that for it to work, but it's nice when it does!
At this point, like 1999, we're going with the upflow and simply adding more and more hedges as the LTP gains ground to (hopefully) lock in our gains. That's why we keep checking our net – if we don't feel fairly positive that we can adequately protect ourselves from a 20% drop in the market – we're better off in cash. For now – let's just enjoy the ride!
Short-Term Portfolio Review (STP): $737,988 (up 638%) is down $36,367 from our 6/12 review and that's to be expected as the STP contains our hedges that protect our LTP – so it usually loses money during a rally. We made bigger changes and got very aggressively bearish in our 6/27 Report, ahead of the G20, in case that went badly and, although Trump claimed he is working things out with China, that's not actually happening so far so we haven't seen much need to change things – though we did sell $26,700 worth of short puts to offset some of the damage of a rally.
As a rule of thumb, we are happy to spend 25-33% of our LTP gains on more hedges to lock in those gains so the more we make, the more we hedge. We've been very lucky in this portfolio cycle to take great advantage of the dips and even luckier that the LTP has recovered after each dip without needing the money the STP made on the hedges. That's driven the combined portfolios past the $2.2M mark from the original $600,000 so up $1.6M (266%).
TLT – The Fed is fighting us on this one but I like the potential here to hit $20,000 on a pullback to $125.

$7,650 upside potential

.
Short Puts -

$58,491 of potential gains

and the only bad thing that can happen here is we're forced to go long on these fine stocks at low prices. Since the LTP is swimming in cash – that doesn't bother us at all and it's a great offset to our bearish positions. So far, we're up $19,561 but with 4 brand new positions.
TNA – We got more aggressive and TNA is a 3x ultra-long on the Russell so just a 10% drop on the RUT could knock TNA down about $20 to $40 and that would pay $100,000 vs the current net $40,230. A 20% drop in the RUT would take TNA down 60% to $24.50 so call it $25 and we're capped at $60,000 on 20 but get $80,000 on the other 20 so call it $140,000 and that's

+$100,000 in potential protection

.
SQQQ – Also a 3x but Ultra-Short on the Nas and a 20% drop would be a 60% pop to $51.50 and only 50 are covered at $48 for $90,000 while the other 150 would be $21.50 ($322,500) so that's $412,500 and currently the value is $179,125 so

$233,375 in potential protection

. We don't really want to be naked 150 and we'll sell more covers when and if we get a decent pop. Selling 150 covers for $4 would recover $60,000 of our spread cost with another year to sell.
CAT – The CAT always comes back and this is a sensible hedge against our hedges as it should do well if there's a China Trade deal (which would trash our hedges). Net $3,850 on the $20,000 spread has

$16,150 (419%) of upside potential

so I certainly like this as a new trade though we started out at net $0.
DXD – DXD is only a 2x ETF so a 20% drop in the Dow will only pop DXD 40% to $35.70 but our target is only $30 on 1/2 so that's fine. It's not really $30 as we'd roll the short calls but let's call it that and $50,000 is the cap on 1/2 and $100,000 is the potential on the other half at $35 so $150,000 less the current $40,250 is

$119,750 upside potential

.
MJ – Took an ugly turn and

we can roll the 2021 $25 calls at $8 to the 2021 $20 calls at $11 for net $3

so we may as well for $9,000.
SDS – Another 2x ETF so 20% down on SPX would be 40% up to $42 and that's well past our $37 target so net $30,000 on 50 and the other 50 would score $55,000 for $85,000 and currently net $3,900 so this is a relative bargain and the July calls will go worthless and we'll leave them for now but be very aware that the short calls are 2020 and the long calls are Sept, so we'll have to deal with that next month – but that's how we got such a great deal on this spread

with $81,100 of upside potential

. Actually, since SDS is so low now and since we're swimming in cash,

let's buy 100 of the 2021 $30 ($4.40)/$40 ($2.65) bull call spreads at net $1.75 ($17,500)

. See, it's like playing leap-frog, now we've jumped over the 2020 short calls with a $100,000 covering spread for $17,500.

That's another $82,500 of upside potential

.
It should be noted that because of the time (2021) and the fully covered spread that, in a short-term correction, we would not realize anything like $82,500 in gains from the new spread and the same goes for the other spreads but, if the S&P falls and then corrects and we never realize the gains – then the LTP would recover and we wouldn't need the money anyway.
So these very long hedges work to protect you from multi-year downturns while the short-term hedges are where we expect to extract immediate cash. That's why we tend to have a mix of types. We also take into account that the LTP has plenty of cash and is miles ahead and has its own short calls so we can afford to take these nicely-leveraged 2021 spreads as mild protection, rather than having to be more aggressive in the short-term (with the meter running on our premium).
SOYB – We like to take speculative pot-shots in the STP once in a while and this was one of them. We caught a nice bottom on our entry but, so far, stalling at the $16 line so I'm close to pulling the plug with a small profit.
UGA – Timing is everything. We were there a week ago and now back near even so we just have to hope for a run into Friday's close.
So that's $616,725 worth of downside protection against a 20% drop in the market which is about 1/3 the total value of the LTP. As noted above, we certainly won't get that all unless there's a catastrophe but it's nice to know it's there if there is one. What's key is to watch the relationship between the STP and LTP and make sure, in actual market conditions, that they are doing their jobs and that the net balance of the two does what we expect it to do. At the moment, that's keep us from losing too much on the way down while still making a little on the way up.
The other bets in the portfolio are good for about $126,291 (I counted MJ for $44,000 at $40) and pretty much pay off if the market doesn't go lower so that's our counter-balance towards some of what we'll lose if the hedges end up not being required.
It's always about balance…
Long-Term Portfolio Review (LTP) – Part 1: $1,547,012 (209.4%) is up $227,779 since our 6/19 review and that is 45.5% of our original $500,000 basis in 30 days! We hardly made any changes to the LTP but we ratcheted up our hedges in the STP and now we have $666,666 (ish) of downside protection which means, despite my INTENSE misgivings about staying long in this market – we can afford to wait for an actual downturn before pulling the plug.
The STP is at $737,988 so our paired portfolios are now totaling a new high of $2,285,000 about $85,000 higher than where we topped out in April, before the May downturn. It's 3 months later and $85,000 is about right for 3 months and that's the way we should look at it because gaining $227,779 in a month is so ridiculous that we should immediately cash out!
HMNY – Dead money.
NAK – Gave us a thrill last week but back to 0.50. This stock will ultimately be $5 or $0, just have to wait and see.
CDE – Of course pausing at $5 but, with gold at $1,450, I'm not inclined to cover.
CHK – It's too cheap not to adjust. Our 50 2021 $2 calls are 0.48 and the 0.50 calls are $1.20 so

we can roll ours down to the 0.50s for net 0.72 and then sell the $2 calls to some other sucker and the net cost of the roll would be 0.24 ($1,200) and then we'd be in the $7,500 spread that's $5,000 in the money for $7,200 but if we double down with 50 more spreads at net 0.72 ($3,600) and sell 50 of the 2021 $80 puts for 0.85 ($4,250)

, then we're in a $15,000 spread that's $10,000 in the money for net $6,550 and we have tons of upside above $2 and the worst case is we own 10,000 shares of CHK for $2.375/share - so we'll do that.
Essentially, with this CHK play, we can take our $3,650 play off the table or risk losing $23,750 if all goes horribly wrong (we get nothing back on the spread, CHK goes BK and we never roll the short puts lower and we never sell any other short calls), which is 1/2 an allocation block. We would not be pursuing this trade if we weren't doing so well otherwise – it's an indulgence.
Short Puts – Again, only because we're swimming in cash ($650,000 here and $500,000 in the STP) and margin are we not cashing in ALLY and AGVO – no matter how secure you feel, the risk/reward is ridiculous when we're down to 8% left to collect with 6 months to go. And, don't forget, your losses aren't even capped at 100%! Our short puts are up about $60,000 (and these are just the ones that remain) and have $130,000 left to give – it's a very overlooked part of our process but probably about 1/4 of our overall gains come from short put sales that never even turn into trades (and almost all our trades have short puts too). 19 winners and 2 losers is CRAZY!
FTR – Some would say this is also dead money but, like NAK, I think this is a fun gamble and could be a 10-bagger one day.
ARR – You would think the REITs would be happier with low rates but not much pick-up. The short calls are worthless but we'll have to roll the 10 short July $22.50 puts at $4 to 10 short Jan $22.50 puts at $4.80 so we pocket $800 there and we'll sell 10 Jan $17.50 calls for $1.25 and, hopefully, we end up somewhere in between.
BNS – Close enough.
ETM – Let's buy back the 20 short Jan $8 calls at 0.15 and see if we get a bounce.
NRZ – Finally one that's on track.
SKT – I think they are very unfairly beaten down but it will be a long, slow recovery.

Let's buy back the 20 short Jan $20 calls for 0.10 and we can roll the 20 short Jan $22.50 puts at $6.80 ($13,600) to 40 of the Jan $17.50 puts at $2.40 ($9,600) for net $4,000

as we don't mind owning more this cheap and we did make $8,000 on the short calls and we sold the $22.50s for $5,400 so $13,400 in our pockets would pay for 20% of the assignment – if that happens so really our net on 4,000 more shares would be about $14 – that's what we're promising to do with this move. Meanwhile, they are paying a $1.42/share dividend (7/30 is the next ex-date).
T – Well over our targets but no reason to shift with 18 months to go.
AAPL – The short July $185 calls ($19.70) are expiring in the money but we're protecting a $120,000 long position so

we're just going to roll to the Sept $190 calls at $17.70 for net $2 ($2,000)

and we'll see how earnings play out.
ALB – Disappointing first 6 months but finally turning back up. Way too soon to re-cover.
ALK – At our target already.
BBBY -

Let's roll our 50 2021 $10 calls at $2.20 to the $7.50 calls at $3.25

as that's too cheap to pass up.
BHC – On track
C – On track
CAKE – We got aggressive, now we wait. If they had CMG's multiple they'd be at $400! CMG has $5Bn in sales and is dropping $200M to the bottom line and has a $21Bn valuation, CAKE has $2.3Bn in sales and is dropping $120M to the bottom line and has a $2Bn valuation – go figure…
CELG – A deal so nice we played it twice. Just waiting on the closing to cash in with both spreads in the money.
CLF – Here's on back from the dead and at our target already.
CMG – Speak of the overpriced devil. Crazy option pricing has our 2021 $480/540 spread at net $95,800 out of $120,000 potential even though it's $223 in the money. Not worried about the short puts (and look how expensive they still are $300 out of the money) and we added the $700/800 spreads to cover the short Jan $740 calls so that's the only variable here and we'll wait for earnings (7/23) to see what happens.
CPRI – On track.
CZR – Another one that was inches from bankruptcy (again) but escaped (again). On track.
DAL – At our target already but still reasonably priced and fuel costs are declining too.
DIS – Also still reasonably priced and already over our target.
Long-Term Portfolio Review (LTP) – Part II:
F – Back over our target (and we were aggressive with the put sale!). Also paying a 6% dividend while we wait.
FCX – These guys are all over the place so good for a new trade if you like the excitement.

Since we're up 50% on the 50 short 2021 $17 calls at 0.75 ($3,500), we may as well buy them back

and wait and see if there's a bounce. If there is, we'll sell them for $1.50 again and, if there's not, we'll sell the $15s for $1+ (now $1.15) and we'll still have a $25,000 spread we paid about net $0 for.
GILD – At our target already. Would be prudent to sell more calls but let's see earnings (30th).
GIS – Executing better than KHC, right on track.
GNC – Coming back a little but a long way to go.
GOLD – This is why we diversify. Finally taking off and we are so aggressively long!

Let's buy back the short puts at 0.66 ($1,310) and sell half (40) of the 2020 $10 calls for $7.30 ($29,200) and buy 40 of the 2021 $15 ($4)/20 ($2) bull call spreads at $2 ($8,000) and put a stop on 20 more 2020 $10s at $6.50 ($13,000)

to lock in those gains while leaving plenty of more upside room.
GPRO – Dove lower again and July short calls go worthless and we're even on the $3 calls – so all good with us. We'll wait for a move back up to sell more calls.
GS – Well over our target already.
HBI -

We rolled our short puts to 2x and now they are up 50% so let's buy back half (25) $2.10 ($5,250) to lock in those gains and we can roll our 25 long 2021 $17 calls at $2.20 ($5,500) to the $13 calls at $4.50 ($11,250)

. Earnings are on the 29th.
IBM – Nice surge recently puts us above our aggressive put sale.
IMAX – Good for a new trade – we're aggressive into 7/30 earnings (nice day today).
IP – Boy are we diversified! On track.
KHC – Earnings will be first week of Aug but not set yet. Tempting to spend $2.80 to roll down $5 but we'll be happy enough if they just hold $30 at earnings for now…
LB – Warming up a little.
LMT – Pretty new and on track. We sold 2 Sept $360s so we don't really want them to do too much better for now. This is only a $100Bn company but sale of F35s (finally) is a big turn for them and, down the road, Fusion can make them a $1Tn company.
M – Who says there are no bargains? This is a hell of a lot cheaper than where we came in, that's for sure! The roll is too expensive so we'll just have to wait and see (earnings mid-Aug).
MJ – Well off its highs but still fine for us.
MO – PM just had fantastic earnings and MO reports 7/30 but on track for us already.
MT – Let's buy back the short 2021 $30 calls at 0.40 ($800) and wait for a move up to sell more.
MU – We got very aggressive on these and it paid off and MU is still cheap but

let's cash in our 40 2021 $35 calls at $15.70 ($62,800) and buy 40 of the 2021 $45 ($10.20)/$60 ($5) bull call spreads for $5.20 ($20,800) and sell 15 of the Sept $45 calls for $3.70 ($5,550)

. So we're taking net $47,550 off the table but we still have a $60,000 spread at $60 or, if not, a path to sell $20,000 worth of short calls down the road.
NLY – Coming back a bit.
NYCB – Also off the lows thanks to the Fed.
PLAY – They got killed on the last earnings report and we'll have to wait until Sept for the next one.
RH – At our target already.
SKX – Just had nice earnings, up 12.5% today. Miles over our target now.
SPWR – On track.
STMP – On track.
STT – Getting back on track.
T – On track.
TGT – Over our targets.
THC – In a down cycle, great for a new trade.
UCTT – Over on the spread but we sold super-aggressive puts so we're waiting for that outcome.
WBA – Another bargain stock I love.
WHR – Well above our target now. We may have to roll the short Sept calls but no hurry.
WPM – My precious! Miles over our target.
Options Opportunity Portfolio Review (OOP) – Part 1: We're back over 200% with a vengeance at $336,374 (236%) as we've popped back $59,635 since our June 17th review thanks to huge recoveries in AAPL, C, GOLD, JO, SPWR… and even OIH is sucking less. Still, while we knew we were too low last month, now we're too high so we'll look to cash out or cover where we can to lock in these gains better than the last time we hit 200%.
FTR – Rather than doubling down,

we can sell 60 of the 2021 $2 puts for $1.15

so net 0.85 if we end up assigned it's fine and that brings our basis down to $2.32 and we COULD sell the 2021 $2 calls for 0.60 to drop it to $1.72 but then we'd just be playing to get our money back and I'm still not ready to give up on FTR's upside.
HMNY – Now this one is dead money.
HOV – As is often the case, the reverse split killed the stock price. We're not throwing good money after bad here and we'll see how things play out.
TZA – Another reverse split leaves us with 20 of the $40 calls with TZA at $45.83 and TZA is a 3x ETF so a 20% drop would give us a 60% pop to $73.33 and we'd be $33.33 in the money for $66,660 vs the current value of $16,700 so call this $50,000 worth of protection. What's interesting here is that TZA calls only go to $55 and the 2020 $55 calls are $4.15 and our $40 calls are $8.50 so

it makes sense for us to DD on the long calls by adding 20 for $17,000 and selling 20 of the 2020 $55 calls for $4.15 ($8,300)

since that pays for half and we can always sell 20 more to make this new purchase free and 2x $15 (the new spread) is $30 vs $33.33 we would only make at $73.33 if we left it alone. Since 1/2 is now uncovered, we're greatly increased our hedge protection for just net $8,700.
WBA – They had a nice pop on earnings from $52 to $56 but it's fading now and we're back under $55. I still think it's way too low to sell calls – I'd like to see $60+
LB – Happy with net $11.10
PLAY – We just doubled down and net $35.85 would be a great place to own them.
THC – Net $15.60 would be just silly on these,

let's double down

.
FNSR – On track.
SQQQ – Not too much damage as we're in the spread for net $4.10 and the Jan $35 calls are now $3.70. If we

roll them to the $30s at $5.25

, we widen the spread by $25,000 and go in the money for net $7,750 – that seems better than buying more long calls. Like at goal, that gives us a $100,000 spread and the new net would be $17,000 so fantastic upside potential.
TLT – The Fed is not making this one easy for us.
AAPL – Net $49,350 on the $120,000 spread is right on track.

We'll have to roll the short 10 July $200 calls at $4.88 ($4,880), which are winners, to 7 short Sept $200 calls at $10.80 ($7,560)

so we pick up a bit more premium and a bit more flexibility with the lower count. I don't like keeping the $160s, as they are too deep so

let's cash the 20 June 2021 $160/220 spreads at net $33 (don't take less as it's no emergency), which is $66,000 and let's buy 30 of the June 2021 $200 ($30)/$240 ($15) bull call spreads at $15 ($45,000)

so we put $21,000 away and we still have a $120,000 spread which we can always roll down and widen if AAPL takes a dip.
ALK – On track.
AXL – Waiting for a move back up to sell calls.
BBBY – Down 5% today. Trading like they are BK but I don't see it. Still, we'll just watch and wait for now.
BHC – They've come down off the highs but we're still on track though I expected better. Earnings are Aug 6th and I might change my mind then.
Options Opportunity Portfolio (OOP) Review – Part II:
C – Already at our target.
CDE – Improving finally and we're very aggressive. Hopefully it continues.
CHK – Waiting for a comeback.
CLF – They are coming back and we're back on track.
DXD – Just a $20,000 spread and currently net $2,062 but out of the money so

we'll adjust and roll our 50 Jan $29 calls at $1.10 ($5,500) to 50 Jan $25 calls at $2.05 for net 0.95 ($4,750)

so now it's a $40,000 spread that's at the money.
FCX – Betting we eventually get a trade deal with China.
GNC -

May as well buy back the 2021 $5 calls for 0.10 if we can

.
GOLD – FINALLY it came back.

Big winner now and we should cash our 40 Jan $10 calls at $6.75 ($27,000) and buy 40 (60 longs really as we're closing the 20 short) of the 2021 $15 ($3.70)/$22 ($1.45) bull call spreads at $9,000+$7,400 so we're pocketing $10,600 there and now we can sell 15 Jan $16 calls for $1.95 ($3,120)

so back to about 1/2 off the table (and we began at net $5,830 so all house money now) but we still have a $28,000 spread left over.
HBI – Right at our goal.
INTC – Still has that new trade smell but our entry was almost perfect.
JO – Right at the money and hopefully consolidating for a break higher.
KHC – Fortunately, we got more aggressive at the dead bottom but now we'll need earnings (early Aug) to prove us out.
LB – Recovered a bit and we're very conservative so this is fine with us but we'll see what happens on earnings (8/21).
M – I'm very tempted to get gung-ho bullish on this one but let's see earnings (mid Aug).
MJ – Was getting crushed but big acquisition today cheered everyone up. We're pretty aggressive already so nothing to change.
MU – Finally turned around and back on track but a long way (25%) to go.
NAK – Collapsed back after running to 0.65. Best not to stare at this one - it's a long battle.
NLY – On track, we're in this for the dividends, not the gains.
OIH – Nice comeback but we need to do much better. This week's dip in oil isn't helping.
SEE – Already at our target.
SIG – Still down in the dumps but I like them down here.
SPWR – Miles over our target but only net $13,840 out of $20,000 potential so another $6,160 (44.5%) left to gain if they just hold $7 is way better than interest in the bank so something you may want to consider with cash that is just laying around (selling more aggressive puts, of course). Consider that if you have $200,000 in cash and you took $20,000 and put it in this trade, you'd get back $29,000 (if all goes well) in 18 months and that's 4.5% interest on your whole $200,000.
T – On track
UNG – Waiting on hurricane season but

may as well roll the 10 Jan $20 calls at $2.15 ($2,150) to 20 2021 $19 calls at $4 ($8,000) and we'll sell 10 of the 2021 $25 calls for $2 ($2,000)

so we're spending net $3,850 to double down, add a year and a buck in position.
WPM – Well over our target and finally breaking over $25 with a 5% gain today. We'll cover a bit of they fail to hold $25 but, meanwhile, we can enjoy the ride.
Our Money Talk Portfolio has its own hedges and we last reviewed that over at Seeking Alpha on May 16th at $112,908 and, since we only adjust this portfolio live on BNN's Money Talk show and since I haven't been on since (will be on in August), the positions remain untouched but on track as we're now up to $135,583, so it's been a very good two months with a $22,675 gain, which is 45% of our $50,000 base! SQQQ calls expired worthless and TZA had a reverse split but nothing else has changed but the rally has given us a huge chunk of gains with lots more to come if things keep going well.
SQQQ ended up being a $7,000 loss and TZA is not faring much better but we had a plan for what the rest of our positions would make if the market didn't head lower and, so far, we're executing that plan, with plenty still to gain if we stay on track.
TZA – If all goes well,

we expect to lose $6,360 on this hedge

.
ALK –

On track to gain $1,438

on the short puts.
BNS – Net $2,750 on the $10,000 spread that's

on track to make $7,250 (263%) more

so good for a new trade.
CAT – Net $7,734 on the $15,000 spread is already over target with

$7,266 (94%) left to gain

.
GIS – Net $9,388 on the $11,250 spread is pretty much done with

$1,862 (20%) left to gain

. I know some people would LOVE to gain 20% in 6 months on a blue chip spread that's deep in the money but – yawn….
GOLD – Net $8,500 on the $12,500 spread means

$4,000 (47%) left to gain

and we're just about at goal on the put side and well over target for the calls.
IBM – Net $2,740 on the $7,500 spread that's deep in the money has

$4,760 (173%)

left to gain, that's respectable for a new trade.
LB – Net $7,020 on the $40,000 spread is about where we came in with

$32,980 left to gain

and we're $16,000 in the money so let's hope for nice earnings on 8/21.
MJ – Net $5,850 on the $40,000 spread still has

$34,150 (583%) left to gain

so of course this is good for a new trade.
MU – Net $4,812 on the $15,000 spread has

$10,188 (211%) left to gain

and that's very respectful.
UNG – Net $260 is less than we paid on the $7,000 spread and the funny thing is it's $5,000 in the money with

$6,740 (2,592%) left to gain

– I'd say that's very good for a new trade!
WPM – Net $11,918 on this $18,750 spread is well on the way and 100% in the money with

$6,832 (57%) left to gain

, so not too bad if you can be satisfied with 57% in 18 months for a trade that's 10% in the money to start.
See, trading isn't that hard, is it? I think we've only made one adjustment (LB) to this portfolio and, otherwise, these are all original trade ideas that were never otherwise touched. If all goes well, the above trades will make another $117,466 by Jan 2021 less (so far) $6,360 we expect to lose on TZA.
These trade are selected BECAUSE we feel they are fairly bullet-proof as we only do Money Talk once per quarter and we're already miles ahead of expectations. That's why our last 3 Trades of the Year (WPM, LB, IBM) are in it and, in November, we'll be adding our 2020 Trade of the Year (I have no idea what yet) as well.
The lesson of this portfolio is you don't have to constantly touch your portfolio to make good money – just make a few good selections, budget your hedges and let nature take its course!
Butterfly Portfolio Review: $184,736 (84.7%) is up $19,977 since our 6/17 review. The Butterfly Portfolio is also very much hands off although we do try to sell short puts and calls to make money while we wait for our generally conservative spreads so, in any given month, we are either lucky or unlucky with our targets but, over time, the constant selling of premium generally works to our advantage as the only sure thing in the market is that premium expires worthless – no matter which way the stock goes.
AAPL – Sometimes the short selling doesn't work out but the $5.70 premium we collected is indeed worthless and the $9.25 is all intrinsic value now. Fortunately, longer months have more premium to sell and we'll just roll the 10 short July $195 calls at $9.25 along to 10 Sept $200 calls at $10.35 so we'll pocket another $1,000 and we only have to get lucky once for these short calls to expire worthless while our short callers have to get lucky 18 months in a row to get paid. Meanwhile, we're fully covered by our longs so this is a nice, conservative way to sell lots of premium.
Unlike our other portfolios, the net $125,000 potential (assuming we'll roll the short $195 calls at least to $210) of this net $88,550 spread doesn't tell the whole story as we are selling a good $18,000 worth of premium along the way and, when we do get lucky and the short calls go worthless, another $5,000(ish) drops in our pocket so figure that happens 4 times along the way and that's another $38,000 potential off this fairly conservative spread. This one trade is enough to make this whole portfolio's goals (40%) for 2 years!
DIS – Here we got badly burned by the short calls and there's been no end in sight. We already cashed in the winning side of this trade and the 2021 $135s are really meant to be a backstop while we wait for the pullback that never comes. I'm worried about Aug 6th earnings with the Avengers, Spider Man, Alladin all huge already this year and the Star Wars parks are opening so we'll get more defensive like this:

Let's buy back the 10 short 2021 $100 puts for $2.35 ($2,350) and sell 10 June 2021 $130 puts for $11.20 ($11,200) and also sell 10 Sept $145 puts for $5 ($5,000) and we're going to roll the 25 short Sept $115 calls at $30 ($75,000) to 25 short Jan $130 calls at $19 ($47,500)

so we're spending net $13,650 to roll our short callers $37,500 higher in strike. Since our $62,500 June 2021 $110/135 bull call spread is now $40,875, we have that buffer on the short calls as well.
MDLZ – Right on track.
MJ – Crazy ups and downs on this one. The July $35 calls are expiring worthless and we're so low in the channel that I'd like to buy back the short 2021 $50 calls too at $1.15 ($1,725) so we'll be aggressively long into the fall harvest.
OIH – Perked up a little bit but still very sad. We made aggressive long adjustments last time so now we'll just wait and see if oil prices inspire more spending.
WHR – I'm happy with our Sept target though if we cut a deal with China, they may pop over but this is still a small spread and easy to add to.
Definitely our easiest portfolio to manage. Also the steadiest gainer though, by design, it's never likely to outpace the others since we're constantly betting against ourselves. This is the best illustration of our core premium-selling strategy.
Hemp Boca Portfolio Review: – Very much like the MTP, the Hemp Boca Portfolio is traded live on a show but more room to adjust as I can go on the show any time (PSW Investments is an investor in Hemp Boca). Still, the intention is the same and we're picking very high-probability stocks and, as this is brand new – if you wish you had caught the MTP early on – now's your chance with Hemp Boca!
Only up 0.4% in our first month. Of course, when you set up new option spreads the bid/ask kills you so it always looks worse than it is, which is fine because it's better to have more than you think than less.
IMAX – Net $1,075 on the $4,000 spread has

$2,925 (272%) to gain in just 6 months

and the target is not aggressive at all.
M – Net $607 on the $7,500 spread has

$7,093 (1,168%) left to gain

and we're a little aggressive with the short puts but I think M is ridiculously undervalued.
MJ – Net $950 on the $10,000 spread is less than we paid for it and

$9,050 (952%) left to gain

and we're $5,000 in the money already.
TAP – Net $4,450 on the $20,000 trade that's $8,000 in the money has

$15,550 left to gain

.
Just 4 trades using about $7,000 of our cash but the potential to make $34,618 (69%) already and plenty of room to add more trades. This is how we started Money Talk, adding about 2 trades per quarter. You don't have to do a lot of trading to make a lot of money – you just have to pick quality trades that make good returns that have a high probability of hitting their targets.
Do you know someone who would benefit from this information? We can send your friend a strictly confidential, one-time email telling them about this information. Your privacy and your friend's privacy is your business... no spam!
Click here and tell a friend!