Courtesy of Pam Martens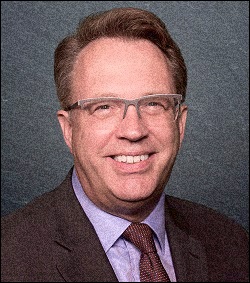 It's long past the time for the U.S. Congress to ask the overarching question: is the New York Fed's massive loan program to Wall Street firms even legal? And was it legal from 2007 to 2010 during the financial collapse on Wall Street?
The Federal Reserve system was created in 1913 with a Discount Window that was to be the lender-of-last resort to deposit-taking banks to prevent panics and bank runs from bringing down the U.S. banking system. To this day, only deposit-taking institutions are allowed to borrow at the Fed's Discount Window.
The core function of deposit-taking banks throughout U.S. history has been to use those deposits to lend to worthy businesses that can help grow the U.S. economy, keep America competitive, and bring good paying jobs to the American people.
Never in its history has the Federal Reserve, the U.S. central bank, been authorized to function as the lender of last resort to Wall Street stock trading firms. Those firms are supposed to be part of a free and efficient market system where those that take on undue risks trading stocks, bonds and derivatives are allowed to fail if their gambles go south. But during the financial crisis of 2007 and 2008, the Federal Reserve set up loan programs specifically designed to bail out the bad bets of securities firms on Wall Street. The Fed's current loan program appears to be doing the exact same thing.
Below is a list of the 24 Wall Street firms (known as primary dealers) that are exclusively eligible to receive the hundreds of billions of dollars in overnight and longer term loans from the Fed via its regional bank known as the Federal Reserve Bank of New York (New York Fed). This loan program began abruptly on September 17 of this year.

Do you know someone who would benefit from this information? We can send your friend a strictly confidential, one-time email telling them about this information. Your privacy and your friend's privacy is your business... no spam!
Click here and tell a friend!