Courtesy of Pam Martens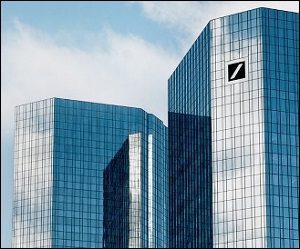 This morning, Wall Street's money spigot arm of the Federal Reserve, the New York Fed, paid out $35 billion in 14-day term loans to Wall Street's trading houses. The problem was, this morning the banks wanted $41.15 billion or $6.15 billion more than the Fed was offering. That's a very clear sign that liquidity remains tight on Wall Street and we have yet to enter the pivotal year-end period when banks try to dress up their books by dumping or parking their most toxic positions. Between the term loan and the overnight loan, the New York Fed paid out $115 billion this morning to unnamed securities firms on Wall Street. (The Fed won't say who is doing all of this borrowing and Congress can't summon the willpower to hold a hearing.)
According to the most recent schedule provided by the Federal Reserve, it is providing up to $120 billion per day in overnight, revolving loans to Wall Street's securities firms (primary dealers) at an interest rate of approximately 1.55 percent as of this morning. In addition, it is also offering term loans of approximately 14 days twice a week in the amount of $35 billion, or an additional $70 billion flowing to unnamed trading firms on Wall Street each week. (The $70 billion has been scaled back from $90 billion that was offered for the last week of October.) The term loans are also being offered at a ridiculously low 1.59 percent interest rate as of this morning's offering.
The interest rate that the free market wanted to charge some of these borrowers on September 17 was 10 percent. But just as the Federal Reserve did during the financial crisis of 2007 through 2010, it jumped into the fray and flooded the market with money it created out of thin air to bring the rate down below 2 percent.
This current mess reminds us of the statement made by Senator Bernie Sanders in 2011 when the Government Accountability Office (GAO) released its audit of the secret $16 trillion money spigot the New York Fed had hooked up to Wall Street during the financial crisis. Sanders said "This is a clear case of socialism for the rich and rugged, you're-on-your-own individualism for everyone else."
Think about that statement for a moment. The Wall Street securities firms getting these loans are owned by some of the biggest banks in America. Those mega banks are charging as much as 17 percent or higher to consumers on their credit cards. If you are an American citizen you can't borrow from the Fed at 1.59 percent and pay off your credit card rate of 17 percent. So why are the free market principles only being applied to struggling consumers but not to the federally-insured banks that are backstopped by these same taxpayers? The simple answer is that there has been a complete corruption of the political process and the nexus between Washington and Wall Street. The one percent now rule every aspect of money and wealth accumulation in America.
…
Do you know someone who would benefit from this information? We can send your friend a strictly confidential, one-time email telling them about this information. Your privacy and your friend's privacy is your business... no spam!
Click here and tell a friend!