Archive for 2019
by Zero Hedge - April 7th, 2019 11:16 pm
Courtesy of ZeroHedge. View original post here.
Submitted by Eric Peters, CIO of One River Asset Management
"The yield curve is screaming be prudent," bellowed Biggie Too, Global Chief Strategist for one of Wall Street's Too Big To Fail affairs. "But it's not exactly like our politicians and policy makers are prudent," said Biggie. "We got Trump talking QE4, Powell pivoting, Moore, we got Cain coming," he said. "What the opposite of prudent?" asked Biggie, and I dared not answer. "It's reckless. These guys are recklessly desperate," said Too, happy with the way that sounded. "Recklessly desperate for a boom," said Biggie. "Boom baby boom."
"So if you gotta worry about something, you oughta worry that this market gets recklessly desperate too," barked Biggie in baritone. "If you're rational, you're buying vol, taking profit. Saying I don't know I'll be right in 6wks, but I will be right in the next 6 quarters," said Too. "The smart money is still stubbornly smart, like in Tokyo in 1988, and New York in early 1999," he said. "They were right – smart is always right in the end. But smart is also always early," said Too. "To kill this market, you'll first need a lot less stubbornly smart," said Biggie.
MMT:
"Bad news was good news in Q1," said the investor. "And now we've switched to a good news is good news market," he continued. "There's no way the Fed can surprise with more dovishness now that Kudlow called for a 50bp rate cut and Trump called for QE4." With stocks up, bond yields down, credit spreads tight, and Fed Funds futures pricing rate cuts, we've hit the peak of easy financial conditions in the absence of an aggressive easing cycle. "So okay, let's accept that we get some good economic news for a while, how much upside is really left?"
by Zero Hedge - April 7th, 2019 11:13 pm
Courtesy of ZeroHedge. View original post here.
JUST IN: Two US officials tell @CBSNews DHS Secretary Kirstjen Nielsen meeting with President Trump at 5pm, expected to resign.

— Paula Reid (@PaulaReidCBS) April 7, 2019
BREAKING: @CBSNews has learned Homeland Security secretary Kirstjen Nielsen is meeting with President Trump this evening to submit her resignation, @PaulaReidCBS reports.

— Steven Portnoy (@stevenportnoy) April 7, 2019
Nielsen traveled to Calexico, CA on Friday with President Trump to hold a roundtable with law enforcement during a tour of a section of completed border wall.
On Friday, President @realDonaldTrump, joined by @SecNielsen, traveled to Calexico, CA, to hold a roundtable with law enforcement and see new sections of border replacement wall. pic.twitter.com/LIyHHhGlZ5

— The White House (@WhiteHouse) April 7, 2019
by Zero Hedge - April 7th, 2019 11:08 pm
Courtesy of ZeroHedge. View original post here.
Andy Hall is arguably the most successful oil trader of his generation. His career spanned nearly 45 years and he amassed himself a fortune while earning a reputation for being on the right side of some of the largest price swings in the market's history (at least until the last one). He also helped play a role in creating the modern oil trading industry. Despite rarely talking to the press, he made headlines when, during the financial crisis, he fought for a $100 million bonus at Citigroup.
Hall recently told the Financial Times: "I always thought speaking to the press would be an act of hubris. Whenever you start reading about people on the front page of the Financial Times or Wall Street Journal, it's usually the top. So, I just thought, one way of avoiding that is just to avoid any publicity and, also, who needs it?"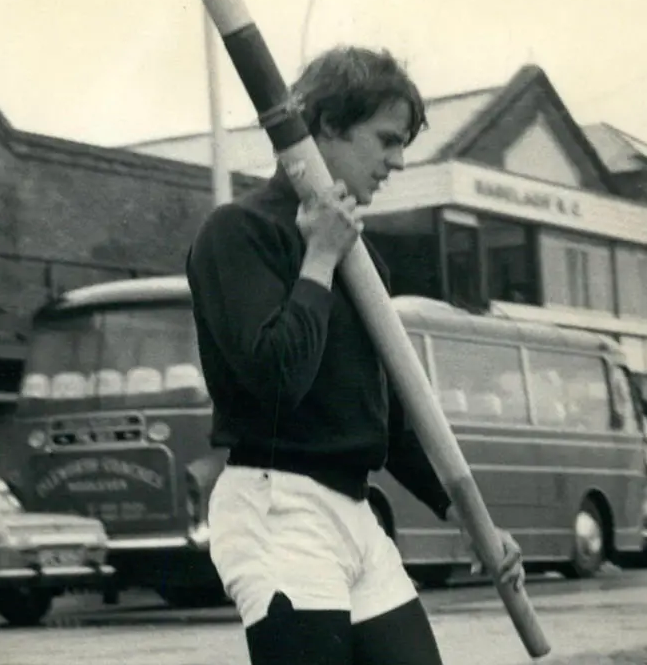 Hall is now less worried about jinxing himself by talking to the press, two years after shutting down his hedge fund. At the annual FT commodities summit, he finally opened up about the oil market and some of his biggest trades.
One of his most memorable trades earned him the nickname "God" among his peers and took place during 1991, when Iraq was planning to invade Kuwait. Hall was working at commodity trader Phibro at the time. Oil prices were down and tension among OPEC members was high. Hall was working on using the low price to pioneer a method of trading that's now common: loading up tankers at seas to store crude, while locking in higher prices for later delivery in the futures market.
Hall said of his strategy while at Phibro: "It was a no-brainer but people weren't set up to do this. We [however] had probably the biggest chartering operation in the world at that time."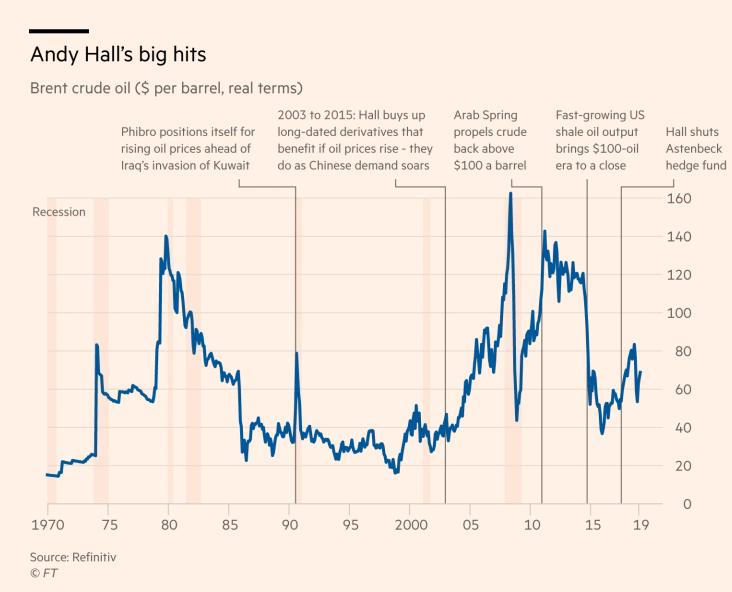 …

by Zero Hedge - April 7th, 2019 11:05 pm
Courtesy of ZeroHedge. View original post here.
"Sunday Start", authored by Michael Wilson, Morgan Stanley chief US equity strategist
FOMO!
After the best first quarter in a decade, global equity markets didn't miss a beat and got off to a strong 2Q start. A marginally better Purchasing Managers' Index (PMI) reading out of China over the weekend, along with the never-ending optimism about a trade deal, were touted as the reasons. Cyclicals outperformed and the yield curve steepened, suggesting that recession fears sparked by the prior week's inversion were overblown. A slightly better PMI in the US added to this better mood. Such surveys are what we call soft data points because they are based on opinions and sentiment, which can be heavily influenced by markets and financial conditions. Contrasting with the stronger soft data were weak retail sales in the US and evidence that inventory continues to build in the channel. Auto and home sales also remain fairly weak. Friday's labor report was definitely good news and much better than last month. However, some of the leading data from that report, like temporary hiring, continued to soften and bear watching.
As equity markets move relentlessly higher in the face of mixed economic and earnings data, institutional investors seem preoccupied with what everyone else is doing, trying to figure out whether every last dollar is already in the market or if there's more to go. To say that FOMO – the Fear of Missing Out – is alive and well would be a gross understatement. My experience tells me that when investors are more focused on what others are doing than on fundamentals, the trend has probably run its course. Naturally, this anxiety was also present in December, but on the downside. Then it wasn't Fear of Missing Out, it was just plain fear!
I think the disappointing data in the US will keep coming, both from the economy and from corporations when they report 1Q results this month. Unlike in January, I doubt bad fundamental news will be good for stocks any more, given significantly higher valuations today and the fact that the Fed can't pivot any further at this point without signaling rate cuts. Historically, the first rate cut is a red flag for stocks because it portends even weaker growth,…

by Zero Hedge - April 7th, 2019 11:03 pm
Courtesy of ZeroHedge. View original post here.
Authored by Onar Am via Liberty Nation,
The number of electric vehicles is increasing rapidly, but at great human cost.
You probably have not heard anything other than praise for electric cars in the mainstream media. They are sexy and environmentally friendly too, we are told. The first may be true, but not the latter.
Batteries are not good for the environment, and their raw materials are mined at the expense of human health.
Rare Earth Metals

Rare earth metals are needed to make efficient batteries. The minerals are found in low densities in the earth's crust, and tons of rock need to be mined, filtered, and transported in order to find the amount required to make a vehicle battery. Typically, the energy needed to create them exceeds the amount that they store during their lifetime. That is why they are so expensive.
Congo

Cobalt is one of the ingredients needed to make batteries. In 2018, 70% of this mineral came from the Democratic Republic of Congo in Central Africa. The metal is mined by poor Congolese people who work under conditions that would have been unthinkable and highly illegal in any Western country. Accidents are common, sometimes killing the miners.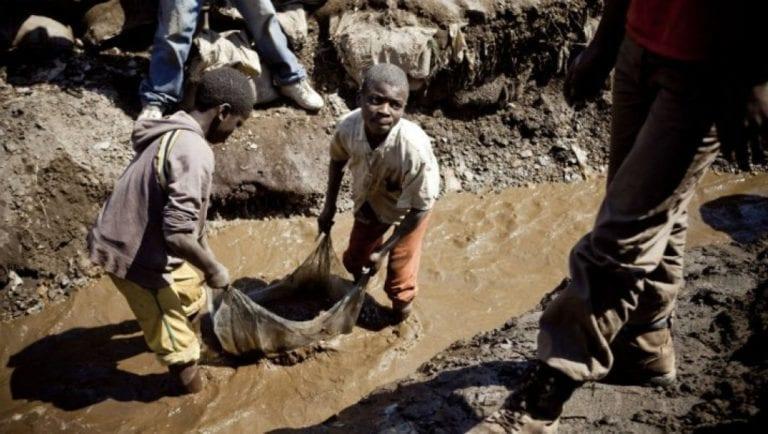 Mining for cobalt in the Congo.
Little attention is given to those who toil to make wealthy Western environmentalists happy. It is not uncommon for green ideals to be at odds with human health. DDT is a miracle chemical that was used to eradicate malaria in America and Europe, but environmentalists were able to de facto ban it in the 1970s, resulting in tens of millions of unnecessary deaths in developing nations.
Similarly, Norman Borlaug initiated what is known as the green revolution in farming. His work earned him a Nobel Peace Prize in 1970, and he became known as "the man who saved a billion lives." Everyone loved him, except radical environmentalists. They successfully managed to prevent him from applying his farming techniques in Africa, which resulted in the needless suffering and deaths of millions of Africans.
by ilene - April 7th, 2019 9:12 pm
Boeing 737 MAX: how much could the grounded fleet cost the company?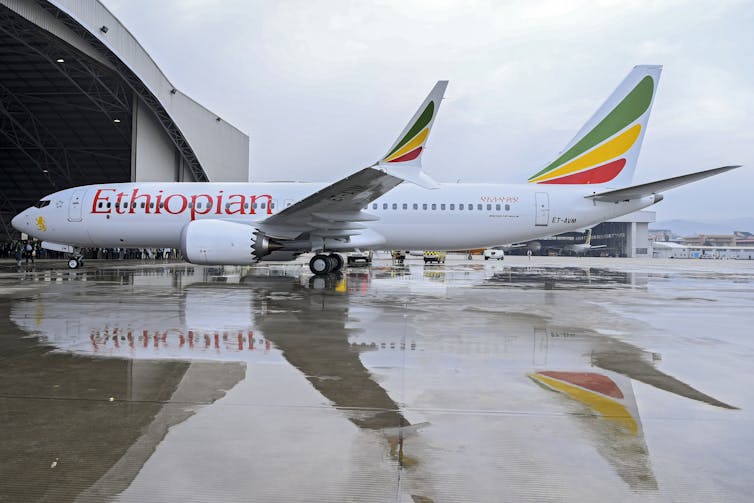 Courtesy of Volodymyr Bilotkach, Newcastle University
Boeing's 737 MAX fleet has been grounded by airlines around the world for the last three weeks. First flown commercially in 2017, the 737 MAX is the fourth generation of Boeing's 737 series and it is actually not unusual for new aircraft to go through technical issues in the early years of operation. Both Airbus' A380 airliner and Boeing's Dreamliner were grounded in the past due to technical problems (the A380 had engine trouble in 2010 and the Dreamliner had battery issues in 2014). But the current situation is different on several fronts and could prove costly for Boeing.
First, the scale of the problem is much larger. Only a handful of A380s and Dreamliners were in operation at the time their problems surfaced. Boeing has already delivered nearly 400 of its 737 MAX series aircraft and has orders for about 5,000 more. This is a lot compared to rival Airbus, which has delivered just 234 A380 aircraft since 2007, and the 1,400 orders of Boeing's Dreamliner since 2004 (around 800 have been delivered already).
Second, previous cases did not involve fatal crashes – although there have been a couple of serious incidents, such as Qantas flight 32 in 2010. In that case, the Qantas plane's A380 aircraft suffered engine failure but nobody was hurt in the emergency landing that ensued.
The crash of Ethiopians Airlines Flight 302, however, which led to the grounding of 737 MAX planes around the world, killed 157 people. The Lion Air 737 MAX that crashed in October 2018, and which reports indicate had similar issues to the Ethiopian Airlines tragedy, killed 189 people.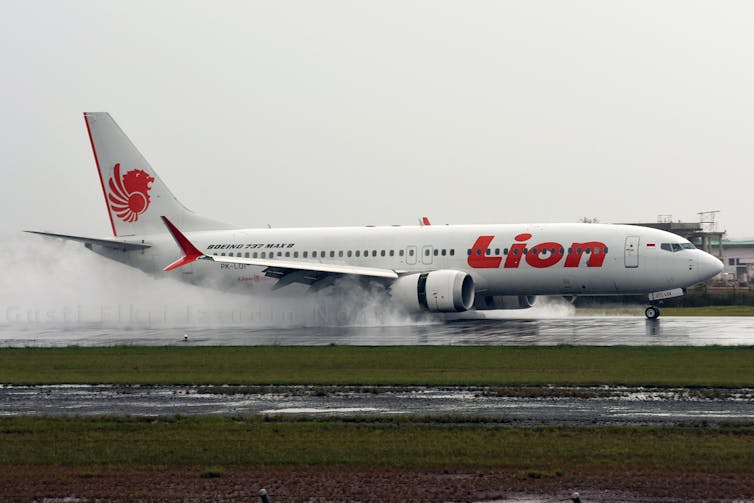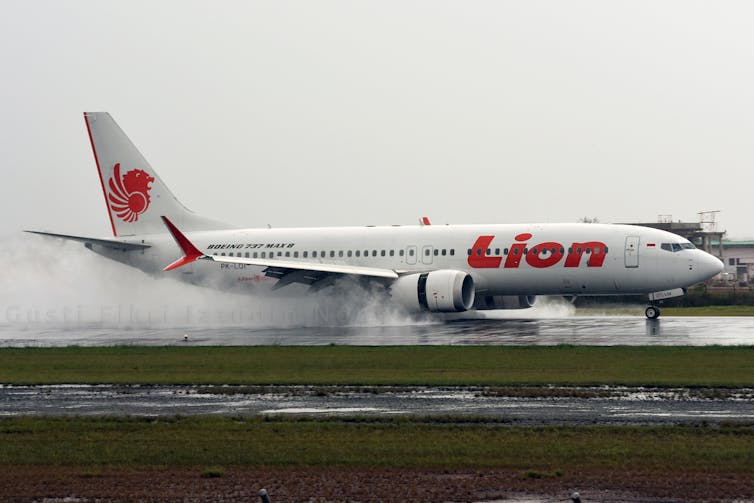 Now serious questions are being asked of Boeing's software and the automated flight control feature that investigators suspect caused the two fatal crashes. Boeing has promised a software fix for this, but its…

by ilene - April 7th, 2019 8:42 pm
In the name of 'amateurism,' college athletes make money for everyone except themselves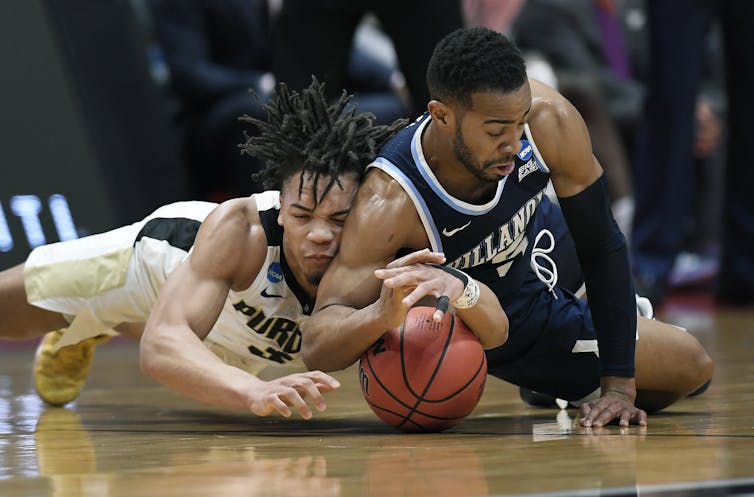 Courtesy of Jasmine Harris, Ursinus College
As millions of people tune in to watch the Final Four, much of their focus will be on the numbers on the scoreboard. But a March 2019 report from U.S. Sen. Chris Murphy, a Democrat from Connecticut, calls attention to numbers of a different sort.
The report – titled "Madness, Inc." – details just how much money other people make off Division I athletes versus how much money is being spent on their college education.
Here are three points from the report that struck me as a researcher who studies the structure and culture of academic life for student-athletes at Division I schools.
College athletes matter to billion-dollar companies

When one of the Nike shoes being worn by Duke's Zion Williamson blew out just seconds into the highly anticipated game between Duke and the University of North Carolina this spring, it showed the increasingly important role that top men's basketball players play in generating revenue for corporations – not just the schools for which they play.
As noted in the "Madness, Inc." report, more than 4 million people were watching when Williamson's shoe failed. After depriving that huge audience of their star, it's not hard to see why Nike's stock dropped.
Though they are considered student-athletes, the young men who play Division I football basketball are often much more. Quite a few of them are celebrities.
Yet, the NCAA wants to maintain the "amateurism" of college sports. Even though many of these players are nationally recognizable and influential figures, they are prohibited from profiting from their social status. Meanwhile, the people who surround these players, including coaches and athletic directors, make major money off…

by Zero Hedge - April 7th, 2019 8:38 pm
Courtesy of Zero Hedge
It may be the case that all those parents who bribed to get their children into select prestigious universities, may not have had the highest ethical standards when it comes to other avenues in life.
On Friday, Philip Esformes, a 50-year-old Miami Beach resident was convicted of running a massive 18 year, $1.3 billion healthcare fraud that prosecutors called "the largest such scheme ever charged" by the DOJ, according to Bloomberg. The kicker? Esformes used proceeds from his fraud to bribe the University of Pennsylvania's basketball coach into helping get his son into the school.
Esformes used a network of nursing homes and assisted living facilities in South Florida to defraud U.S. government health-care programs, while at the same time providing inadequate and unnecessary care to patients, according to prosecutors. He funneled out at least $37 million between 1998 and 2016, using the money to finance a lifestyle that included fancy cars and a $360,000 watch.
The University of Penn's basketball coach plead guilty to money laundering last year in connection with the case.
Esformes is said to have bribed doctors to admit patients to his facilities, where they didn't get appropriate care and sometimes received unnecessary services, which Esformes then billed the U.S. government for. He also bribed a Florida regulator to get advance notice of surprise inspections of company facilities ahead of time. The sum of his fraudulent claims submitted to Medicare and Medicaid exceeded $1.3 billion.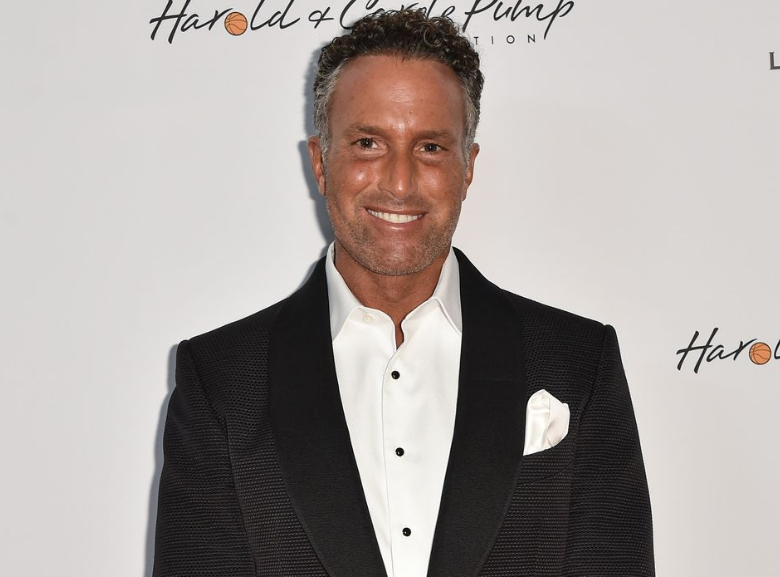 A jury found him guilty on 20 counts in U.S. district court in the Southern District of Florida. He was charged with conspiracy to defraud the United States, receiving kickbacks, money laundering and conspiracy to commit bribery. Two co-conspirators also pleaded guilty and Esformes has yet to be sentenced.
Over 4,000 Medicare fraud cases have been charged since 2007 by federal investigators and more than $700 billion, or 17% of federal spending, went through Medicare in 2017. Of that $700 billion, about $48 billion was deemed by the GAO to be improper: payments that shouldn't have been made at all or payments made in the wrong amount.
The inclusion of Penn's basketball…

by Zero Hedge - April 7th, 2019 8:35 pm
Courtesy of ZeroHedge. View original post here.
Authored by Omid Malekan via Medium.com,
Maker Shows The Way

The 2008 financial crisis had no single cause, and instead resulted from an amalgamation of factors that built up over time into one terrifying crescendo. They ranged from financial engineering to government policy, along with the twin tendencies of greed and fear. Many of those issues have been addressed since, but the opacity of the banking system remains, partly because there is no way get rid of it.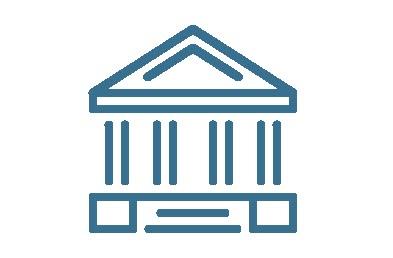 It's hard for big companies to be transparent about their health because even insiders sometimes don't know. The most terrifying moments of the crisis revolved around this hard truth. Banks have always had strict reporting requirements, and are even more closely watched today. But consolidation and the ancient systems most financial institutions still use make it hard to gauge their exact health? – ?with one exception.
Welcome to the the world's first fully transparent bank.
MakerDao is a blockchain project where users put up an asset as collateral and borrow money against it. It's a decentralized bank that utilizes modern technology to replicate the oldest financial transaction in history?—?borrowing cash against an existing asset, an activity anyone who's taken out a mortgage or bought stocks on margin is familiar with.
The project currently only accepts the native currency of the Ethereum blockchain as collateral, and lends a digital currency pegged to the dollar called Dai. Since it resides on a public blockchain, everyone can watch in real time as users all over the world put up collateral, borrow money, repay their loan with interest or, should the value of their collateral fall too much, get liquidated. Bankers and underwriters are replaced with smart contracts executing known rules. While every other bank in the world tells you what their lending practices are, Maker will show you.
Despite the negative associations of blockchain technology in regulatory circles, it offers a form of radical transparency that doesn't exist elsewhere. The public knows more about the status of Maker than your typical CEO may about his own company. Despite having no official regulator, Maker is arguably the most regulated financial entity on earth, as anyone can…

by Zero Hedge - April 7th, 2019 8:32 pm
Courtesy of ZeroHedge. View original post here.
On Friday we reported that this weekend, on April 6th, the world was facing another mini "Y2K" event, this time on GPS devices, as they roll over from "week 1024" to "week 1." If you have a Garmin or a TomTom on which you rely for navigating, you could run into trouble.
Ahead of the big day, navigation technology manufacturer TomTom NV told users on its website that there was "no need to worry" if you frequently update your device, but said those who don't may find "navigation impossible" among other problems. Separately, GDP nav giant Garmin said its testing had shown the "vast majority" of its GPS devices would handle the rollover without issue, and those that were affected would see an incorrect date and time displayed but "the positioning accuracy will not be affected."
Fast forward to Sunday morning when Bloomberg gloated that "the world as we know it didn't end." As the newswire noted, "the glitch was only expected to affect older GPS systems or ones that hadn't been updated. The U.S. Department of Homeland Security did signal it wasn't expecting wide-scale disruptions, but it still warned that utilities, financial systems, airlines and telecommunication systems could be affected by the problem."
Yet while there was indeed no widespread aftershock, some "not so old" systems were indeed affected, with China Aviation Review noting that, surprise, "multiple Boeing 787s in China experienced GPS 20 years rollover issue."
Multiple Boeing 787s in China experienced GPS 20 years rollover issue. Some aircrafts have to be grounded waiting for an update. pic.twitter.com/IEFF2GHIt2

— ChinaAviationReview (@ChinaAvReview) April 7, 2019
And with no less than 15 Dreamliners affected by the rollover glitch, some aircraft have to be grounded waiting for an update. Despite the GSP snafu, there were no immediate reports of any incidents or complications due to the bug.
With China taking on an aggressive stance vis-a-vis Boeing ever since the latest 737 MAX crash, when in the aftermath of the deadly Ethiopian Airlines catastrophe, China was the first major nation to ground its fleet of the Boeing workhorse airplane, only to see the FAA backtrack and follow suit in the coming days, it is unclear how quickly China will grant the 787 a green light to resume flight as the embarrassments for the biggest Dow Jones company continue to pile up.