Courtesy of Pam Martens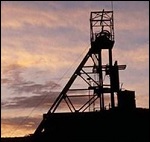 "Biggest" or "fastest" declines in history are becoming routine characterizations in business media of everything from stocks to unemployment claims to U.S. Treasury yields and now to commodity prices. You'd have to go back to the 1930s and the Great Depression to find as many similar references.
And there was one other key characteristic that defined the early 1930s and now: unprecedented wealth inequality that had been manufactured by Wall Street running an institutionalized wealth transfer system that culminated in a stock market crash that erased 90 percent of the stock market's value from 1929 to 1932.
The late MIT economist, Lester Thurow, explained some three decades ago what happens when wealth is concentrated in too few hands:
"Depression is seen as a product of systematic tendencies for the distribution of wealth to become concentrated among a few. When this happens, demand eventually sags relative to supply and long cyclical downturns commence…
"Essentially, the economic problem is like that of the wolf and the caribou. If the wolves eat all the caribou, the wolves also vanish. Conversely, if the wolves vanish, the caribou for a time multiply but eventually their numbers become too great and they die for lack of food. Producers need consumers, and if producers deprive workers of their fair share of production income they essentially deprive themselves of the affluent consumers they need to make their facilities profitable…."
Yesterday, the price of the front futures contract for U.S. domestic crude oil, known as West Texas Intermediate or WTI, closed in negative territory for the first time in history. The reason was that no one wanted to take physical possession of that crude oil because they could not find any place to store it. There is now such a global oversupply of crude that traditional storage places, like tankers and storage tanks, are full for the most part.
…
Do you know someone who would benefit from this information? We can send your friend a strictly confidential, one-time email telling them about this information. Your privacy and your friend's privacy is your business... no spam!
Click here and tell a friend!