By Anna Peel. Originally published at ValueWalk.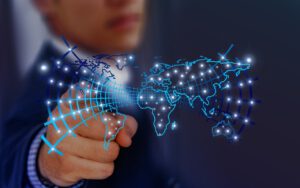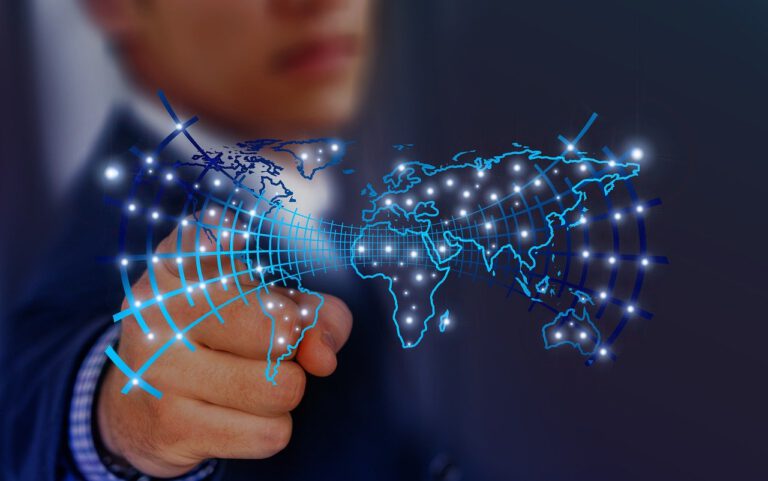 Data science experts are one of the top experts in demand without any argument. Data Science expert is the hottest career of the 21st century.
Q1 2020 hedge fund letters, conferences and more
In today's time, every single organization faces problems. And the answer to each solution is Data Science. Every question will be answered by 'Big Data.'
A career in Big Data was booming, is booming, and will remain in the boom in the coming years. Big businesses, small businesses, non-profit organizations, and government organizations, everyone will need data science experts going forward. With the increase in the source of data, there is an equal need to analyze this massive amount of data.
Due to digitalization, data is gathered through several sources like web applications, mobile applications, or social media platforms. It becomes a necessary task to sort, differentiate, and analyze the data to find information patterns useful for organizations to develop business.
When we say that bid data is finding a solution to all your problems, we are confident. Though it is a critical and challenging task, it is possible.
You are bound to get a thought, how big data is useful to non-profit organizations? How big data provide solutions to the problems of governmental organizations?
But yes, big data holds power to answer each of the questions using a technique you learn while pursuing the course of masters in data science. Let us understand how!
Firstly let us understand what data science is?
Data science is often a confusing concept, and people consider it a complex learning of data. Yea, it is, but not that complex what you find it to be.
As per us, Data science is a field where experts gather data and analyze it to conclude. With the use of data, data science experts create a visual experience that will help you to determine the patterns. This pattern understanding won't have been possible by showing the raw data in spreadsheets.
In general, a data science expert create a visual experience of the data fetched from the different source mentioned before. You can easily understand the user behavior using the charts, graphs, and other patterns drawn by the data science experts.
Now the question which comes into our mind is why to pursue a master's course in data science? Let us now focus on finding an answer to it.
Why master in data science?
Data science expert is a ranked professional as per the studies in any analytical organization.
As per Glassdoor, data science experts were in the top 25 professionals getting job opportunities in the modern industry.
Usually, training centers provide certification in collaboration with public organizations like IBM. So once you take the master course in data science, you get an industry-recognized certificate.
The training is given by industry experts having practical experience of working on various algorithms, practices, and concepts of data science. So you have a chance to get exposure to some of the fantastic practical skills.
In the data science expertise course, you will get exposure to various technologies like R, Python, SAS, Spark, and Tableau.
Industries hiring data science experts are energy, insurance, healthcare, and retail banking.
There is an annual growth of 28% in job opportunities concerning data science experts.
Google, Microsoft, LinkedIn, and Amazon is some of the top MNC organizations that are interested in hiring data science experts.
As per one study, there will be more than two million job opportunities available in the analytical and data science roles by the end of 2020.
The average annual salary of a data science expert is $165k. We know its big, but it is true.
We know that looking at the pointers we mentioned above is quite exciting. You all will have prepared a mindset to join the master's in data science course by now. But before you make the final decision, you must understand a few points like whom all can take the data scientist course, and what are the prerequisites for the master in a data science course?
Who can all take the data scientist course?
The data scientist course is a perfect blend of experience, data science knowledge, correct tools, and technologies to be utilized. Only experienced professionals do not need to be allowed to pursue a master's course in data science. Even new inexperienced professionals can seek the mastery course.
However, aspiring professionals should have an attitude to learning new technology. Along with approach, he/she should have an analytical mindset to become a data scientist. They can be from any educational background. Also, they can be,
IT Professionals
Analytical Managers
Business Analysts
Banking Professionals
Finance Professionals
Marketing Professionals
Supply chain managers
Newbies with a master or bachelor degree
The above explanation gives you an idea that there is as such no prerequisites for pursuing the course in data science. You need to develop a mindset to do analysis and be ready to apply your analytical mindset to use algorithms to build patterns.
We are now coming to the point where we will go through the tools that you will learn in the master of data science course. You will get training in every tool. You will be asked to use multiple tools to complete the final projects. On completion of projects, you will be eligible for the data science expert certificate.
Tools you will learn in the data science expert course.
Flume
NumPy
Pandas
SciPy
Apache Spark
IBM Watson
Apache HBase
Hive
Sqoop
Hadoop HDFS
Hadoop Map Reduce
Python
SAS
Scala
We know that each one of you reading this are focussed. Each one of you is looking for a career that fulfills all your requirements concerned with the salary.
Except for those who are not ready to develop analytical skills, we assure the rest of you will get a job of your expectations. It will be the best performing expertise in the years to come. You will never have to worry about any salary expectations.
Sign up for ValueWalk's free newsletter here.
Do you know someone who would benefit from this information? We can send your friend a strictly confidential, one-time email telling them about this information. Your privacy and your friend's privacy is your business... no spam!
Click here and tell a friend!