By Jacob Wolinsky. Originally published at ValueWalk.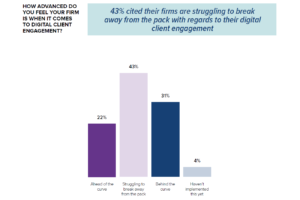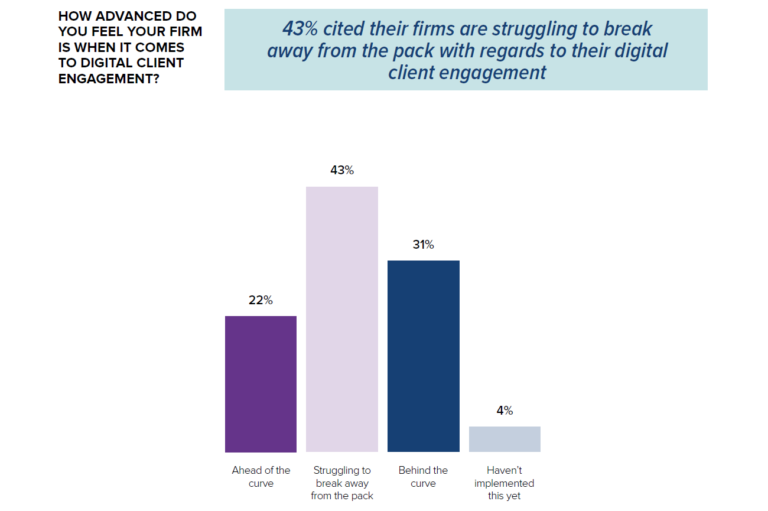 There is no doubt that the use of technology to support client engagement initiatives brings both opportunities and threats but this has been brought into sharp focus this year with the COVID-19 pandemic.
The crisis has brought to the fore the need for firms to enable flexibility in client engagement – the expectation that providers will communicate to clients on their terms, at their speed and frequency and on their preferred channels, is now a given. This is even more critical when clients are experiencing unparalleled anxiety from both market conditions and their own personal circumstances.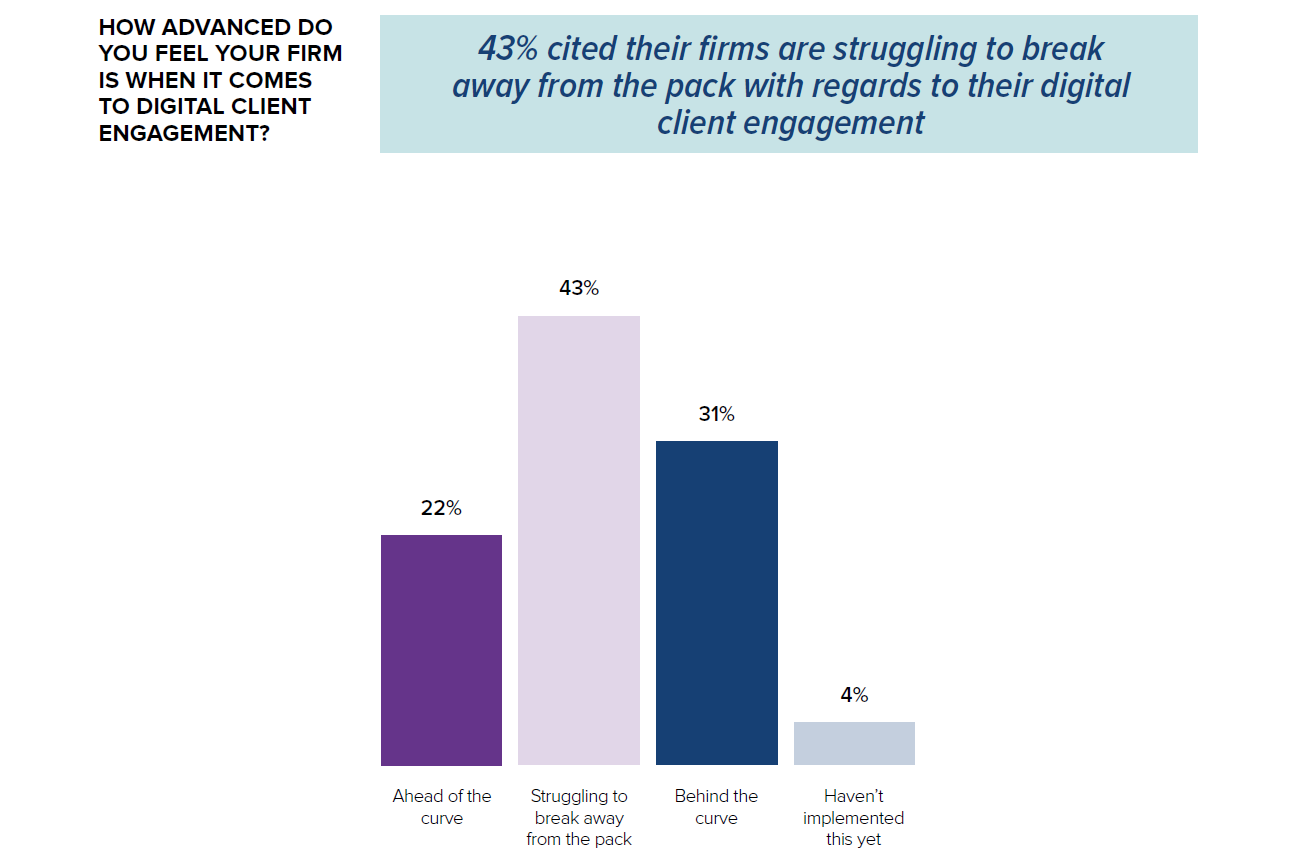 The Use Of Digital Channels For Client Engagement
This research reveals a number of insightful perceptions on the use of digital channels for client engagement:
1. The need to bring control to content across the organisation
Although many firms have embraced the challenge of managing their content with technology, many more have been caught out by the content burden not just of the recent pandemic but also more generally of a more demanding client audience. The quantity, complexity and immediacy required of content today necessitates that it be managed centrally, with the ability to structure it in such a way that it can be delivered back out in multiple formats and via numerous channels.
2. A requirement to reduce the risk inherent within the content production and delivery process
The point above raises also the question of compliance, specifically how you can manage the compliance of content by limiting the number of manual steps involved in its creation and delivery. Increasingly regulators are focusing on the resilience of technology in firms to manage compliance – again, this has been a subject of some scrutiny this year as organisations struggle to maintain the highest levels of business continuity.
3. A desire from clients to experience joinedup journeys
All service providers are now expected to optimise the customer experience and are measured against the highest standards of digital service from companies outside of their own industry. Firms that fail to do this are letting down their clients and, more worryingly, are opening themselves up to be disrupted by competitors. Through automation of client interactions online and offline, service providers can present a seamless omnichannel experience that delivers a consistent experience regardless of the client touchpoint.
4. A responsibility on firms to make clients feel safe
This requirement has been driven more than any other by the exceptional circumstances that 2020 has seen and it comes in many forms: security of personal information at a time of unrivalled cybersecurity threat, financial confidence at a time of extraordinary market volatility and sustainability at a time of global transition to more a responsible investing ethos – but from the smallest to the largest, all firms have it within their power to engage with clients in a human way that makes them feel of long-term value and aligns with their own personal needs.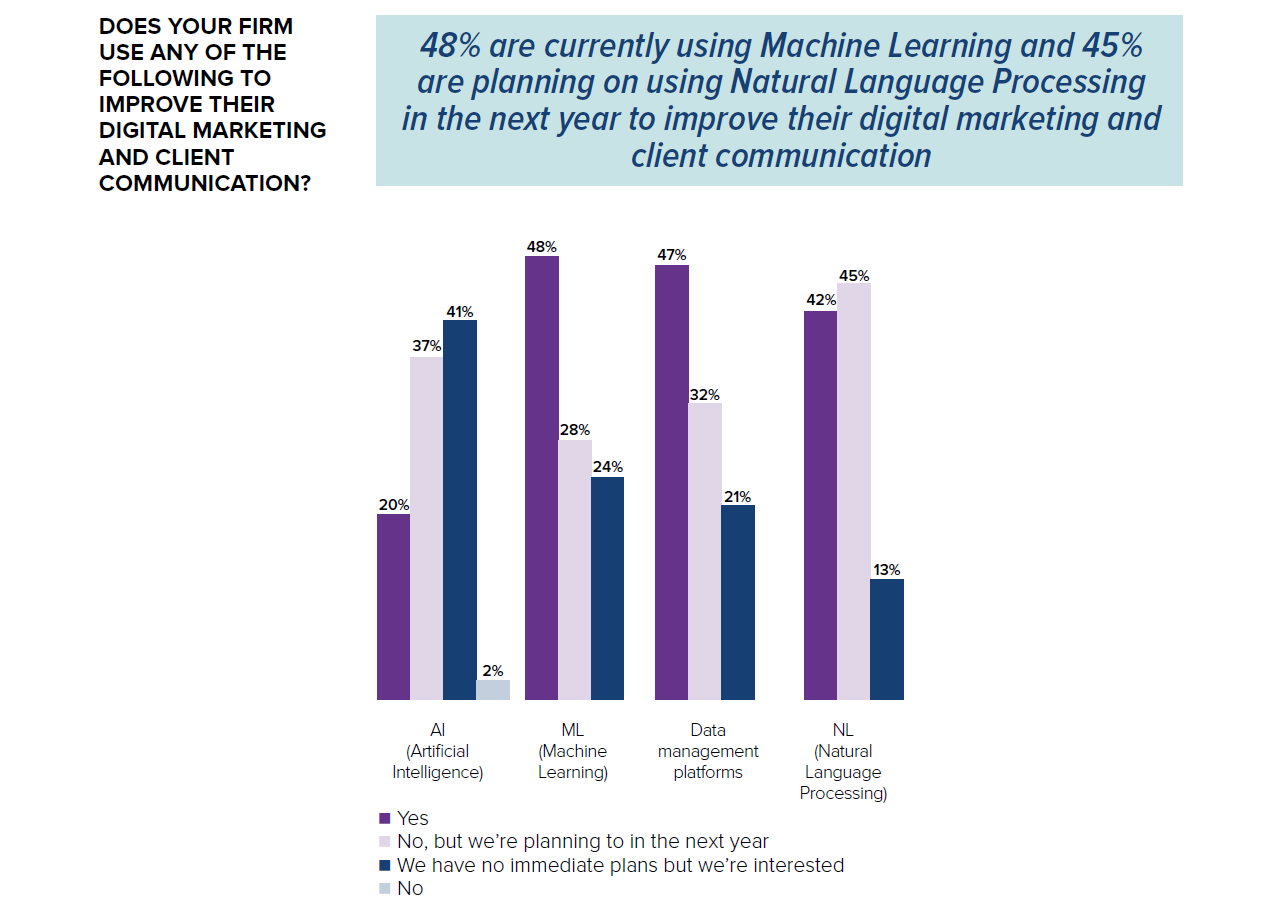 The Growth In Recruitment To Senior Roles In Client Experience
We are witnessing the response to these market drivers in a number of ways but one of the most striking recently has been the growth in recruitment to senior roles in client experience. Firms are galvanising themselves to raise the profile of client engagement in their organisations, building a client-centric approach to their operations and driving transformation with learning from industries more advanced in the area of customer experience. The focus areas for executives in these roles depend to a degree on the size of the firm and the mix of their client types but this research points to a few common themes that will serve as guiding principles:
Ensure a frictionless customer experience by communicating with clients on their terms. Firms need to prioritise the delivery of relevant and timely personalisation of communications, being cognizant also of the need to provide content in the native language of the individual client as well as accounting for accessibility needs across all digital channels.
Increase efficiency and consistency as well as reducing cost for client engagement initiatives. Long-term gains in these areas can be achieved through automation, particularly in the use of AI, machine learning and content management. Likewise, consolidating services delivered as part of globalisation programmes can also support efficiency and cost improvements – working with fewer third-party agencies worldwide reduces management overheads as well as enabling consistent delivery and pricing structures.
Make the most of the considerable efforts that go into the firm's security and compliance initiatives by emphasising the positive benefits for clients. Although the utmost rigour in security of personal data is now a baseline requirement for a client relationship, recent events have demonstrated that regulations around communicating market volatility, managing liquidity and exhibiting strong risk governance are in place for the protection of clients and their investments – all of a sudden, these efforts might be viewed by clients as differentiators.
A final word for smaller firms and those with plans to expand into new investment sectors or global markets: astute use of digital channels for regular communications, promoting marketing messages and raising brand profile can be a great leveller when competing with established providers. More choice is available now than ever before in solutions to support client engagement – intense competition has delivered the benefits of technology and services, once reserved for enterprises, to all firms through on-demand, as-a-Service and cloud-based platforms.
Now is truly the time to innovate, to transform and to differentiate on client experience – everything you need to make that happen is universally available.
Read the full report here from SDL.
The post COVID-19 Forces More Than Half of Asset Management Firms to Accelerate Adoption of Digital Marketing Technology appeared first on ValueWalk.
Sign up for ValueWalk's free newsletter here.