By EXANTE. Originally published at ValueWalk.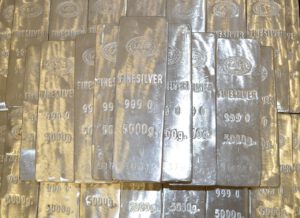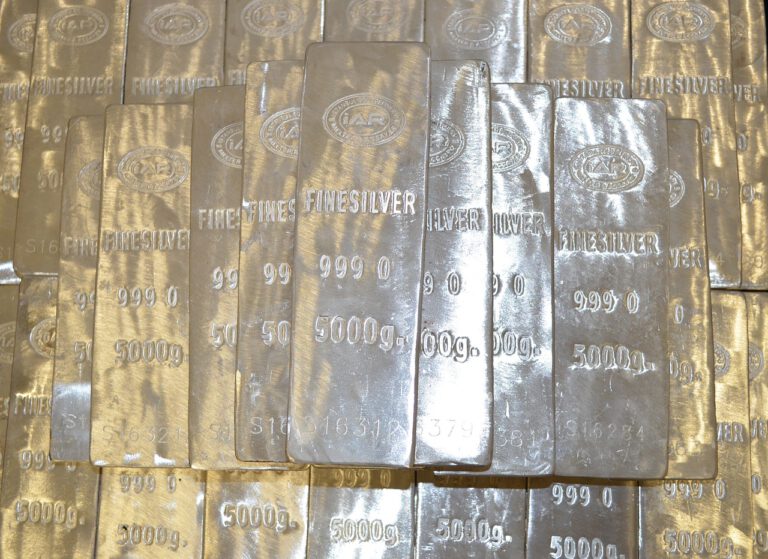 Gold has long been the talk of the town thanks to the historical records it set in 2020 and its subsequent price correction, however, could we see a new rival emerging?
Q4 2020 hedge fund letters, conferences and more
Silver has remained in the deep shadow of the "main metal" for a long time, however, the recent silver pump, thanks to the "raid" of redditters, has come as a surprise: it is one thing to manage the prices of individual shares of gaming companies that are losing popularity, and another thing to control the price of one of the most important commodities.
But what can we expect next from commodity quotes? How are gold and silver prices related to other commodities, such as oil? Will the silver rate rise?
While both silver and gold are classified as metals, silver is in some ways closer to oil than gold in the market. Gold is actively used by private investors and entire states to reserve capital. As for silver, today it has largely lost this function. The states do not keep it in gold and foreign exchange reserves, and only 10% of the demand for silver is demand from investors. Most of the market is covered by industrial needs – as is the case with oil. It is for this reason that silver now, like oil, has a positive trend, while gold has gone quite deep down from the summer records.
At the same time, silver has its own very close connection with gold: it is usually mined simultaneously with gold as a "by-product". Therefore, silver mining strictly follows in the wake of gold mining, and only then their paths diverge.
Its historical record is around $50, set in 2011. However, by 2016, its rate dipped to $14, after which it began to recover. In general terms, this resembles the dynamics of gold, which also had a big dip in the mid-2010s. However, the dynamics of silver are now more similar to the dynamics of oil.
Let's assess the current market situation for each of these assets.
Oil
This commodity is actually a barometer of investor expectations for the economic recovery. Today oil costs more than $60, as it was in January 2020. And this is logical.
It's expected that the number of vaccinated Americans will reach 50% in April. If we add to this figure the number of people who have been ill and have immunity, then in April in the United States and a number of other countries, the end of the pandemic can be expected. Individual countries, such as Israel, are vaccinating even faster and could fully implement it by March. From new strains from Britain and South Africa, some vaccines (for example, AstraZeneca and J&J) showed reduced efficiency (about 50%), but the creators of other vaccines (for example, Pfizer-BioNTech) report high efficiency (about 90%). Be that as it may, it is easy to calculate that vaccination of 70-90% of the population with any of the listed vaccines will suppress a pandemic: even the most infectious strains will spread much worse among vaccinated people than completely unvaccinated citizens.
In addition, there is an OPEC + agreement on the oil market to limit world production of raw materials, which makes the situation especially manageable. Oil workers expect a significant recovery in demand in the spring, and therefore are already trading spring futures at a fairly high price. Prices are likely to remain at least $60 in the coming months.
Gold
The role of gold in the market is very different from that of oil. It is not as actively used in industry, but it is more famous as a defensive asset. And it played this role in 2020 quite expectedly. After a general collapse, its rate began to recover earlier than stock indices, and in the summer, amid continuing uncertainty, set a historic record. Many, due to uncertainty for stocks and the dollar, preferred gold (as well as cryptocurrencies) to them, raising its quotes.
Now the situation is much more certain than in the summer. The stock market is overheated, many capitals from gold in the wake of the general euphoria spilled over into stocks. The gold rate naturally dipped. What will happen to him next as the economy recovers? The answer here is not as straightforward as in the case of oil.
In the spring, it is very likely that the stock market will still be in high positions, and gold – in low positions (possibly stable below $ 1800). The euphoria of victory over the pandemic will allow the overheated stock market to maintain its controversial records and set new ones.
But by the summer we can expect a recovery in the gold rate and new records (above $ 2000). Two factors work in favor of this. First, the recovery in business activity will accelerate the devaluation of the dollar. Some of its holders will transfer capital into metals and cryptocurrencies. Second, a return to "peaceful life" may force investors to look at indices more soberly. Overpriced stocks will fall in price. The current Fed policy makes a sharp collapse of the stock bubble unlikely, but a gradual deflation is likely. The loss of confidence in the shares will force some of the holders to buy the same gold or cryptocurrency instead.
Silver Silver Set
Its historical record is around $50, set in 2011. However, by 2016, its rate dipped to $14, after which it began to recover. In general terms, this resembles the dynamics of gold, which also had a big dip in the mid-2010s. However, the dynamics of silver are now more similar to the dynamics of oil.
At the beginning of the year, silver was worth $18, in March it fell to $11, but by August it had recovered to $ 25-28. Then it corrected along with gold and the stock market, but at the end of the year it began to rise in price again against the background of a fall in price of gold. In February, thanks to the actions of redditters, it jumped to $ 29, then rebounded, but the overall trend remains positive.
Another specific factor in the growth of silver quotes is its widespread use in solar panels. Their implementation throughout the world can seriously change the balance of power in the commodity market. It may turn out that silver (associated with new energy) will come into direct competition even with oil (the basis of traditional energy). Thus, with a high probability of all three listed assets, it is silver that is most attractive today.
Article By Victor Argonov, senior analyst at International Fintech EXANTE
The post Could Silver be emerging from Gold's shadow and how does it correlate with Oil appeared first on ValueWalk.
Sign up for ValueWalk's free newsletter here.
Do you know someone who would benefit from this information? We can send your friend a strictly confidential, one-time email telling them about this information. Your privacy and your friend's privacy is your business... no spam!
Click here and tell a friend!