Transformity's Tobin Smith is highlighting LNG Shipper Flex LNG (FLNG) today for his subscribers and us. The company goes ex-dividend tomorrow, so he's also suggesting reading this article and, if you're interested, buying shares today under $25.
LNG Shipper Flex LNG

Courtesy of Tobin Smith, Editor-in-Chief, Transformity Investor PRO
Investment Idea: Buy $FLNG under $25 with $30-$34 target (buy today, shares go ex-dividend tomorrow)
We have been waiting patiently for Flex LNG (too patiently, actually) to increase their nearly 3% dividend to what made sense given the huge demand for LNG imports into Europe and Asia (especially China) and our cash flow estimates. Well…in the last few days, FLNG raised their dividend by 80%. If we act quickly, we can lock about a $3/year dividend and stock with ~30% upside potential.
FYI while much of the US is having a post-Thanksgiving warming period, Europe and Asia are getting slammed with record cold temperatures--and that is where FLNG delivers LNG.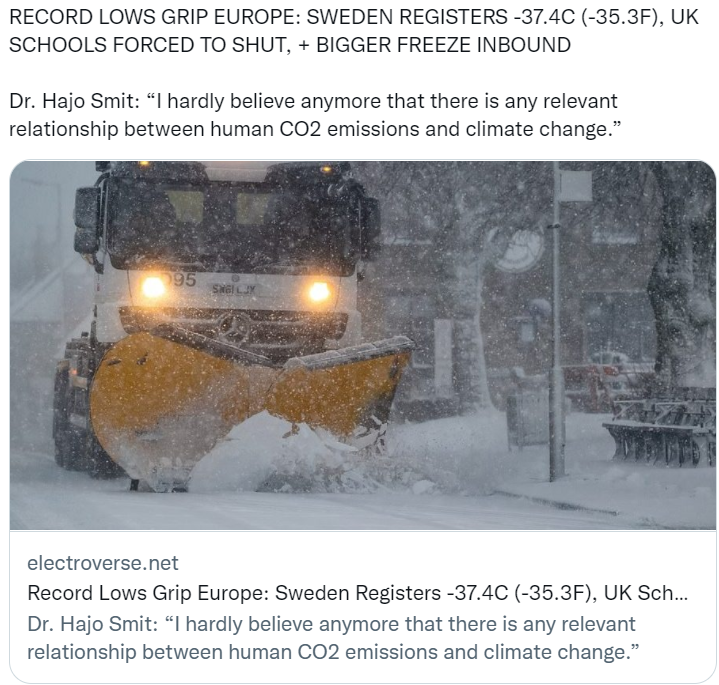 In addition to increasing its dividend 80% to12%-ish, FLNG also started stock buybacks . . . their recent Q3 earnings and forecast deck tells the big story very well.
Highlights:
LNG raised its quarterly dividend to $0.75, from a previous level of $0.40 — meaning the dividend was hiked 87.5%. FLNG had already raised its dividend by 33% in Q2.
With the annualized dividend payout at $3.00 on a forward basis, FLNG is now offering a dividend yield of 12.6% ish, based on the current share price of $24 ish. The dividend looks sustainable for the foreseeable future, given the strong balance sheet, significant debt refinancing at 2% ish lower rates, and the new longer-term time charters recently agreed to.
Upside Thesis: We believe that in a 3-5% dividend world, once more income investors hear about the huge dividend yield available in FLNG, increased demand for FLNG's shares could propel shares to $30. Just a competitive yield of 7% or 8% would see FLNG trade at even higher prices.
Why is FLNG able to achieve much higher financial returns than say Teekay LNG? I called a few friends in Houston where most of the spot and long-term LNG tanker brokerage occurs. While smoking cigars and lighting them with $100 bills (my inference--they are KILLING IT right now), my contacts say it is economics 101:
1) FLNG has one of the newest fleets (lowest cost to operate and comply with environmental laws) in the business
2) Teekay LNG is a much older fleet and is now being acquired by a private equity firm (which will undoubtedly dry dock older boats for rehab upgrading) reducing tanker supply
3) China, Japan, and European energy producers are buying EVERY LNG load at historically high prices (while Russia's Putin uses the tight natural gas supply to coerce the European Union to OK another natural gas pipeline from Russia directly into Germany). Germany would then become the defacto wholesale nat gas distributor with a 20% ish markup on the Russian gas--that makes LNG shipped from the US cheaper for the energy players in Europe.
4) There has been very little new LNG tanker manufacturing/commissioning with natural gas prices so relatively low 2016-2021.
LNG shipping, like any commodity shipping, is a very competitive space. FLNG remade itself over the down years as a lean, mean, and relatively young LNG player who now finds itself at the right time with the right product and a durable competitive advantage over the competition.
AND…they will have 2 additional charters coming onstream in early 2022--one leased on a long-term lease and one dedicated to SPOT leases at these historic rates. According to the Q3 management call, that new cash flow will be used to pay down debt, buy back shares, and secure the $3 a year/.75 quarterly dividend.
Final Point: FLNG goes ex-dividend tomorrow--so buy it today!
Do you know someone who would benefit from this information? We can send your friend a strictly confidential, one-time email telling them about this information. Your privacy and your friend's privacy is your business... no spam!
Click here and tell a friend!