By Adam Torkildson. Originally published at ValueWalk.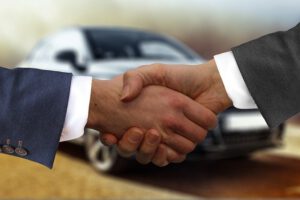 Is it better to own, lease, or rent?
When it comes to business cars, one of the first decisions to make is whether to buy, lease, or rent. Even if your company has always purchased corporate cars, it is a good idea to check the options on a monthly basis to ensure you are using the most efficient plan or even a combination of options for your firm. You may be motivated by cash flow or tax savings in the end, but it's also a good idea to think about the long-term costs and rewards.
While many people perceive renting a car to be an expensive and time-consuming alternative, it is becoming increasingly popular, especially when used as part of vehicle insurance and paired with, for example, leasing a car for more normal daily trips.
Rental may be a cost-effective solution to supplement your owned or leased fleet cars if properly managed. When car-share vehicles are unavailable, rental automobiles may efficiently cover the gap and are more cost-effective when used for return travels of more than 80-100 miles. You may negotiate the best daily pricing with a 24-month agreement, and requests can be managed quickly and effectively online, with deliveries and collections now being incredibly flexible and available practically anywhere they are needed. When used effectively, rental allows for considerable cost savings while also ensuring that your staff have access to the most up-to-date vehicles with improved safety and fuel efficiency features.
Alternatively, leasing is a good alternative for organizations with workers that travel for work on a frequent basis since it offers a clearer picture of the vehicle's complete life cost than buying outright. Leasing saves money and time by ensuring regular maintenance and renewal, which is frequently included in the contract, as well as tax benefits for full or partial commercial usage.
It's important to remember that if you choose the leased route, you may obtain efficiency by extending your leased vehicle replacement cycle from the standard 3 years to 4 years, saving the company money on monthly leasing rates. Yes, an owned car is a corporate asset that can be used to display your brand with suitable signage – but a leased vehicle is kept up-to-date on a regular basis, and you won't have to worry about quick depreciation or selling on difficulties. You may also try to buy used cars to keep expenses down in the long run too.
Costs of maintenance and repairs
You should factor in the increased costs of regular maintenance and repair before putting your cars in place. Regular maintenance is necessary to avoid any major problems that may arise as a result of this, as well as the downtime that would be associated with it.
Maintenance and repair are also highly influenced by vehicle choice since different brands and models have varying degrees of expenses associated with components, availability, and simplicity of maintenance. As a result, it's critical to learn about the expense and convenience of maintaining the specific brands and models you're considering. Prior to selecting your company cars, it can be worth considering bringing on board a centrally-managed body shop with experience in maintaining your selected vehicle type.
Make and model of car selection
When selecting a car, there are a few factors to consider that might have a significant impact on the vehicle's lifetime cost. To begin with, environmental responsibility is tied to efforts to minimize emissions and carbon footprints. As a result, newer models, fuel types, and vehicle sizes are usually taken into account. Not only will incorporating more sustainable methods into your vehicle selections boost your company's image and aid the environment, but you'll also likely reap the additional benefits of tax and VAT savings, as well as greater fuel efficiency. These days, advanced fleet selection helps firms go green by allowing them to reinforce company objectives and priorities by switching to hybrids, diesels, or smaller automobiles as vehicle options. Low-carbon vehicles not only save money on taxes, VAT, and gasoline, but they can also assist with insurance costs owing to lower risk.
If your firm provides automobiles to employees as part of their total pay package, it may be ideal to just supply a restricted selection of pre-selected vehicles that have fewer CO2 emissions, lower maintenance costs, and are the most fuel-efficient.
Updated on
Sign up for ValueWalk's free newsletter here.
Do you know someone who would benefit from this information? We can send your friend a strictly confidential, one-time email telling them about this information. Your privacy and your friend's privacy is your business... no spam!
Click here and tell a friend!